Star Wars Bits: A Rose Tico Extravaganza, Poe Dameron's Fate, And A Couple Of New Posters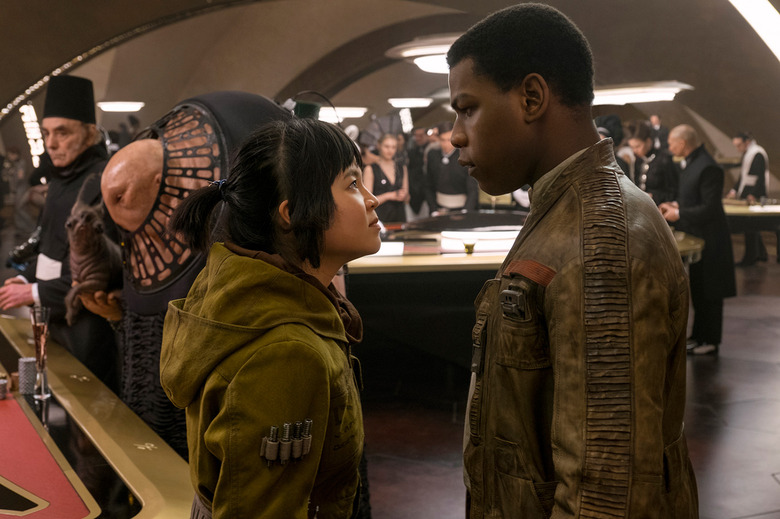 In this edition of Star Wars Bits:
Kelly Marie Tran talks Rose Tico
Even more Kelly Marie Tran talking Rose Tico
Oscar Isaac on what lies ahead for Poe Dameron
Daisy Ridley is proud of her stuffed Porg
A new look at Laura Dern's character
John Boyega confirms a few cameos
And more!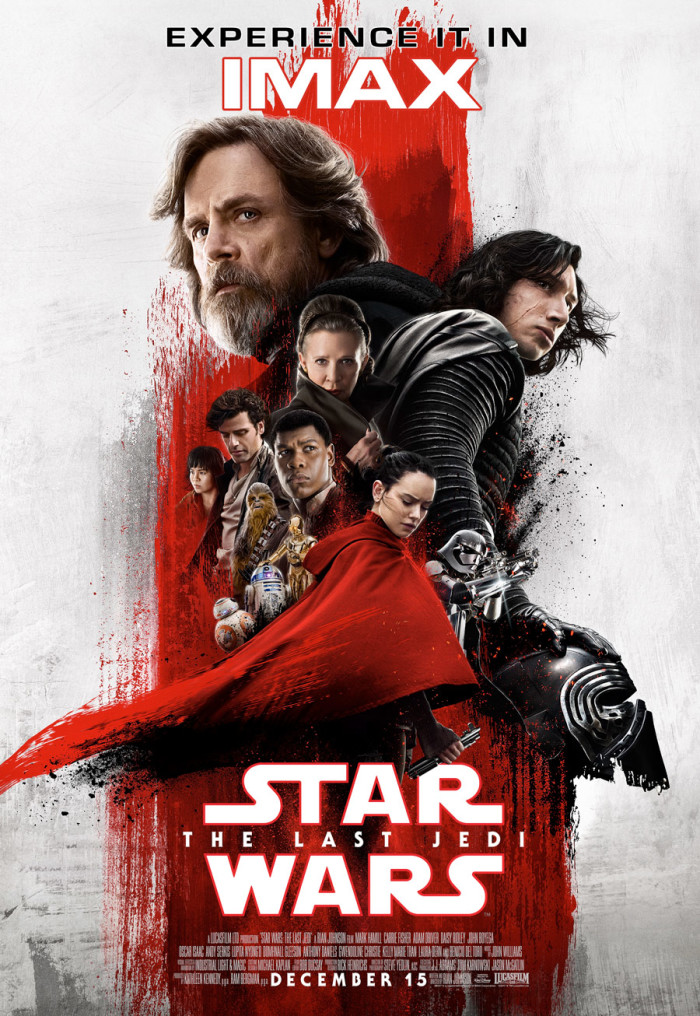 With less than a month to go until we finally get to see The Last Jedi, Disney have been spoiling us with all kinds of great sneak peeks, including this gorgeous IMAX poster. Harking back to the red soaked character posters released at D23 earlier this year, it showcases Rey in a sweeping red cloak with her galactic buds behind her.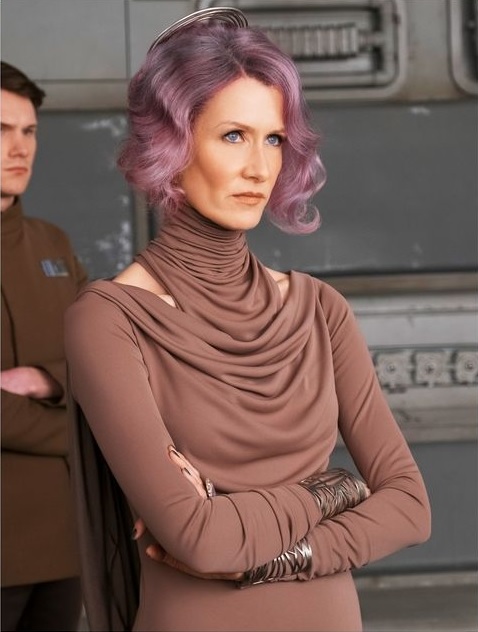 We got another glimpse at Laura Dern's Admiral Holdo in this month's Elle magazine and the new leader of Leia's Resistance is looking serious. Could it be the rumoured friction between her and Leia's golden boy, Poe? Whatever it is, Leia's old BFF is looking to be one of the most exciting new additions to the Star Wars universe.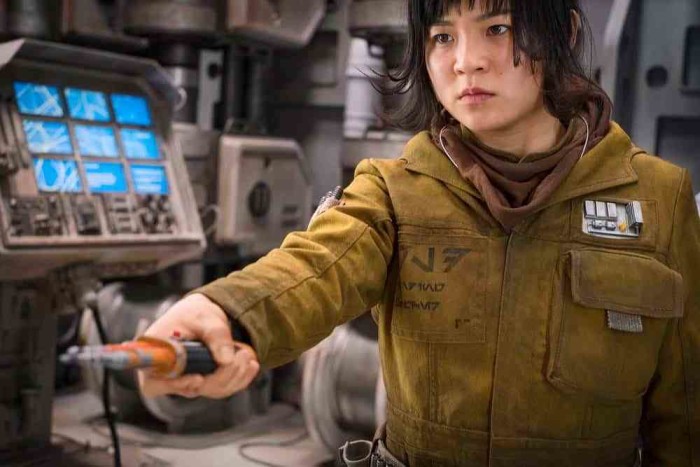 Speaking of new additions, new franchise lead Kelly Marie Tran treated Star Fans to a seriously in-depth interview with Buzzfeed. Tran has been a fantastic presence since her character Rose Tico was announced and this interview was no different ,with the comedian giving an insight into being the first Asian American lead in a Star Wars movie. "It's something that I think about a lot," she said. "I just remember growing up and not seeing anyone that looked like me in movies."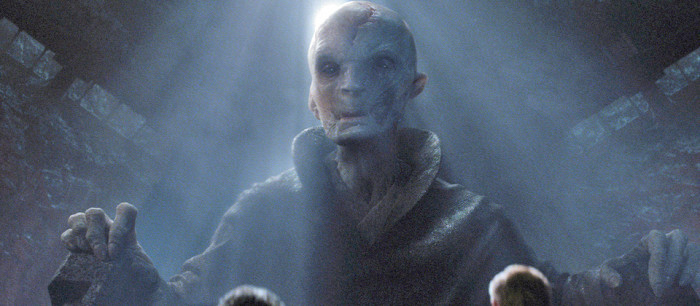 In a recent chat with USA Today Daisy Ridley revealed her feelings about Snoke and *spoiler alert* she doesn't like him at all. "He looks mental. Snoke is an evil guy, if you can call him a guy," Ridley teased.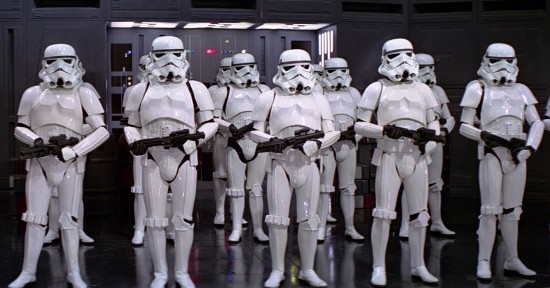 Looks like Star Wars: The Last Jedi will have some more not so secret cameos, just like Daniel Craig's Force controlled Stormtrooper in The Force Awakens. Though we had heard rumours of Tom Hardy sneaking onto the set, it looks like he was joined by a couple of other famous friends with John Boyega revealing to The Hollywood Reporter that Prince William and Harry had filmed scenes. "Boyega confirmed the reports and joked that sharing a scene with the royals and Hardy 'wrapped in Stormtroopers costumes' made for a 'strange contrast of a weird family.'" He added: "It's the best of both worlds for me."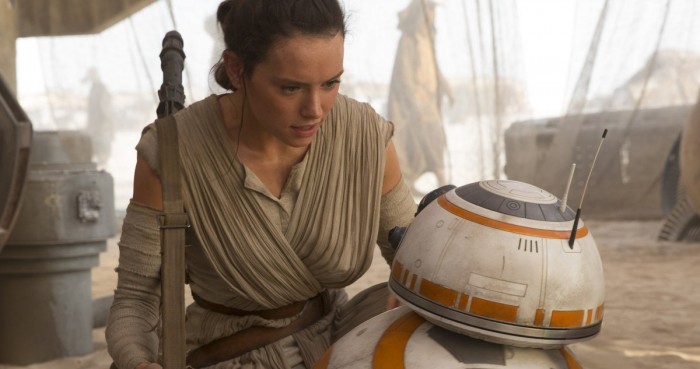 In another soundbite from her recent USA Today interview, Daisy Ridley waxed lyrical about cute companions in Star Wars including everyone's favorite furry friends porgs, even stating that one of her prized possessions is a porg toy!
Check out our EXCLUSIVE artwork from @StarWars: The Last Jedi! In one month, see why Dolby Cinema is light years ahead – get tix: https://t.co/LhN9nrF20U pic.twitter.com/uRE9piqfP4

— Dolby Cinema (@DolbyCinema) November 15, 2017
Dolby's official Twitter acount treated us to some beautiful painted poster artwork that will be available at select theater locations.
Discover the strength of the Force starting December 1st with new LEGO BrickHeadz Rey and Kylo Ren! @StarWars pic.twitter.com/rR05ii4EFa

— LEGO (@LEGO_Group) November 15, 2017


Build your very own Kylo Ren with these brand new Lego Brickhead! Then when you get annoyed with all his whining, it's super easy to just destroy him! No harm done! Or just build Rey and have a super cool force sensitive bud for yourself.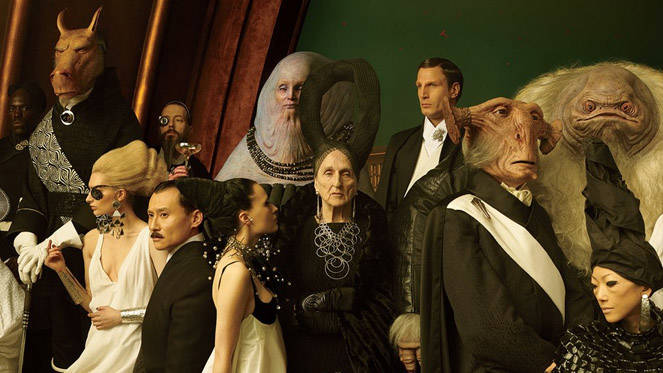 Nerdist shared another brand new excerpt from the upcoming Star Wars novel Canto Bight. The segment comes from Black Bolt writer Saladin Ahmed's "Rules of the Game." Ahmed's story is about one of the few people outside of the galaxies 1% who manages to win a trip to the glittering Casino planet.
Deep into post production on #Solo The journey continues! Fun pic.twitter.com/LlV2IsA5nF

— Ron Howard (@RealRonHoward) November 15, 2017


Good ol' Ron Howard has been sharing more Solo movie stills on his Twitter and yes, they're still just as cryptic.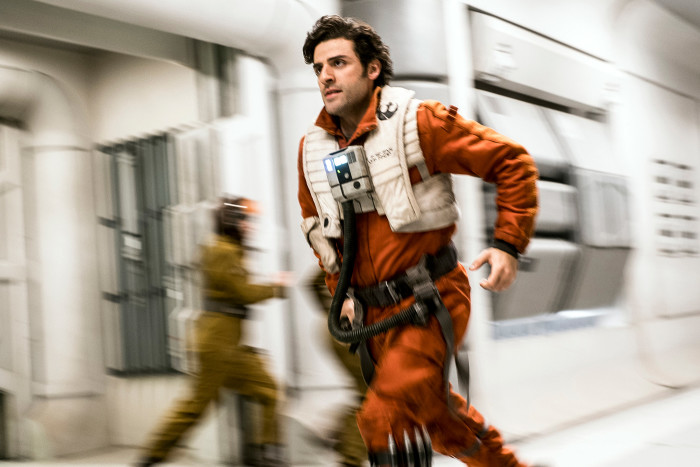 Everyone's favorite hot X-Wing pilot and Finn's boyfriend (we can dream) Oscar Isaac briefly chatted about his role in the SWU in Esquire magazine, telling the magazine that he was the one who saved Poe from a deadly fate in The Force Awakens. "I said that I wasn't sure because I had already done that role in other movies where you kind of set it up for the main people and then you die spectacularly," Isaac explained.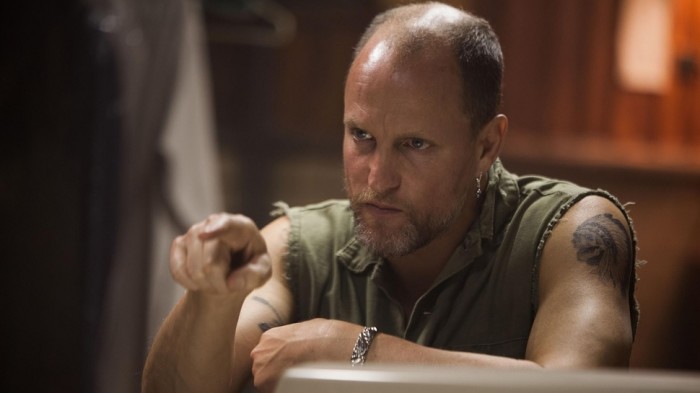 During an interview with the Toronto Sun, Woody Harrelson revealed that he almost didn't appear in the Star Wars galaxy after, turning down his Solo role twice before eventually joining the cast.
Take a tour of @lucasfilm with #TheLastJedi's @kellymarietran! Swipe ???? to see the gallery. #StarWars #RoseTico
A post shared by Star Wars (@starwars) on Nov 16, 2017 at 5:02pm PST
Kelly Marie Tran is at it again, being the cutest person in the Galaxy.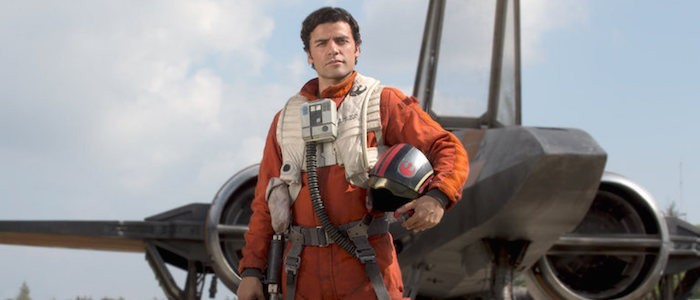 *SPOILER ALERT KLAXON* Poe Dameron survives The Last Jedi, which is a lovely if unsurprising take away from Isaac's recent Esquire interview! This isn't a huge shock for us, as it looks like the new film will be introducing Force Trees and Poe grew up with one in his back garden according to the Star Wars comics, so he'll likely have a lot to say about that.
Ever wanted Diego Luna to give you orders via a futuristic headset? ILMxLAB's VR experience Star Wars: Secrets of the Empire will be coming as a pop up experience to both Disney Parks and London's Shepherd's Bush Westfield centre. The immersive experience takes place between episodes III and IV, throwing you into the timeline around Rouge One.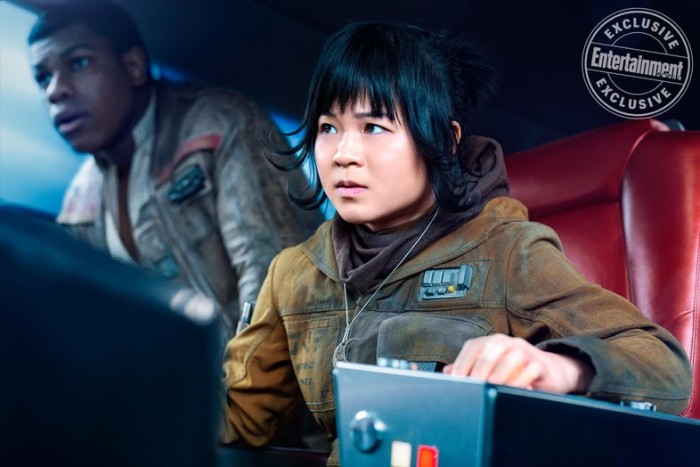 She's been the star of this set of Star Wars Bits, so it seems right that we end with another Kyber Crystal gem from Kelly Marie Tran. During an interview with EW, she shared an unbelievable yet very relatable anecdote about finding out she had gotten the Star Wars gig and then having to go back to her office job and pretending everything was totally normal. Incredible.