'Murder On The Orient Express' Sequel 'Death On The Nile' Is Coming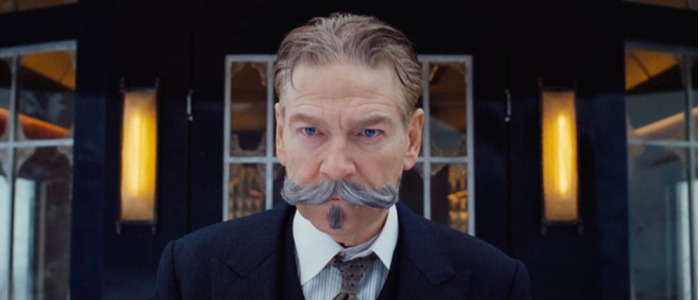 Ready for the Agatha Christie cinematic universe? If you enjoyed Kenneth Branagh's recent big screen take on Christie's Murder on the Orient Express, here's some good news: a sequel is now in the works in the form of Death on the Nile. Branagh is expected to helm Death on the Nile, which will be the next adventure featuring Christie's intrepid detective, Hercule Poirot. More details about the Murder on the Orient Express sequel are below.
Twentieth Century Fox is apparently happy enough with the Murder on the Orient Express reception to move ahead with a sequel. The Hollywood Reporter reveals that Michael Green, who wrote the Orient Express script, and director/star Kenneth Branagh will return for Death on the Nile. The novel, published in 1937, once again features Agatha Christie's gloriously mustached detective character Hercule Poirot as he becomes embroiled in yet another mystery. Here's the book's official synopsis:
Beloved detective Hercule Poirot embarks on a journey to Egypt in one of Agatha Christie's most famous mysteries, Death on the Nile. The tranquility of a cruise along the Nile was shattered by the discovery that Linnet Ridgeway had been shot through the head. She was young, stylish, and beautiful. A girl who had everything . . . until she lost her life. Hercule Poirot recalled an earlier outburst by a fellow passenger: "I'd like to put my dear little pistol against her head and just press the trigger." Yet in this exotic setting nothing is ever quite what it seems.
Once again, Branagh is expected to slap on that silly mustache and play the greatest detective in the world. Like Orient Express, Death on the Nile has a large roster of characters, which will give Branagh and company another chance to load the film with a stellar cast. Also like Orient Express, the book was previously adapted to the big screen, in the form of a 1978 film starring Peter Ustinov as Poirot.
The star-studded Murder on the Orient Express, now playing in theaters, has been a modest hit, taking in $148,241,466 world-wide on a reported $55 million budget (per Box Office Mojo). Should Death on the Nile prove to strike box office gold, there's no telling how far Branagh and Green might take their Agatha Christie adaptations. There's a wealth of Poirot books to choose from, and Branagh could conceivably launch an entire series, which could then spin-off into an entire Agatha Christie cinematic universe, in which her many non-Poirot books find themselves adapted as well. Before we know, we could be in for Poirot v Marple: Dawn of Detection. Or maybe not.
Now only one question remains: which Imagine Dragons song will Death on the Nile use in its trailer?