'Catch-22' Miniseries On The Way; George Clooney To Star And Direct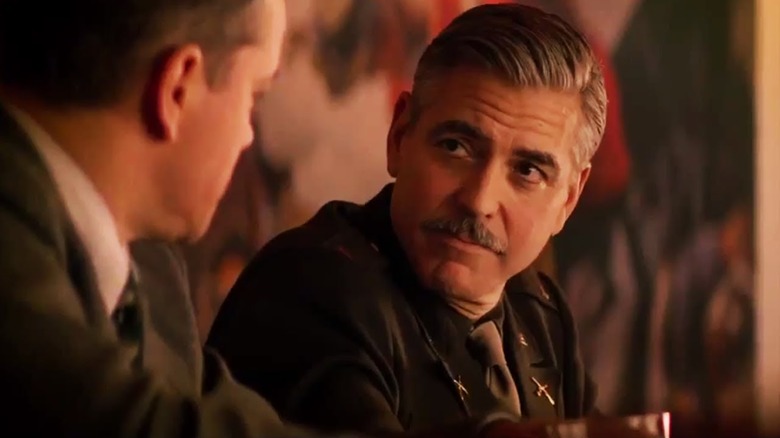 Nearly two decades after George Clooney left the seminal medical drama ER, the actor is making a return to the small screen — and the only catch is the one in the title.
Clooney will be directing and starring in a miniseries adaptation of Catch-22 from Paramount TV and Anonymous Content. There is no network currently attached to air the miniseries.
Clooney will be adapting Joseph Heller's tragicomic 1961 World War II satirical novel Catch-22 into a six-episode miniseries and starring as Colonel Cathcart, the primary antagonist of the book, according to Variety.
Based off of Heller's own experiences in World War II, the story follows the attempts of disillusioned bomber pilot Captain John Yossarian as he seeks to escape the madness and absurdity of war, only to be blocked at every turn by red tape and opportunistic superiors. And then there's the infamous "catch-22": a series of paradoxical Air Force regulations that make it essentially impossible for pilots to be declared mentally unfit to fly.
Clooney's producing partner Grant Heslov will direct some of the series, and the episodes were co-written by Luke Davies and David Michôd, who will also executive produce. Richard Brown and Steve Golin will executive produce for Anonymous Content along with Clooney and Heslov under Smokehouse Pictures.
The last time Catch-22 was adapted was as a 1970 film by Mike Nichols, starring Alan Arkin as Yossarian and Martin Balsam as Colonel Cathcart.
George Clooney and a Catch 22 miniseries seem like a match made in farcical, black comedy heaven. The actor has often chosen roles that undercut his Hollywood leading man good looks in charm — to balance out the bevy of roles which highlight them — often in collaboration with the Coen Brothers. While his last directorial effort, the Coen-lite dark comedy Suburbicon, disappointed critically, that doesn't mean he should avoid the genre altogether. Clooney has long proved himself a magnetic leading man, and a talented — if hit-or-miss — behind-the-scenes creator, and Catch-22 could provide him the perfect outlet for merging his whimsical tendencies with his eye for the dramatic.
The series is aiming for a 2018 production start. No network has picked up the project yet.