Martian Manhunter Movie Could Happen, Says 'Justice League' Producer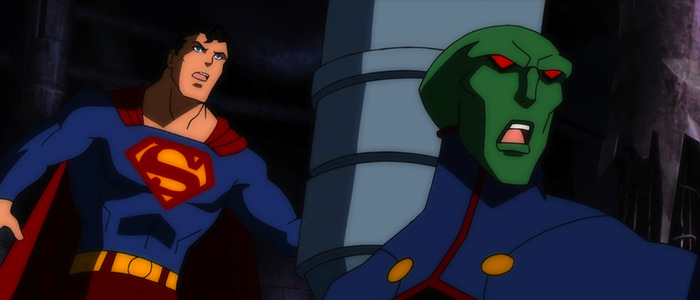 When Justice League hits theaters this weekend, one traditional member of the team will be absent: the Martian Manhunter. But fret not, Manhunter fans: Justice League producer Charles Roven is totally down for a Martian Manhunter movie. Just when that might happen, however, is anyone's guess.
While the Martian Manhunter has appeared in the animated Justice League, and been given live-action counterparts on TV with Smallville, The Flash and Supergirl, the character has yet to make the leap to the big screen. Anyone hoping for the character, also known as J'onn J'onzz, to pop-up in a Justice League cameo is going to be disappointed – he's not there. But he might grace the silver screen at some point.
Justice League producer Charles Roven gave a quick interview to CBR in which he revealed his desire for a potential Martian Manhunter film. When asked what "unusual property" in the DC universe Roven might want to bring to the screen, the veteran producer said:
"I wouldn't necessarily say that I would rather do that character, because we know that there is going to be a Flash movie, we know that Aquaman is being done, I think that Cyborg deserves his own movie too, and I know that the fans are out there screaming for Green Lantern, that's for sure. But I was always a fan of J'onn J'onzz, Manhunter from Mars."
Martian Manhunter is a superhero from – you guessed it – Mars. Like Superman, he's one of the last surviving members of his race. A martian holocaust took the lives of his wife and daughter, which nearly drove him mad until he ended up on earth. His powers include shape-shifting, telepathy, super-speed and flight. And he makes a mean omelette (maybe; I'm just guessing on that last one).
Of course, it's worth noting that Roven only says he's a fan of the character and would be perfectly happy bringing him to the DCEU universe, but he doesn't specify that'll be happening anytime soon. DC has their plate full at the moment: in addition to Justice League hitting theaters this week, they also have James Wan's Aquaman scheduled for 2018, Patty Jenkins' Wonder Woman 2, Black Adam and David F. Sandberg's Shazam! all set for 2019, a standalone Batman movie from Matt Reeves that may or may not star Ben Affleck, Suicide Squad 2 from director Gavin O'Connor, a Flashpoint movie, a Joss Whedon-penned Batgirl film – the list goes on and on, folks. Maybe Martian Manhunter can find his place in there somewhere.