MoviePass Reveals Annual Subscription For $6.95/Month, But Is It A Deal?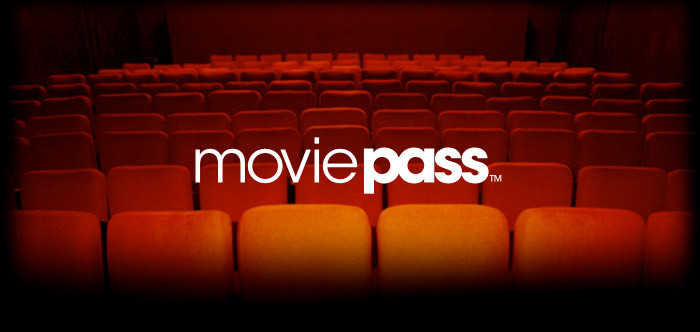 MoviePass seemed like the deal of the century: $10 a month to see one movie a day at the theaters? No contest. But in the three months since the start-up company seeking to disrupt the theater market with a Netflix-like service launched its new business model, MoviePass has been plagued by technical hiccups, backed-up deliveries, and potential lawsuits.
As the company expanded its operations, it finally began to settle into its new subscription base of more than 600,000 users. And now MoviePass is already offering up a new deal: an up-front annual subscription of $89.95, which amounts to about $6.95 a month. But how much of a discount is it really?
The MoviePass annual subscription is a limited-time promotion that will last 12 months, according to the website. Users pay $89.95 up front, plus a $6.55 processing fee. "Once your year is up, your plan will convert back into your $9.95 a month. Offer valid until it's not. Limit two per household," the MoviePass website says.
Current subscribers can change to the annual plan for 12 months if they want to, after which the subscription will revert to the $9.95 per month plan. According to the MoviePass FAQ, the annual plan is the only one available to new subscribers, who can't subscribe to the monthly $9.95 plan until the limited offer expires. However canceling is another issue: " You may cancel your annual subscription at any time. However, there are no refunds for the remaining unused time on your plan. If you change your mind, you will not be able to set up a new account for nine months," MoviePass writes. You can, however, change your monthly plan to the annual program if you are already a MoviePass subscriber.
We reached out to MoviePass for confirmation on this promotion, and a representative confirmed to us that the company is launching annual subscription, with more details to follow on November 17.
It seems like an ambitious move for a company that is still trying to complete its overflow orders, with many subscribers still not receiving their MoviePass cards up to three months after their initial orders. The company was inundated with requests after its August announcement of the $9.95 monthly subscription and received a far greater amount of orders that the small start-up anticipated. MoviePass has since expanded operations but is still struggling to complete its orders and live up to its promise of 5 to 7-day delivery.
Signed up for @MoviePass over a month ago. Still have not received anything. Thought it was a good concept, but not sure about follow through. @MoviePass_CS

— Josh Seefried (@JoshSeefried) November 15, 2017
lol at @MoviePass offering this new annual plan when people who subscribed to the monthly plan over 3 months ago still haven't received their cards. @MoviePass_CS

— Justin Snyder (@Justin__Snyder) November 16, 2017
Here's how the app works: You open your MoviePass-friendly theater's page on the app displaying the movie showtimes. You select the showtime you want to go to, and the app sends the necessary amount of money into your MoviePass card, which you then use like a credit card at the ticket kiosk or window. However, this simple (but not quite intuitive) process isn't foolproof: Users have complained that theaters that supposedly accept MoviePass turn subscribers away at the door. E-ticket orders don't go through to the theater. Users complain about long loading times, or movies incorrectly displayed in the app.
These are part a series of bugs that MoviePass has been struggling to smooth over since the app was first introduced, though the problems are decidedly fewer than when it first launched.
It begs the question of what would motivate MoviePass to suddenly announce this plan that would certainly bring the company a brand new, immediate cash flow. It could be because the company is still in the process of expanding operations, recently hiring a vice president for exhibitor relations to head outreach to independent theater chains, who could stand to grow their customer base through MoviePass. The company also announced that it had raised $100 million to fund operations.
Until recently, MoviePass was also being beset upon on all sides by major theater chains like AMC, whose CEO Adam Aron initially predicted the start-up would fail and even threatened legal action. But MoviePass CEO Mitch Lowe assured Variety that "None of the big guys are threatening lawsuits anymore." Lowe added that the major chains still aren't offering discounts on tickets or giving a cut on concessions, however, which may explain the new limited-time promotion.
Another possibility: Lowe hinted that MoviePass may make a pass at the increasingly crowded streaming service field, according to the Hollywood Reporter. "It may be at some point we launch a streaming service," Lowe said Monday on CNBC. No official announcement about a streaming service has been made, but it wouldn't be unusual, with more companies like Disney announcing their own exclusive platforms.
In the end, MoviePass' new bid at some quick capital may just be because they're presumably losing money — offering users tickets at the going rate doesn't generate the company much revenue.