'Basmati Blues' Trailer: Brie Larson Goes To India, And We Have Questions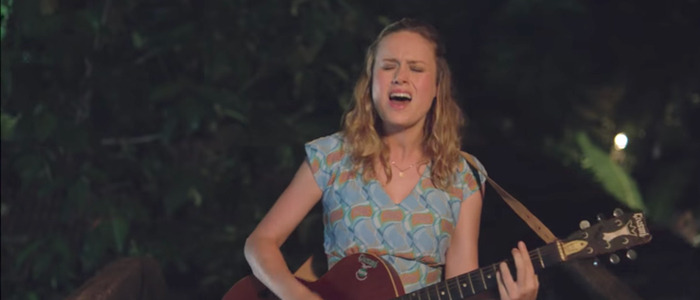 Basmati Blues began production back in 2013, but we're only now seeing footage from the film as it nears its eventual release date. It's never a good sign when a film is delayed for so long, and the first Basmati Blues trailer seems to confirm this. This movie looks...questionable at best.
Brie Larson is a big star now, and deservedly so. She won the Best Actress Oscar for Room, and soon will be headlining the blockbuster Captain Marvel. But like most actors, it took a while for her to get to where she is now. And like most actors, there's possibly a few movie skeletons in her closet. Case in point: Basmati Blues, a film that's been delayed for nearly four years now. Of course, there's always a chance that Basmati Blues will turn out fine, but let's take a look at the trailer for the film first.
Basmati Blues trailer
Oh dear, that was...awkward. Look, on the surface, Basmati Blues has your traditional rom-com shenanigans going on. But there's also a strange undercurrent here about how "wacky" other cultures are and that might possibly leave a bad taste in your mouth. Also there's a scene where a goat pushes Brie Larson, so at least it has that going for it. Here's the official synopsis:
A brilliant scientist is plucked out of the company lab and sent to India to sell the genetically modified rice she created, but what she doesn't realize is that it will destroy the very farmers she thinks she's helping.
Overall, this is a very questionable trailer, and that's not just my opinion. Even the folks who worked on the film have a few issues. Basmati Blues producer Monique Caulfield and director Dan Baron issued the following statement (via The Playlist) after the trailer dropped:
"We deeply regret any offense caused by the Basmati Blues trailer. We have heard a number of voices that have understandably reacted to a trailer that is not representative of the film as a whole. Unfortunately, the international trailer has given the wrong impression of the film's message and heart. This movie is not about an American going abroad to solve India's problems. At its heart, this film is about two people who reach across cultures, fight against corporate greed, and find love. Basmati Blues is an ensemble musical romantic comedy. The film explores our responsibility for our actions and for each other, and attempts to do it in a disarming way, using music, comedy and romance. Basmati Blues is a love letter to multiple eras of Bollywood cinema, musicals, and classic Hollywood romantic comedies. We are confident that the film, when seen in its entirety, will bear out our appreciation and respect for India and its people."
I have no doubt the filmmakers had the best possible intentions with this film. You'll be able to decide for yourself if this is just a case of bad marketing when and if Basmati Blues sees the light of day. There's still no release date yet, although Shout! Factory's Shout! Studios recently acquired distribution rights.