'Wonder Woman 2' Release Date Moved Up; Gal Gadot Confirmed To Return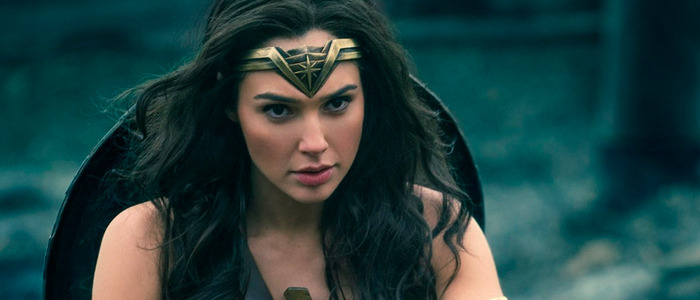 Wonder Woman was exactly the booster shot the DCEU needed, so it only makes sense that Warner Bros. and DC want to get to Wonder Woman 2 ASAP. After previously committing to a December 2019 release date for the Amazon warrior's return, Warners has now moved the Wonder Woman 2 release date up to November 2019. And it looks like star Gal Gadot is officially locked-in to return.Justice League is smashing into theaters this week, but Warner Bros. is already thinking about the future. They want Wonder Woman 2 sooner rather than later, so much so that Deadline reports the studio has moved the sequel's release date up a month and a half earlier than originally expected. Instead of lassoing her way into theaters on December 13, 2019, Wonder Woman 2 will bring reintroduce audiences to Diana of Themyscira on November 1, 2019. Deadline also confirms that director Patty Jenkins and star Gal Gadot are both set to return.
Gadot's official return contrasts with recent statements from the actress. Just the other day came a rumor that Gadot would refuse to return for Wonder Woman 2 if producer Brett Ratner's RatPac-Dune Entertainment was still involved with the project. RatPac-Dune Entertainment helped produce the first Wonder Woman, but since then, Ratner has been accused of sexual harassment by multiple women, and Warner Bros. has severed ties. Warner Bros has also announced that they won't renew their co-financing deal with Ratner's production banner and he would be removed from any upcoming projects.
The recent rumor about Gadot's involvement seemed to indicate that the actress had not yet committed to the sequel, but the Deadline story suggests otherwise, saying Gadot is locked-in to star and that there haven't been any talks involving Ratner's involvement. Of course, it's worth noting that Ratner is not involved with Wonder Woman 2 in any way, which may indeed be because of Gadot's ultimatum.  Deadline reports that RatPac Dune has no involvement with the sequel and that any agreement the studio has with Ratner's company will end with the April 20, 2018 release of Rampage.
Wonder Woman was the film that saved the DCEU after Man of Steel, Batman v. Superman: Dawn of Justice and Suicide Squad all hinted that the superhero universe was headed in the wrong direction. The hopefulness and free-spirited nature of Patty Jenkins' film showed that the DCEU could actually deliver on its promises. Here's hoping the DCEU has learned from its past mistakes and uses Wonder Woman to move forward.