'Metal Gear Solid' Movie Will Be Penned By 'Jurassic World' Screenwriter Derek Connolly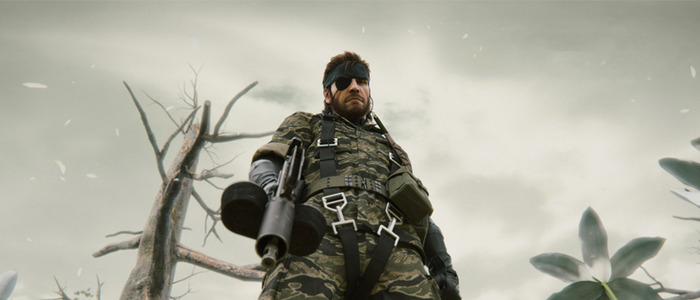 Jurassic World and Jurassic World: Fallen Kingdom screenwriter Derek Connolly has just been tapped to pen the Metal Gear Solid movie. Adapted from the video game series launched in 1998, Metal Gear Solid will be directed by Kong: Skull Island filmmaker Jordan Vogt-Roberts. Learn more details about the Metal Gear Solid movie writer below.
While video game films have yet to truly find their groove (remember Assassin's Creed? It's probably best if you don't), Jordan Vogt-Roberts is going to give them another go with his take on Metal Gear Solid. The Konami games follow Special Forces Operative Solid Snake who time and time again gets sent a mission that concludes with a battle against a super weapon known as "Metal Gear" – usually a walking tank with nuclear capabilities. The story is actually fairly complex and deeply weird (sometimes in a delightful way and sometimes in a just plain frustrating way), but it's presented with an undeniably cinematic flair.
Variety reports that Derek Connolly, who co-wrote Jurassic World and the upcoming Jurassic World: Fallen Kingdom and worked on Star Wars: Episode IX, will write the latest draft for the film. Connolly has worked with Vogt-Roberts before, having penned Vogt-Roberts' Kong: Skull Island. He also wrote Monster Trucks, one of my favorite movies ever made (I'm only half-joking here).
A Metal Gear Solid film has been in development for at least a decade now: Sony announced they would be making a movie in 2007, and later Kurt Wimmer (Total Recall, Equilibrium) became involved. The project eventually stalled out and remained dormant for a few years. Vogt-Roberts became attached to the Metal Gear Solid movie in 2014. Vogt-Roberts is clearly very passionate about the project, and spoke earlier this year about the challenges he faces in bringing the games to the big screen:
"Everyone understands that it would be such an easy thing to do wrong.  It would be so easy to sort of say, Metal Gear Solid is Mission: Impossible.  It's not.  Metal Gear Solid is G.I. Joe.  It's not.  Metal Gear Solid is X.  It's not.  Metal Gear Solid is Metal Gear Solid.  There's nothing like Metal Gear Solid on the planet tonally, visually, in terms of characters.  Like the characters are walking philosophies.  There is nothing like the voice of that game and it's so idiosyncratic to Kojima.  And to his team.  And unlike comic books that have had writers, hundreds of writers over the course of decades, you've essentially had one person guiding one massive, massive story.  And so it's so specific to his point of view.  And my job right now when working on the script with the studio is to capture that.  Because there would be no greater offense to me on the planet than making a bad Metal Gear movie.  That would be a like a Scarlet Letter of epic proportions that I would not be able to live with myself with."
There's currently no release date set for the Metal Gear Solid movie, but this latest news confirms there's still movement on the project and we should be hearing more sooner rather than later.