'Step Brothers 2' Plot Revealed By Will Ferrell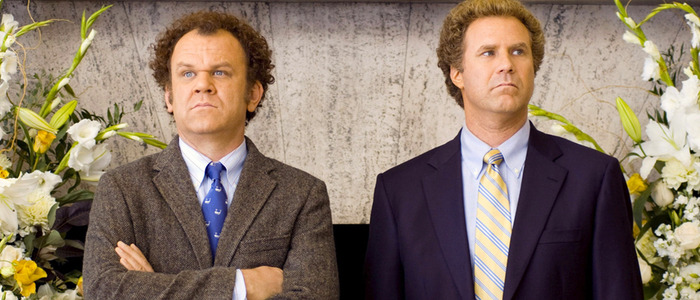 Because we can't have nice things, we've been given a Daddy's Home sequel, but Step Brothers 2 is nowhere to be found. While we may someday be blessed with a Step Brothers sequel, the follow-up to the 2008 cult hit comedy is currently little more than an unrealized dream. To rub salt in the wound, Step Brothers co-star Will Ferrell recently revealed the potential Step Brothers 2 would have been about.
While the anticipation for a possible sequel to the Will Ferrell/John C. Reilly comedy Step Brothers has continued to be high, Step Brothers 2 has yet to materialize. Director Adam McKay originally planned to make it, but the project got put on hold to make Anchorman 2 instead. That's doubly disappointing since Anchorman 2 turned out to be such a mess. Here's what McKay had to say back in 2012:
"We were literally going to go do Step Brothers 2. Paramount wouldn't make Anchorman 2, we had tried a couple of times, I talked with [Will] Ferrell, he wanted to do Step Brothers 2. We love that movie Step Brothers, it's one of the funnest ones we've ever done, and one of the craziest we've ever done. And we're like, 'Yeah, let's go do it,.' But everyone kept saying to us Anchorman 2, Anchorman 2 and I'm like, 'Look, before we go do [Step Brothers 2] let's just make sure we try everything.' Literally our managers and agents were like, 'It's a waste of time, they're not going to do it.' I'm like, 'Just check one more time so I know it's 100% .' And it so happened they had a movie fall out, and they went back and they were like, 'Yes, we'll do it.' And we were completely blindsided. We had no idea they were going to say that. But it was a good problem to have."
The original Step Brothers featured Ferrell and Reilly as two adult men who become step brothers when their parents marry. At first, the relationship between Ferrell and Reilly is hostile, but it blossoms into something more over the course of the film. Many laugh-out-loud funny moments and the fucking Catalina Wine Mixer follow.
Ferrell is currently out promoting Daddy's Home 2 and the actor took time to reveal the original unused pitch for Step Brothers 2 (via The New York Daily News):
"We talked about 'Step Brothers,' and then Adam and I got sidetracked with other things...We had a whole story where John and I follow our parents to live in a retirement community and try to convince them that we earned the right to retire as well."
That sounds pretty hilarious already, but since this is a world of disappointments, we get Daddy's Home 2 instead. Ferrell went on to talk a bit more about sequels in general:
"The sequel thing is so funny because, we decided obviously to go down the road with 'Anchorman,' and we made what I thought was a really great sequel, really funny...The entertainment media and fans beg you, and beg you, and beg you for sequels, and then you make it and you definitely have a fraction that's like, 'Well, not as good as the first one.' So I guess it's a catch-22. It's a nice catch-22, because people love the movies in the first place."
In the meantime, Ferrell and Reilly will be reuniting for the comedy Holmes and Watson, which will see the duo as master detective Sherlock Holmes and his sidekick Dr. Watson. Look for that in November 2018.