Joe Johnston Retiring After 'The Chronicles Of Narnia: The Silver Chair'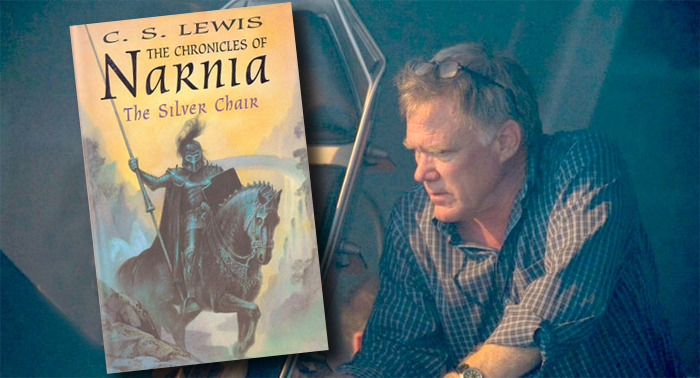 Joe Johnston, director of The Rocketeer, Jumanji and Captain America: The First Avenger, is retiring. The filmmaker will throw in the towel after he finishes filming The Chronicles of Narnia: The Silver Chair, a new adaptation of one of the Chronicles of Narnia books. Learn more about Joe Johnston retiring after The Silver Chair below.
Joe Johnston has had quite the career. The filmmaker began as a concept artist and effects technician on the original Star Wars, and would go on to work in the effects departments of films like The Empire Strikes Back and Raiders of the Lost Ark. Johnston made his feature directorial debut with the effects-heavy comedy Honey, I Shrunk the Kids, and would go on to direct the extremely underrated action-adventure The Rocketeer. 
Johnston was always considered a workman director, but his work was almost always exemplary, bringing his own subtle style to films like October Sky, The Wolfman and Captain America: The First Avenger. Now, Johnston is getting ready to call it a day. The filmmaker will next helm The Chronicles of Narnia: The Silver Chair, the fourth film in the previously stagnant Chronicles of Narnia film series. Johnston told the crowd at Comic Con Paris (via Coming Soon) that pre-production on The Silver Chair will likely start next summer, with filming then taking place next winter aiming for a 2019 release. It was during this talk that Johnston announced The Silver Chair would be his last film.
Johnston says the new Chronicles of Narnia will be a "a whole new thing," hinting that even though this is technically the fourth film in the series, based on the fourth entry in the books by C.S. Lewis, it'll also serve as a soft-reboot. Which makes sense, since the original cast of the Narnia films have all grown into adulthood by now. David Magee (Finding Neverland) has written the script for the film, which follows Eustace Scrubb (played by Detroit's Will Poulter in in the previous Narnia film, Voyage of the Dawn Treader) as he sets out on a quest to find a missing prince.
Voyage of the Dawn Treader underperformed at the domestic box office, taking in $104,386,950 on a reported $155 million production budget, per Box Office Mojo. That seemed to signal the end of the Narnia film franchise, and 20th Century Fox allowed the film rights to Lewis' books to expire.  The C.S. Lewis Company then picked the rights back up and entered into an agreement with The Mark Gordon Company to produce The Silver Chair, with the hopes of jump-starting the franchise. With this being Johnston's final film, here's hoping he goes out on a high note, and delivers something audiences embrace. He's certainly earned it.