Sequel Bits: 'What We Do In The Shadows 2', 'The Crow', 'Transformers' And More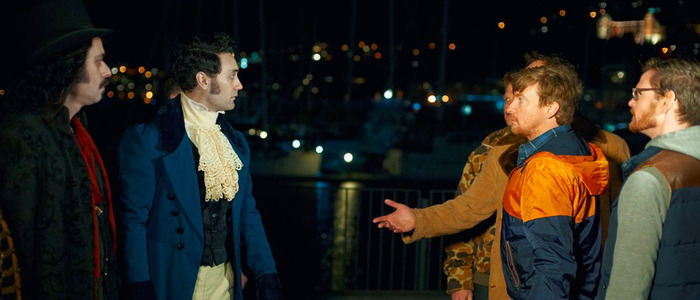 In this edition of Sequel Bits:
The pretty-cool-sounding rejected script for The Crow 2
Taika Waititi confirms the What We Do In the Shadows sequel
Paramount And Hasbro sign a new deal for even more toy movies
Ridley Scott thinks the alien from the Alien franchise has run its course
Stranger Things 2 sound designers make some noise
Lazer Team 2 gets a premiere date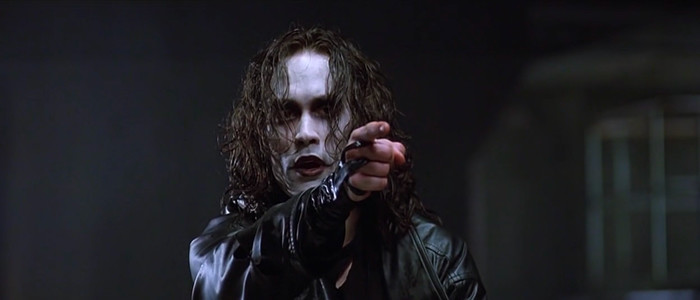 Hollywood is still trying to get that Crow reboot off the ground, but let's go back to the original Crow franchise, shall we? While most people remember the original film, which starred Brandon Lee in his tragic final role, I'm positive almost no one remembers the multiple sequels. But there was a time when we could've had a really cool version of The Crow 2. The Crow comic book creator James O'Barr originally came up with an idea for The Crow 2 that sounds a lot like the Kill Bill films (via ScreenGeek):
"I wrote a story that was a based on a little incident that happened in Chicago about a woman who was killed at her wedding...Some Irish gangsters tried to rob a main parish in Chicago where they held the collections, and they got lost coming down. They ended up in the middle of a wedding and one of the bride's maid's boyfriend, in the audience, was a cop and a big shootout started, church burnt down and 13 people were killed. That story always stuck with me and that day is supposed to be the happiest day in someone's life and it couldn't get more tragic than that...So my idea was, 'Okay, what if I take that scenario and call it The Crow: The Bride?' and she comes back. It was super cool, she's still wearing her wedding dress with barb wire and nails in her head."
Be honest: you would've absolutely watched that. O'Barr claims the pitch never got off the ground because executives told him no one wanted to watch an action movie with a female lead, because movie execs are stupid, folks.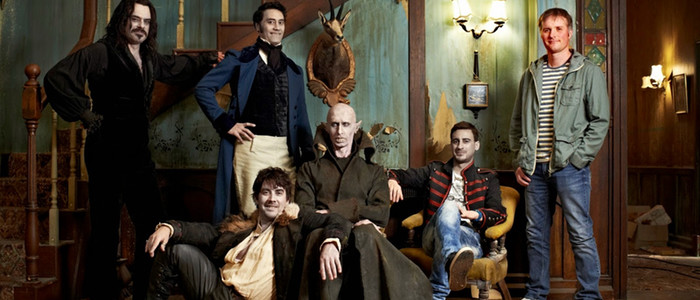 Taika Waititi has Thor: Ragnarok in theaters this weekend, but everyone keeps asking him if he's going to make a sequel to his vampire comedy hit What We Do In the Shadows, co-directed with Jemaine Clement. Waititi has been teasing a sequel ever since the first film came out, with the plot this time focusing on the group of polite werewolves the vampires come across in the original. Per Indiewire, Waititi has confirmed that the sequel, titled We're Wolves, is indeed going to happen. Although you shouldn't expect it anytime soon. "You aren't going to see it for seven years," Waititi said, perhaps jokingly, perhaps not. "We are notoriously terrible at writing together, Jemaine [Clement] and I. Usually takes place over emails. So we'll email each other one line of dialogue once a month. What We Do in the Shadows took six years to write."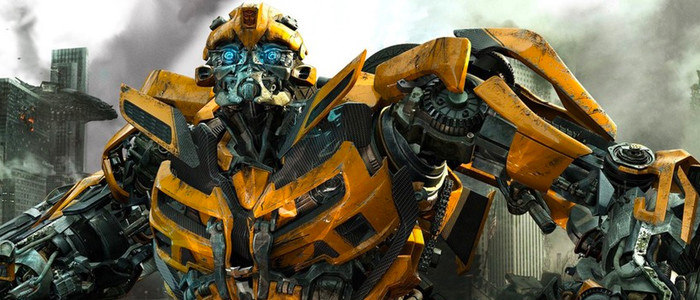 Do you like movies about toys? Good news, then! Deadline reports that a new deal was struck that enables Paramount Pictures and Hasbro, Inc. to team up to produce and distribute content based on Hasbro brands. Paramount and Hasbro originally had a deal for just Transformers and G.I. Joe films, but this new deal will result in even more properties being explored, including new original stories. Brian Goldner, Chairman and CEO, Hasbro, issued the following statement: "Paramount has been a valuable partner of Hasbro's for more than a decade, and we're looking forward to taking our relationship to the next level. Storytelling, in its many forms, is revolutionizing our business and differentiating Hasbro in all sectors where we operate. We look forward to collaborating with the talented team at Paramount to create powerful new stories for kids, fans and families globally." What toy movie would you like to see? Personally, I'm waiting for a Hungry Hungry Hippos movie.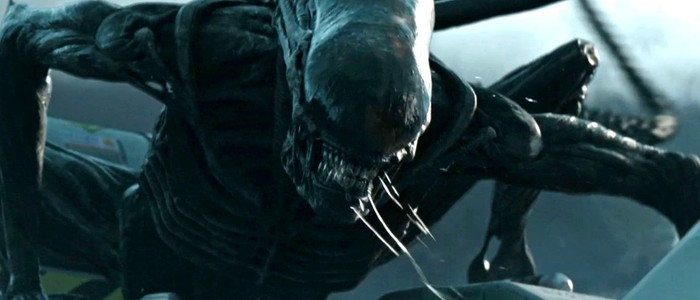 Audiences seemed split down the middle regarding Ridley Scott's Alien: Covenant. Personally, I dug it, but I think the stuff involving the aliens made for the least interesting segments of the film. Apparently, Ridley Scott agrees. In an interview with The Hollywood Reporter (by way of Screen Rant), Scott says he thinks the xenomorphs at the heart of the Alien franchise have had their day in the sun, and it's time to probably leave them behind. "I think the beast has almost run out, personally," Scott says. "You've got to come in with something else. You've got to replace that. And so I was right, I was ahead of the game." This might upset hardcore fans of the alien as a movie monster, but I think Scott is right. I'm much more interested now in Michael Fassbender's paranoid android David, and what nefarious tricks he's up to.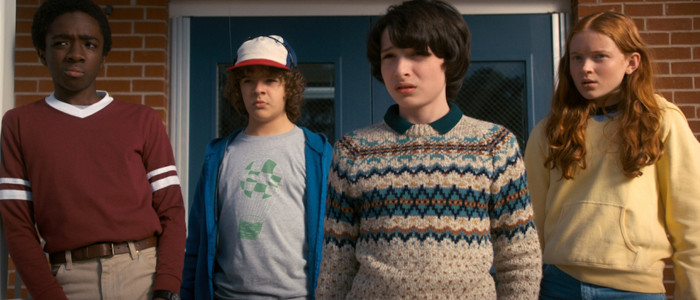 Another day, another tidbit of Stranger Things 2 news. Variety has an informative, if brief, profile of the sound crew behind Stranger Things 2, in which they talk about how they created the unique sounds of monsters, '80s cars, and more. One amusing bit of info: the dialogue in the season ended up causing issues because the voices of the still-maturing actors at the heart of the show kept changing.
The folks from Rooster Teeth are back with Lazer Team 2, a sequel to their cult sci-fi comedy. Variety reports the film now has an official release date: November 22, 2017. Lazer Team 2 will debut on the YouTube Red, the $10-per-month service that provides ad-free access to YouTube videos and music. Here's the official synopsis:
After miraculously stopping an alien invasion, the pressures of sudden fame have left the unlikely heroes known as Lazer Team bitterly divided. But when a new intergalactic menace threatens all of humanity, they must somehow put their petty differences aside if they want to save the planet... again. Starring Burnie Burns, Gavin Free, Michael Jones, Colton Dunn, and Nichole Bloom.