'Pottersville' Trailer: Michael Shannon Dresses Like Bigfoot For Christmas (This Is A Real Movie)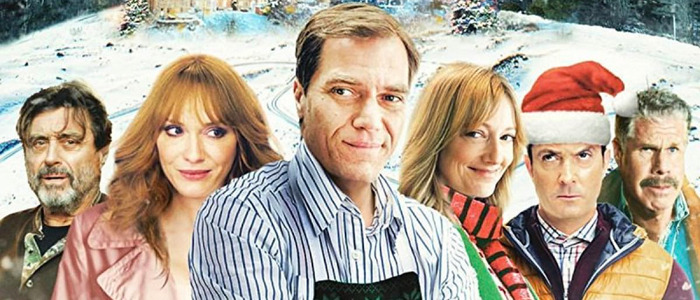 The time has come for Michael Shannon to star in a Christmas-themed comedy. You probably never thought you'd live to see this day, but it's here at last, in all its glory. In the new film Pottersville, Shannon leads a surprisingly strong cast in a film that seems like it's some sort of elaborate leg-pull, but is in fact a real movie. There's even a trailer! You can watch it below and everything!
Just what is Pottersville? The name might sound familiar to some. In the Frank Capra classic It's A Wonderful Life, the idyllic town of Bedford Falls is transformed into the dark and scary Pottersville after main character George Bailey (Jimmy Stewart) makes a wish that he had never been born. Could the new film Pottersville have anything to do with that? Let's examine the poster first.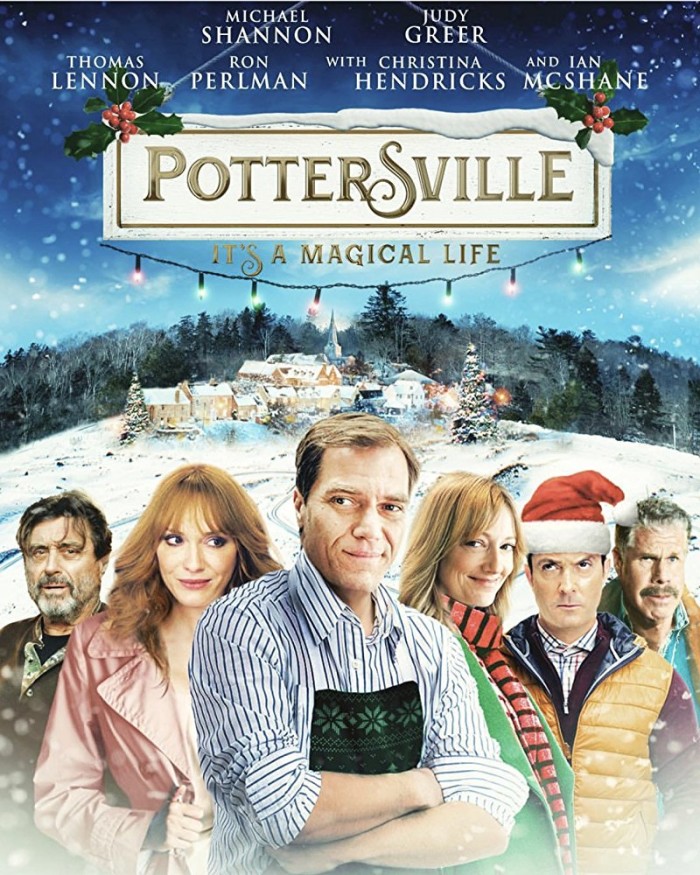 Alright, first things first: this poster looks fake. It looks like the type of fake poster you see in the background of a comedy that's parodying Hollywood movies. The type of Photoshop nightmare that gets whipped up for a quick sight gag and nothing more. But this is, indeed, the actual poster for a real film. The next thing you might notice is Pottersville has a really impressive cast! Michael Shannon, a fantastic actor, is front and center. He's wearing a Christmas-themed apron, and he's smiling. That's weird! Michael Shannon is not known for his smiles, folks.
Shannon is flanked by  Judy Greer, a great actress who gets stuck in poor supporting roles, on one side. Christina Hendricks, another good actress who doesn't get nearly enough good work, is on the other. The rest of the cast is rounded out by the very funny Thomas Lennon, the always welcomed Ron Perlman, and the incredibly cool Ian McShane. That is quite the line-up! Then you have the tagline, "It's a magical life!" This, along with the Christmas theme and the title Pottersville suggests that this is indeed some sort of riff on It's A Wonderful Life. Although I still have my doubts this movie even exists.
Let's take a look at the film's official synopsis next. Surely that will clear things up and confirm that this is some sort of meta-sequel to It's A Wonderful Life:
It's a long cold winter in Pottersville, and struggling store owner Maynard (Shannon) is hit by hard times. During a late-night drunken wander through town, Maynard is mistaken for the legendary Bigfoot, setting off an international media spectacle and attracting a lot of much needed business for the town. When TVs Monster Hunter, Brock Masterson, (Lennon) turns up and joins the Sheriff (Perlman) in his hunt for the beast, Maynard must maintain the illusion to protect the rebirth of his beloved town.
Wait, WHAT? What the hell is this? This movie involves Bigfoot? The legendary hairy monster Bigfoot? What is going on here?! Let's watch the trailer, that must provide some answers! Right...?
Pottersville trailer
Folks, I'm speechless. This looks...incredible. For all the wrong reasons. From the goofy music, to the fake snow, to Thomas Lennon's accent, to Michael Shannon clearly struggling to adapt to these strange surroundings, Pottersville looks like it might be a monumental achievement in "WTF" cinema. Also worth noting: while he may seem out of place here, this isn't the first wintry holiday comedy Michael Shannon has appeared in. Early in his career, he played a minor role in the Bill Murray classic Groundhog Day. He plays a young man very excited about Wrestlemania tickets. Here's a photo to prove it: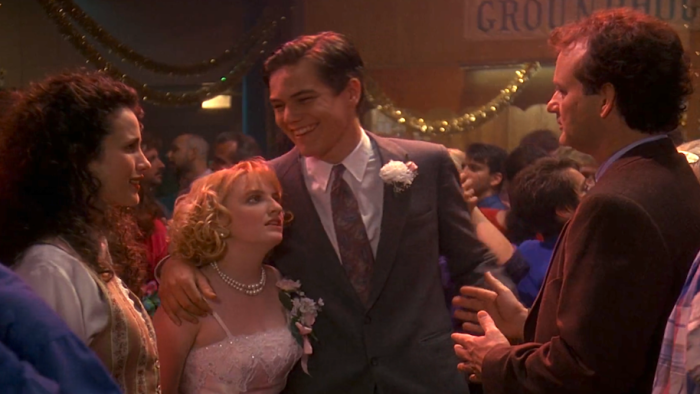 Look how happy he is! Will that happiness carry over into Pottersville? We'll know for sure when this very real movie opens November 10, 2017.