'Twilight Zone' Reboot Coming To CBS All Access From 'Get Out' Director Jordan Peele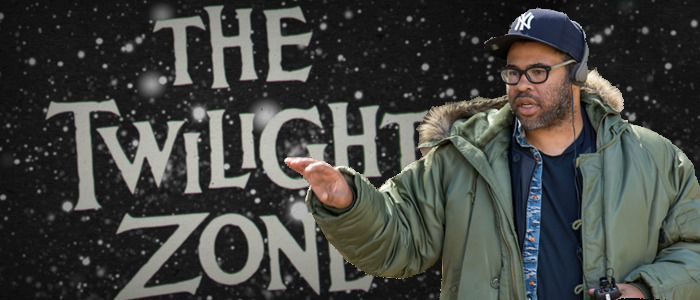 You've gotta hand it to CBS All Access: they've just made it extremely difficult to avoid subscribing to their subscription streaming service. A new report says that Jordan Peele – the former Key & Peele star and the architect behind Get Out, one of 2017's best movies – is working on a reboot of Rod Serling's seminal sci-fi anthology series The Twilight Zone for All Access alongside one of the showrunners of Netflix's The Defenders.
The Hollywood Reporter brings the news that Peele's Monkeypaw Productions is attached to the new show, and Marco Ramirez (Daredevil, The Defenders) is set to write and serve as the showrunner. While I think we'd all prefer it if Peele were officially running things in a more hands-on manner, I'll gladly take him being involved with this in this capacity if it means we get more movies from him instead.
Why Peele is a great fit for a new Twilight Zone
Serling's five-season run on the original series, from 1959-1964, was far more than just a standard sci-fi anthology show. Yes, it famously had twist endings that you didn't see coming, and yes, each episode told a different self-contained story, but those were just cosmetic elements. The beating heart of The Twilight Zone was always its social commentary, something Peele has been interested in for years. Go back and watch some old Key & Peele sketches: even in the early seasons, you can see that duo was just as interested in making you think as they were about getting a laugh. And this year's Get Out showed us where Peele's sensibilities as a storyteller lie: tackling modern social commentary through the lens of an exciting horror/thriller. He's turned down some major would-be blockbusters in order to keep telling the kinds of stories he wants to tell, and I can't think of anyone better to shepherd a new Twilight Zone reboot to modern audiences – even from afar.
CBS All Access is the home to Star Trek: Discovery, as well as The Good Fight (a spin-off of the CBS drama The Good Wife) and No Activity, a new comedy from Will Ferrell and Adam McKay. I initially planned to subscribe for a single month to binge all of Discovery once the first season comes to a close, but once this new Twilight Zone starts pumping out regular episodes, I don't know if I'll be able to resist subscribing to watch those as they air. Well played, All Access. Well played.