Millarworld Netflix Deal Details Revealed By Mark Millar: Comic Adaptations, Publishing, And More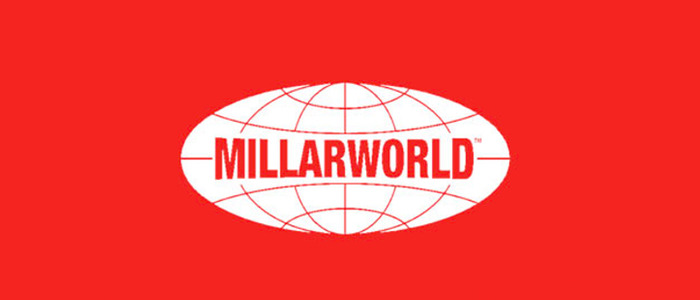 Netflix, in its quest quest for streaming domination with more and more original material, recently announced the purchase of Millarworld, the comics publisher owned by Kingsman and Kick-Ass writer Mark Millar. This deal would take Netflix beyond just original streaming content and move into the world of publishing as well. At the time of the purchase, details about what this would entail were unclear, but in a new interview, Millar opens up about the Millarworld Netflix deal and what we can expect.
"There's no more amazing place to be than Netflix right now and no better home for the Millarworld characters," says writer Mark Millar in a brand new interview with Comicbook.com. Millar inked a deal with streaming giant Netflix in August to bring Millarworld into the company's ever-growing slate of original programming. Netflix might spend up to $8 billion in 2018 alone, and hopes to make at least 80 original films, so they need all the properties they can get their hands on. But they also want to get into publishing as well, and they think Mark Millar's Millarworld is the right fit.
In the interview, Millar, who created Kick-Ass, Kingsman, and Wanted (and has written many stories for DC and Marvel), revealed just what's going on with Millarworld's big Netflix deal, and why it made so much sense to work with the streaming company:
"A big movie studio makes around 30 or 40 hours of original material every year. Netflix has over 1,000 hours of original content this year alone and growing. Had we sold Millarworld to a typical studio we'd have seen some of these franchises trickle out over the course of the next decade. When I walked into my first Netflix meeting the guys were buzzing about the first four or five they want to get moving on as soon as possible."
While Netflix is known right now for its streaming movies and TV shows, the Millarworld deal brings them to a whole new platform: publishing. In the interview, Millar discusses how Netflix will also work to promote and publish new writing projects:
"Again, this is next-level stuff and our plan is to have a range of books backed up by this incredible PR machine backed up by this amazing resource, which is the highest quality movies and TV shows we can do. But publishing is just a part of what Millarworld is doing at Netflix, the idea being that I'm just constantly creating new stories and these are being exploited in lots of different mediums, as we'll explain over the coming months."
Millar goes on to say that the deal only covers material he's written, but he doesn't rule out bringing in outside writers eventually. Millar also talks about the prospect of his material being adapted into Netflix originals. While he doesn't name any specific existing properties, he does say "[R]ight now there's just nothing off the table. That's what so exciting about these guys. There's no limit and all the various departments are poring through our back-catalogue." It seems the sky is truly the limit for Millarworld's Netflix deal, and time will only tell what endeavors Netflix attempts to tackle next. Maybe they can get around to finding a better way to promote their original movies while they're at it.