Quentin Tarantino's Manson Family Movie Looking For A New Home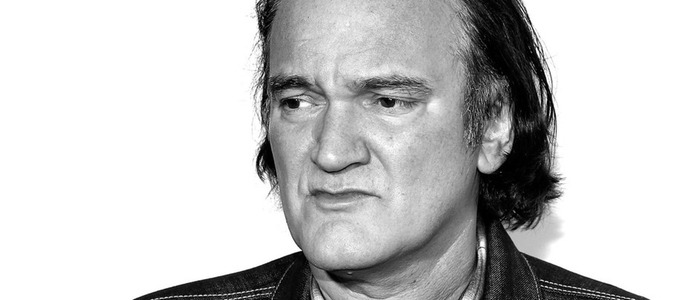 The Quentin Tarantino Manson Family movie is currently in the market for a new home. After working exclusively with Miramax and The Weinstein Company for his entire directing career, the acclaimed writer-director parted ways with TWC following the Harvey Weinstein sexual assault scandal. Now, his next film is in need of a new company. Codenamed #9, the script is said to focus on the events surrounding the Manson Family murders.
Quentin Tarantino and Harvey Weinstein worked together for over 20 years, but following news of the numerous sexual assault allegations against Weinstein, Tarantino has parted ways with the entertainment company. As a result, the script for Tarantino's next film needs a new home. Deadline reports that Tarantino is shopping the script around this week, with all major studios except Disney getting a crack at it.
The Wrap also reports that the process is being shrouded in high security and secrecy, including a requirement that studio executives have to travel to the offices of Tarantino's reps at William Morris Endeavor to read the script rather than having the script sent to them. Tarantino's paranoia about secrecy stems from an incident in 2014 when his script for The Hateful Eight leaked online before production even began.
While Tarantino's script has been said to focus on Charles Manson, Deadline reports the plot is broader than that, saying, "There has been a lot of press that the script focuses on Charles Manson and the murder spree he orchestrated, but I'm told that is akin to calling Inglourious Basterds a movie about Adolf Hitler, when the Nazi leader was only in a scene or two." Previously, Margot Robbie's name had been floated as a possible cast member, with the expectation that she would play actress and Manson Family victim Sharon Tate, who was killed along with four other people during a 1969 home invasion by Manson Family cult members. Deadline reports Brad Pitt, Leonardo DiCaprio and Samuel L. Jackson have also all had discussions about joining the film.
Just where Tarantino's next film will end up now is anyone's guess. While nearly every major studio is looking at the script, The Wrap reports Netflix and Amazon are not involved in the process, which makes sense since Tarantino is an old school sort of filmmaker who seems to abhor the concept of streaming. Still, he might be wise to just bite the bullet and give Netflix a chance, since the streaming giant is known for throwing huge amounts of money at talented filmmakers. They're even working with Martin Scorsese right now.