'Solo: A Star Wars Story': 90% Of Thandie Newton's Scenes Were Directed By Lord & Miller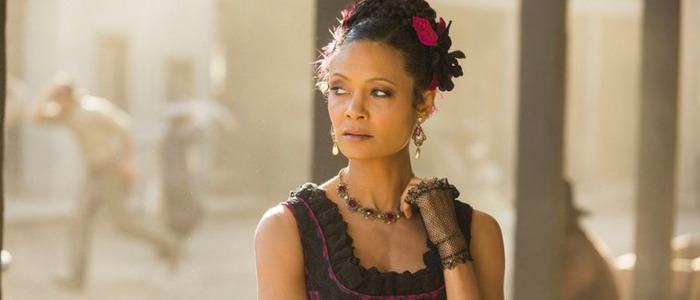 Star Wars fans were caught by surprise over the summer when Lucasfilm fired directors Phil Lord and Chris Miller from the Star Wars spin-off film Solo: A Star Wars Story. Lord and Miller were replaced with Ron Howard, who reshot a large chunk of Solo, but Lord and Miller's work will apparently still have a presence in the film: co-star Thandie Newton has just confirmed that at least 90% of her scenes were shot by the duo.
After Phil Lord and Chris Miller were fired from the Han Solo spin-off film and replaced by Ron Howard, one couldn't help wonder just how much of Lord and Miller's work would remain in the final film. Recently, rumors have been making the rounds that Howard reshot nearly all of the film, which wouldn't be entirely far fetched. Howard shot for 4 months, which is almost the same amount of time Lord and Miller had worked on the film. Lord and Miller were nearly finished filming when they were let go from the project.
Yet Lord and Miller fans hoping the 21 Jump Street directors' contributions to the film would still be present, in some form, need not despair. In a new interview with EW, Thandie Newton, who has a still-undisclosed role in Solo, revealed that rumors that none of Lord and Miller's work remains on the project are overblown, saying "[T]heir work is everywhere in it. Ninety percent of my stuff is with them. And it certainly wasn't about, 'Oh we have to start again and do it all over.'"
This is very interesting, because I honestly thought at this point the film would be 100% Howard. The fact that a good portion of Lord and Miller's work remains does make me wonder about the tone of the film – is it going to feel like two distinctly different films pieced together, or will there be one coherent vision? For her part, Newton refers to the film as a "collaboration":
"As far as I'm concerned what's on screen, in the end, is going to be an amazing collaboration. It's a massive piece. We see so often now there are two directors working on pictures. We already had two with Phil and Chris. Now there's three. With a project like that where it's a vision that's been created over so many years, that's so expansive, I think it's less about things going wrong than getting more help to bring it into the best position it can be in. I really like Ron though, he's very sweet. And [the film is] dope; it's so cool!"
We'll know for sure just how dope Solo: A Star Wars story is when it hits theaters on May 25, 2018.