'Stranger Things' Bits: Candles, Trivia, Sesame Street, Hopper Dancing And More!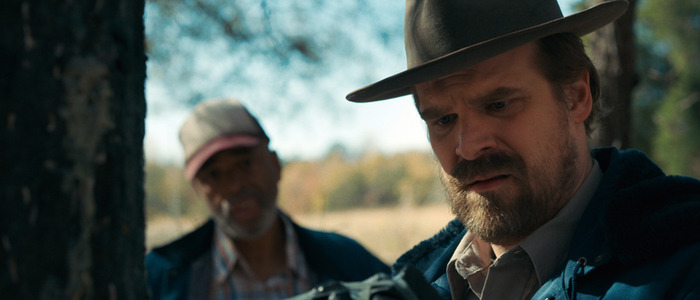 Stranger Things 2 is now streaming on Netflix, in all its nostalgic glory. By now it's safe to say most people have caught up with the new season of the hit show, which means it's a perfect time to stock-up on a whole new slew of information gleaned from recent interviews and more! These are Stranger Things bits!
Early promotion images for Stranger Things 2 went all-in on showing the four main kids at the center of the show decked-out in Ghostbusters attire for Halloween. Cinema Blend has original Ghostbuster Dan Aykroyd's thoughts on that:
Well they are just such fans of the Ghostbusters in the show, and it fits perfectly for the timeline of their show. So I believe it was really just a result of how they had linked up our movie with the second season. It just seemed to be a fantastic tie-in and a beautiful nostalgic tie-in as well. So the guys in Stranger Things, essentially they are the Ghostbusters in elementary school.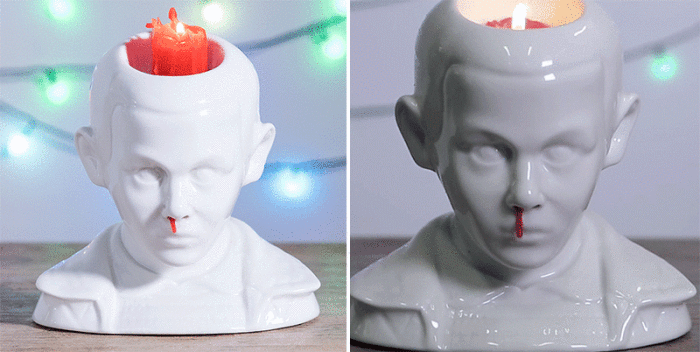 Have you ever wanted a candle that looks like a child's bleeding skull? If so, seek help. Also, you're in luck, because io9 has a look at a new Stranger Things candle shaped to look like the head of Millie Bobby Brown's Eleven.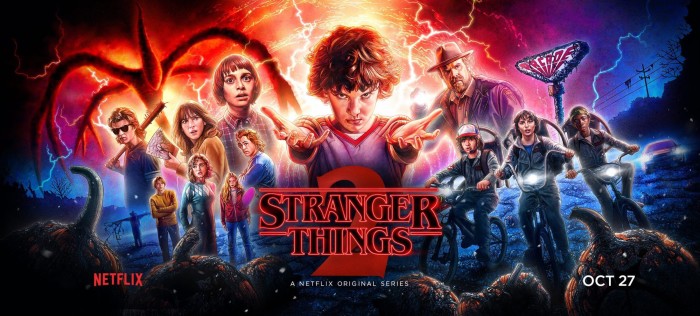 The Stranger Things 2 premiere looks like it was a lot of fun, as the very well-dressed cast gathered together to talk about the "bigger, darker, more mysterious" season (via Variety). If you want to live vicariously through a video clip and imagine that you, took, were invited to the fun Stranger Things 2 premiere aftershow, this link is for you.
The Upside Down is coming to Sesame Street. #StrangerThings pic.twitter.com/eCoiyUgh24

— Sesame Street (@sesamestreet) October 27, 2017
Even Sesame Street is getting in on the Stranger Things action. The parody Sharing Things features Grover and Ernie as Stranger Things' Lucas and Dustin. There's even a Shadow Monster stand-in. It's cute!
I have never played Minecraft. In fact, I have no idea what Minecraft even is. But it's my understanding that people love it, so folks may be interested in new Stranger Things skin packs (what on earth?) for Minecraft (via Endgadget). I guess it's cool if you're into this sort of thing!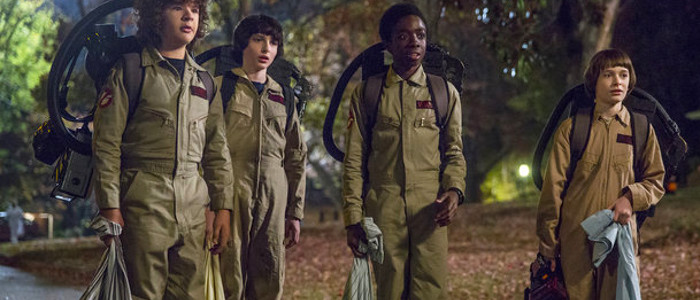 There are a lot of pop cultural references in Stranger Things 2 – it's kind of the very nature of the show itself. If you ever wanted a collection of all the possible references in one place, Screen Rant has you covered, with a thorough list of everything. from The Terminator to Aliens and beyond! Speaking of references, Stranger Things showrunners The Duffer Brothers talked to Geek Tyrant about a whole bunch of references themselves.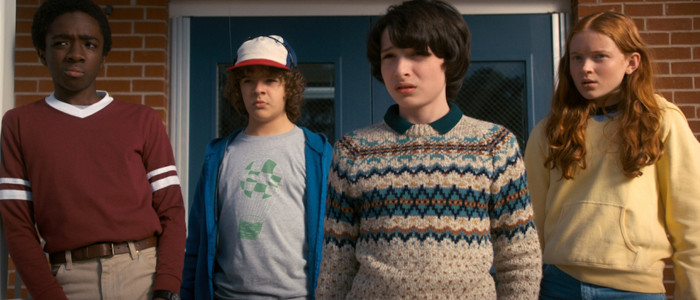 Syfy has a fun round-up of a whole bunch of Stranger Things inspired Halloween costumes. Halloween may be over, but that doesn't mean you can't still reflect on it and all its candy corn coated glory.
One of the best moments of Stranger Things 2 involved Jim Hopper (David Harbour) putting on some tunes and dancing up a storm. And by dancing up a storm I mean just casually snapping his fingers and bumping his hips. But that was enough for the internet to latch on and turn that scene into a meme. The Twitter account "Hopper Dancing To" re-edits the scene with different songs, to glorious effect.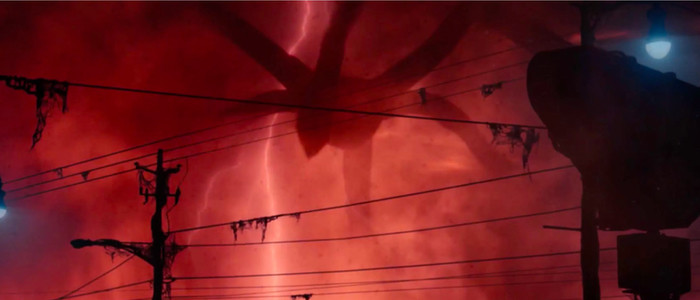 Collider has a compilation of Stranger Things trivia, with little tidbits about the show. For instance: "The Upside Down wasn't actually called that in the script in Season 1; it was known as the Nether. Now, the Upside Down has become canon." Learn more here!
Maybe I am from the Upside Down? Maybe all humans are a invading species from another dimension from old open gate? Would explain evolution

— Jose Canseco (@JoseCanseco) October 30, 2017


Mashable has a wild round-up of a Stranger Things fan theory from none other than former baseball player Jose Canseco. It's...kind of amazing. Speaking of Twitter, Variety reports that Stranger Things 2 broke a Twitter record, with users have generating more than 3.7 million tweets about the show. Who needs ratings when you've got tweets?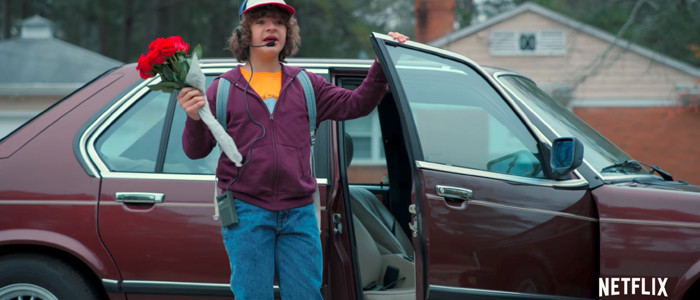 One element you may not think much about regarding Stranger Things: cars! The site Jalopnik went through and catalogued every 1980s-based car that appears on Stranger Things 2.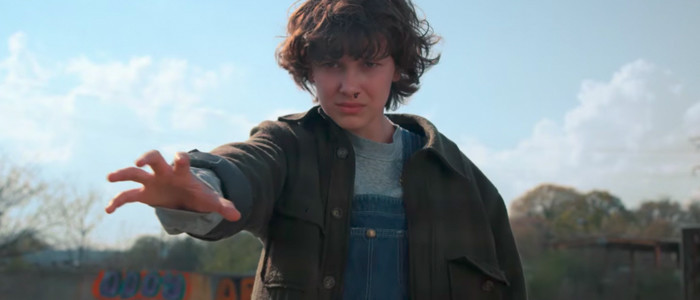 How long with Stranger Things run for? The real answer is probably "However long Netflix wants more seasons," but showrunners the Duffer Brothers confessed (via Heroic Hollywood) that they plan to keep the series going, saying that four seasons seems possibly too short but five seasons seems too long. We'll see.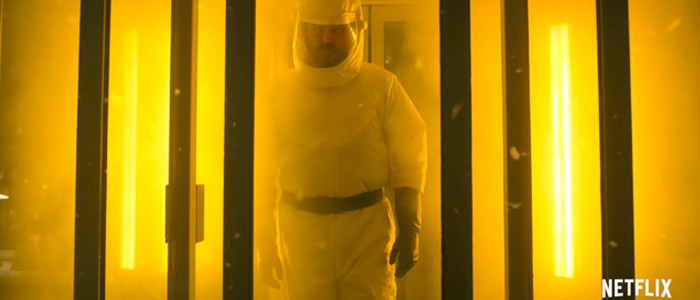 Stranger Things composer Kyle Dixon talks with Variety about not just the show's music but also the sounds created to give the show a more ominous atmosphere.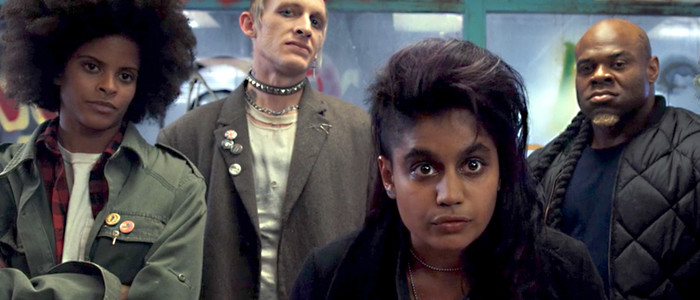 The opening of Stranger Things 2 involves a heist scene, and if you found yourself thinking "This looks like The Dark Knight," you're spot-on. In a recent interview (via LRM), Matt Duffer confirms that they were going for a "Dark Knight vibe" with the opening scene.
There's a whole new bunch of Funko Pop! figures for Stranger Things, and and Screen Rant reports that some include the main kids in their Ghostbusters Halloween costumes. Still waiting for a Bob figure, personally. Speaking of toys: do you want your own pollywog? You're in luck.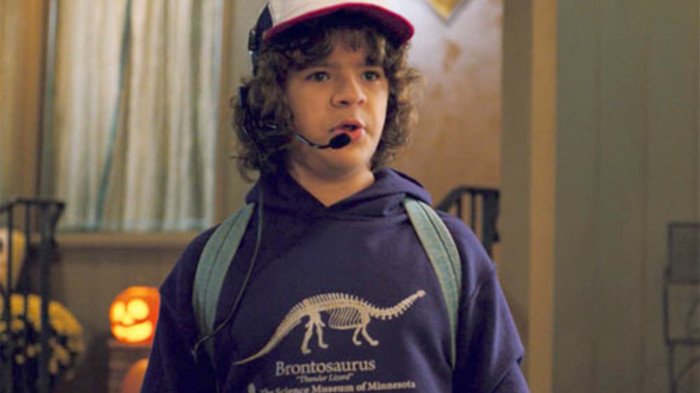 At one point during Stranger Things 2, Dustin is seen wearing a hoodie advertising the Science Museum of Minnesota. That hoodie was no mere prop: it actually existed, and was for sale in the Museum's gift shop back in the 1980s. Syfy reports that the museum is now scrambling to reproduce the hoodie in order to cash-in on the show's popularity.
The unstoppable Millie Bobby Brown busted out a Stranger Things season 1 recap rap on The Tonight Show. It's actually really good!
Stranger Things kids Millie Bobby Brown, Gaten Matarazzo, Caleb McLaughlin, and Sadie Sink appeared together on Good Morning America to talk about the second season of their hit show.
If you want to find your way inside the world of Stranger Things, a new Playstaion VR game is ready to assist you. Geeks of Doom posted the trailer to give you your first look.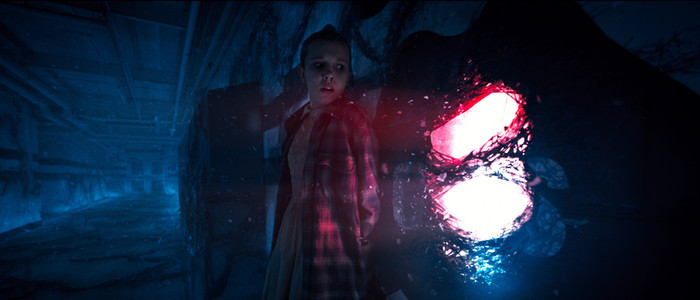 Stranger Things is the latest show to jump onto the aftershow craze, just like The Walking Dead. Cinema Blend has Netflix's chief content officer Ted Sarandos describing what inspired the decision to create Beyond Stranger Things:
With the level of fandom on Stranger Things, it's a nice way of extending the series and giving people that extra level of connection with the show when they're all done but want more...We didn't want to interrupt the show with the aftershow. We knew early on that that's not the way people consume Netflix and it's definitely not the way people consume Stranger Things.