'Stranger Things' Season 3 Will Bring Back A New Fan Favorite And A Previously Deceased Character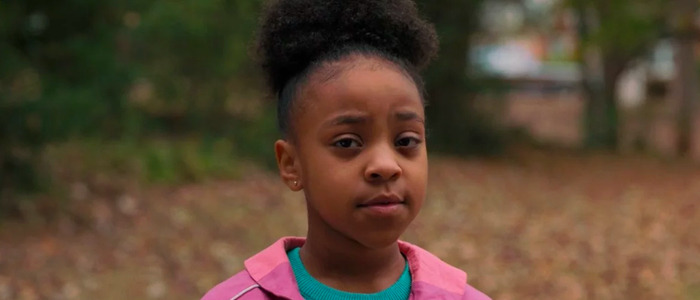 Most folks have likely finished bingeing their way through Stranger Things 2 by now, which means it's time to let the stories about Stranger Things season 3 begin! Today comes word from the creators and producers of Stranger Things that two very different characters will be making returns in upcoming seasons. Needless to say, if you haven't finished Stranger Things 2 yet (or the first season, for that matter), you might want to avoid this Stranger Things season 3 news, because it includes SPOILERS.
One of the most pleasant surprises of Stranger Things 2, the second season of the wildly popular Netflix series, was the inclusion of the family of Lucas Sinclair (Caleb McLaughlin). Lucas' family was conspicuously absent in season 1, and showrunners the Duffer Brothers rectified that this year by introducing us to his parents, who are both very funny in the few scenes they appear in. But the true breakout of the Sinclair family is Lucas' little sister Erica, played to perfection by newcomer Priah Ferguson. Erica steals nearly every scene she's in as she continues to have absolutely no time for her brother and his dorky friends.
If Stranger Things 2 left you wanting more scenes with Erica, you're in luck: the Duffer Brothers promise she'll return for season 3. Per Screen Rant, Erica was originally not planned to be featured so prominently in season 2, but that changed once the Duffers realized how talented Ferguson was. "I love Erica," said Matt Duffer. "[Ferguson] was just a local hire we made in Atlanta. Erica wasn't even supposed to be in [season 2] as much as she was. We fell in love with this girl." As for Erica's future Stranger Things appearances, Ross Duffer added:
"There will definitely be more Erica in season 3. That is the fun thing about the show — you discover stuff as you're filming. We were able to integrate more of her in, but not as much you want because the story [was] already going. 'We got to use more Erica,' that was one of the first things we said in the writers' room."
Erica won't be the only Stranger Things character returning. And this is where SPOILERS come into play, so again, if you haven't finished Stranger Things 2, turn back now! You've been warned.
Late in Stranger Things 2, Eleven (Millie Bobby Brown) learns something shocking: Dr. Brenner (Matthew Modine), the evil scientist who experimented on Eleven (aka the man she calls Papa), might still be alive. In one of Stranger Things 2's most surprising (and, to be honest, worst) episodes, Eleven heads to Pittsburgh and meets Kali (Linnea Berthelsen), another girl with telekinetic powers who was also experimented on by Brenner. Eleven and Kali track down one of Brenner's former colleagues (Pruitt Taylor Vince), who claims that Brenner, thought to be killed in season 1, is still alive. Stranger Things 2 doesn't confirm whether or not the colleague is telling the truth about Brenner, but in a new interview with Collider, Stranger Things producer Shawn Levy confirms that Brenner is indeed alive. Levy also took the time to defend the episode which has definitely caught fans off guard:
"Whether or not people feel that episode was entirely successful, the Duffers want to take some swings, and they know that they're not gonna please everybody. But that feeling of the world getting a bit bigger especially coupled with the fact that it now seems clear that Brenner is alive, Brenner is out there."
In the episode in question, Eleven has a vision of Brenner taunting her, and Levy elaborated on that as well:
"I for one think that that one scene with Modine and Millie in Episode 7 is one of the juiciest scenes, and it kind of brought me back to how haunting Modine is in that Brenner role. So that's a major unanswered question, and also we've now confirmed that Eleven isn't the only one. There are other numbers."
We'll have to wait for Stranger Things 3 to see how both Erica and Brenner figure into the storyline. For now, Stranger Things 2 is streaming on Netflix.