Even IMAX Admits That 'Inhumans' Was A Bad Idea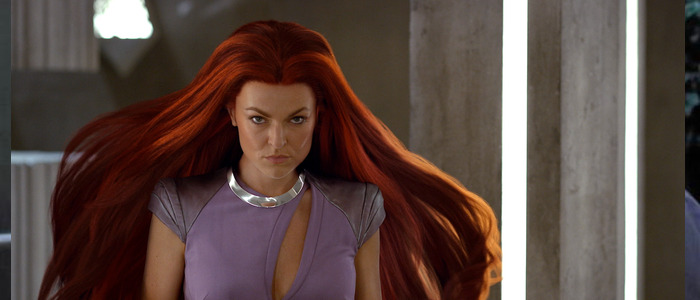 Inhumans, the Marvel series that almost no one seemed to be excited for, is currently airing on ABC. But before it debuted on the small screen, the show had a premiere in IMAX theaters. It didn't go so well. Audiences were just not inspired to flock to IMAX theaters to take in the first two episodes of Inhumans, and IMAX's CEO admits that this was probably a bad idea overall. Get the Inhumans IMAX details below.
Marvel properties are a proven commodity. The early tracking for Marvel's upcoming Thor: Ragnarok is already at a cool $100 million-plus. Yet that excitement apparently couldn't carry over into Inhumans. Marvel Studios originally planned Inhumans, about an isolated superhero community, into another film in the Marvel Cinematic Universe. But that didn't happen. Marvel pulled the film from their release date calendar in 2016, but Marvel Studios President Kevin Feige kept insisting a film would happen. That didn't happen. Instead, Marvel retooled the idea into a TV series.
Not content to let Inhumans exist solely on the small screen, a deal was struck to premiere the first two episodes of the show on the biggest screen possible: IMAX, with the theater projection company teaming with Marvel to produce the show. It wouldn't be the first time IMAX had played a TV show – Game of Thrones got the IMAX treatment in 2016. What worked for Game of Thrones surely would work for Marvel, right?
Wrong. Movie goers ignored Inhumans at IMAX theaters, and the screenings only brought in $2.8 million worldwide (per Box Office Mojo). Now, IMAX CEO Rich Gelfond is coming clean and admitting bringing Inhumans to IMAX probably wasn't the best idea. Gelfond told Deadline that IMAX will be "more conservative" with their TV screenings, and said that audiences are likely more interested in TV shows that emulate blockbuster movies for the IMAX format rather than lower budget pilots:
"Going forward, we intend to take a more conservative approach consistent with the Game of Thrones approach to capital investments and content. We will be more conservative when considering whether to invest our own capital; and if so, to what extent...Customers expected a production akin to a mega-budget blockbuster movie, rather than pilots for a television show...Moreover, the fact that this was Marvel IP set the bar at a level you wouldn't see from other pieces of content or IP because of the reputation and the high production value of Marvel movies."
Perhaps if the reviews for Inhumans had been better, more audiences would've given the IMAX screenings a chance. If you're still interested in the remaining episodes of Inhumans, the show airs Fridays at 9 on ABC.