'Lethal Weapon 5' Might Happen Because Nothing Really Matters Anymore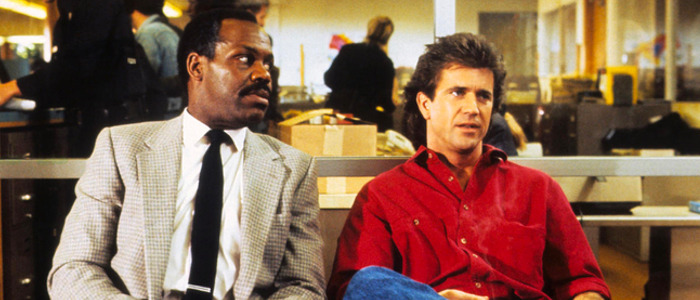 It's safe to say that the Lethal Weapon franchise has probably run its course by now, right? But Hollywood never gives up on a once-good thing. Today comes news that original Lethal Weapon team Mel Gibson, Danny Glover, and Richard Donner are working together to explore the possibility of Lethal Weapon 5, which will drag Gibson and Glover's cops back into the action yet again.
They're definitely too old for this s***, but Mel Gibson and Danny Glover might get together again for Lethal Weapon 5, and original Lethal Weapon director Richard Donner might be coming along with them. Deadline reports that Gibson, Glover and Donner are currently talking with Warner Brothers about a possible Lethal Weapon 5, with Lethal Weapon 4 screenwriter Channing Gibson set to write.
The Lethal Weapon films focused on the aging LAPD Detective Roger Murtaugh (Glover), who was days away from retirement when he was suddenly teamed-up with hot-head loose cannon (or "lethal weapon", if you will) Detective Martin Riggs (Mel Gibson). Banter, gunfights, and scenes involving exploding toilets followed. Also, Joe Pesci got added to the mix at one point.
Look, the Lethal Weapon franchise was fun, for a while. Gibson and Glover have great chemistry together,  the first film is still highly entertaining, and Lethal Weapon 2 has its moments. But by Lethal Weapon 3 it was clear the series had drastically run out of steam, and Lethal Weapon 4 was a big, bloated mess. So why would we even need a Lethal Weapon 5? On top of all that, it continues to be a bit strange how Hollywood seems willing to give Mel Gibson a free pass after his past scandals involving anti-semitic and racist remarks. He even got nominated for an Oscar last year.
As for the Lethal Weapon franchise, Lethal Weapon 4 did a pretty thorough job of closing the book on the franchise. I'm not even exaggerating, there was literally a scene in the end credits of the film where the cover on a photo album taking us through images throughout the entire series closed.  Just how this new Lethal Weapon film would play out is anyone's guess – are Murtaugh and Riggs retired, and then suddenly called back into action? Will the very large supporting cast, including Rene Russo, Joe Pesci, Chris Rock, and Darlene Love reprise their roles? Will Gary Busey return as a ghost? Why is this happening? These are all questions we may never know the answers to.