HBO Cancels 'Game Change' Follow-Up After Sexual Harassment Accusations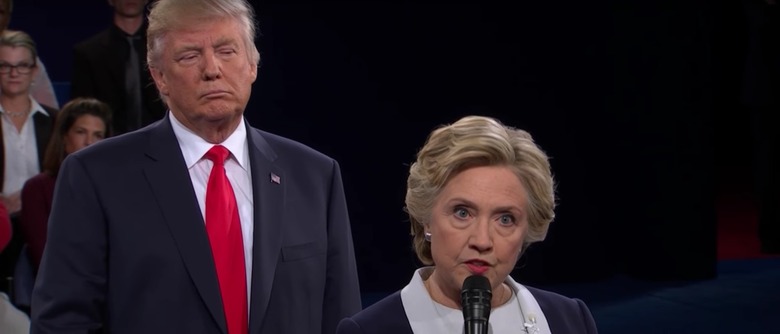 After years of Hollywood turning a blind eye to terrible behavior within its industry, it seems as if the Harvey Weinstein scandal is actually inspiring companies to take action and distance themselves from perpetrators of that behavior. Whether they're doing so cynically out of a sense of self-interest or out of a desire to actually do the right thing remains to be seen, but at least we're moving in the right direction.
The latest domino to fall is journalist/author Mark Halperin, who was accused of sexual harassment during his stint as ABC News' political director and was subsequently suspended from his current job after the accusations came to light. He was working on a Game Change sequel miniseries for HBO about the 2016 presidential election, and now HBO has announced that they're cancelling the series altogether.
Halperin and John Heilemann co-wrote Game Change, which was made into an award-winning HBO movie in 2012, and the duo were working on another book about the 2016 election that HBO was interested in adapting into a miniseries. But following a report from CNN in which five women spoke out against Halperin – revealing that he propositioned them for sex, grabbed one woman's breasts without consent, and pressed his erection on their bodies while clothed – HBO has officially dropped their development of the adaptation, and the book on which it was to be based has been cancelled by Penguin Press.
"HBO is no longer proceeding with the project tied to the untitled book co-authored by Mark Halperin and John Heilemann on the 2016 Presidential election," a network statement announced on Thursday, via The Hollywood Reporter. "HBO has no tolerance for sexual harassment within the company or its productions." Halperin admitted to pursuing relationships with women who worked under him, and that he was "going to take a step back from my day-to-day work while I properly deal with this situation."
Game Change director Jay Roach was lined up to return to direct this follow-up, and Tom Hanks and Gary Goetzman of Playtone Productions were set to return as producers. While it's unfortunate for them that this project fell apart, I'm glad to see that people are finally starting to show some accountability for their despicable behavior. Stuff like this has been allowed to happen for too long, and we seem to be at a cultural tipping point where we're collectively announcing that we're not going to take it anymore.
As for the miniseries itself: good riddance. I'm not even close to being ready to watch people try to mine entertainment from the horror show that's going on in our political realm right now. But remember, this isn't the only planned miniseries about the 2016 election, so those who disagree with me might not have to wait long to see someone else's take on it.