Sequel Bits: 'Trick 'R Treat 2', 'Triplets,' '48 Meters Down', 'Jurassic World: Fallen Kingdom'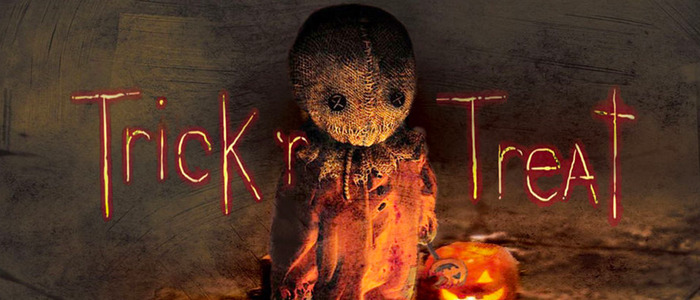 In this edition of Sequel Bits:
Michael Dougherty wants Trick 'r Treat 2 to be his next movie
Dan Aykroyd wouldn't say no to a Ghostbusters TV show
Arnold Schwarzenegger expects Twins sequel Triplets to shoot next year
47 Meters Down sequel will swim into theaters 2019
Jurassic World: Fallen Kingdom Lego sets reveal new details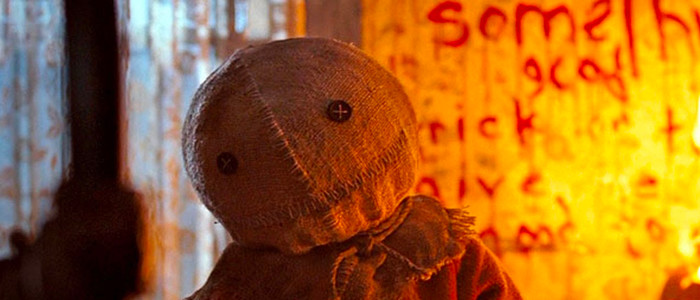 It's almost Halloween, and Michael Dougherty, who helmed the Halloween-themed horror anthology Trick 'r Treat, just dropped some news into the metaphorical plastic pumpkin buckets of genre fans. In a new interview with Mick Garris on the podcast Post Mortem (via Dread Central), Dougherty revealed that after he gets done with Godzilla: King of the Monsters, he hopes to direct the sequel to his cult horror hit:
"My hope is that once Godzilla has been put to rest that I can dive back into [Trick 'r Treat 2]...I would love to finish writing it in post-production [of Godzilla] and then I'd love to make it my next project."
The first Trick 'r Treat, which sat on shelves for years before finally getting a release and garnering a devoted cult following, told several loosely interconnected stories all set on Halloween night, and it's presumed the sequel will do the same.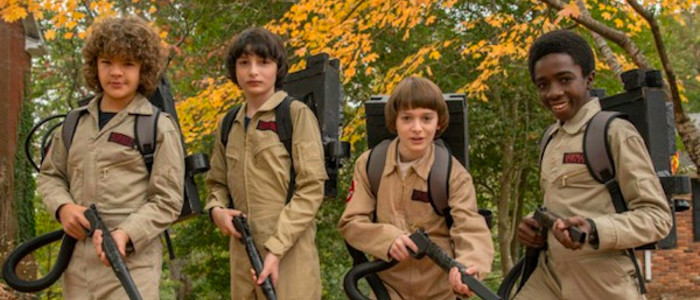 Will we ever get more Ghostbusters? After the recent reboot underperformed at the box office (which is a shame, because it's good, gosh darn it!), the future of everyone's favorite ghost-busting jokesters seemed in doubt. But original Ghostbuster and expensive Vodka salesman Dan Aykroyd says there's always a chance for more bustin'. Reebok is partnering with Ghostbusters and Stranger Things for a new promotional sneaker (what an exciting time to be alive!), and at the event launch the other day, CinemaBlend asked Aykroyd if there was a chance for a Stranger Things-style Ghostbusters series on Netflix. Here's Aykroyd's response:
"Yes. Absolutely. Sure. Sure. I can see several possibilities there. You know? Take a cue from these guys in Stranger Things and maybe have the Ghostbusters in high school or something."
Of course, this simply boils down to Aykroyd saying he'd really like it if there was a live-action Ghostbusters series on Netflix, but that doesn't mean it's happening any time soon.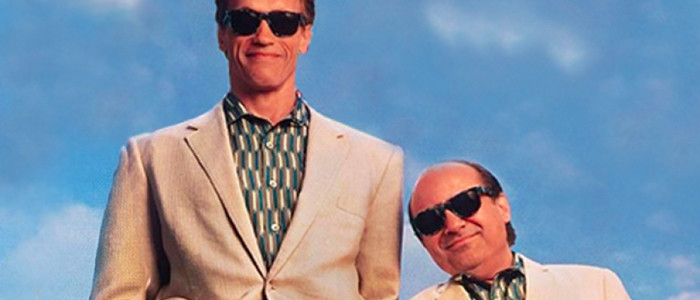 Ever since the 1988 comedy Twins hit theaters, fans have been clamoring for a sequel. The original found Arnold Schwarzenegger and Danny DeVito playing long-lost twins (see, the joke is they look nothing alike, folks), created through a genetic experiment. Laughter was had by all. The original plan for a Twins sequel, called Triplets, would have Schwarzenegger and DeVito learning they have yet another brother, played by Eddie Murphy. While it may be safe to assume this sequel will never get off the ground at this point, Schwarzenegger insists it's happening. Per Flickering Myth:
"I had a conversation yesterday with my agent and he said that the script will be finished in 14 days. Ivan Reitman is extremely happy with what he's seen so far, he just wants to make a few tweaks, so that's music to my ears. I think sometime beginning of next year we can shoot the film. Everyone is happy to do this movie."
We'll find out if Triplets really sees the light of day in 2018.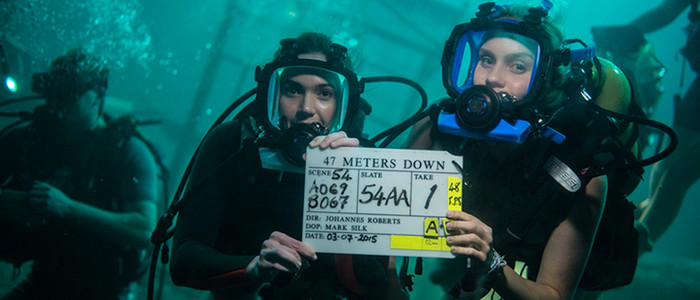 The sharksplotation film 47 Meters Down, which had Mandy Moore facing off against some sharks, is getting a sequel! For some reason! The sequel has adopted the brilliant title of 48 Meters Down, and the flick now has a release date. Per Screen Rant, 48 Meters Down will take a bite out of theater goers on June 28, 2019. The sequel will shift the shark-based-action from Mexico to Brazil, where a new group of female friends sets out to explore a set of underwater ruins. Unfortunately for them, the ruins are inhabited by sharks. 47 Meters Down director Johannes Roberts will return to helm the sequel.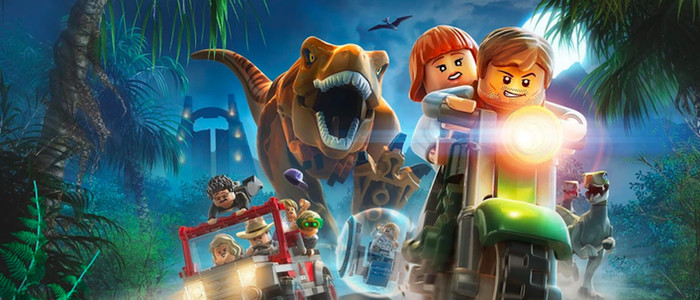 We don't have many details about the impending Jurassic sequel Jurassic World: Fallen Kingdom, but some new LEGO sets might have just let the raptor out of the bag. Per Heroic Hollywood, these sets reveal several dinosaurs that are likely to make a return and make the lives of Chris Pratt and Bryce Dallas Howard extra uncomfortable.
LEGO Set # 75926:
A set containing a blue-grey 4×4 vehicle with a Pteranodon. There is one minifig in the set.
Priced 24.99 EUR
LEGO Set # 75927:
Looks like the Jurassic World Raptor escape. The difference is that the set looks more like a residence instead of a cage. The walls are high and there's some kind of stage on which a minifig can stand. Looks like it only contains one raptor and two minifigs in the set.
Priced 39.99 EUR
LEGO Set # 75928:
A set with a helicopter, which, from what we can take from the picture, can capture a dinosaur from the air. The dino most likely being a raptor. Also a small vehice is included, probably a quad. Number of minifigs unknown.
Priced 59.99 EUR
LEGO Set # 75929:
This is a more expensive set, containing a big transport truck, like seen in 75917 Raptor Rampage, a gyrosphere, a tower with grapple hook and a T-Rex. The number of minifigs is uncertain, but it looks to be 4.
Priced 79.99 EUR
No word on when, if ever, we'll get the Jeff Goldblum LEGO set, where you can build a live-sized Jeff Goldblum out of LEGOs.