'Stranger Things' Easter Egg Takes Netflix And Spotify To The Upside Down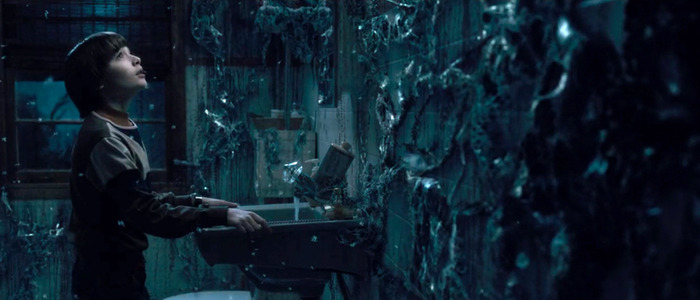 You may not have heard this, but Stranger Things is back for season 2 this week! Netflix's hit nostalgia-tinged series that's like a cross between Steven Spielberg and Stephen King is about to take viewers back to the strange town of Hawkins, and the excitement-level has reached a fever-pitch. To better get fans into the Stranger mood, Netflix has hidden a neat little Stranger Things Easter Egg on the show's page.
In season 1 of Netflix's Stranger Things, secret scientific testing in the town of Hawkins, Indiana, accidentally opened a door into another dimension. Dubbed "The Upside Down" by the young heroes of the show, this alternate dimension is a dark, creepy inverse of our own world, filled with all sorts of scrabbling, nasty monsters who do terrible things, like abducting kids and murdering girls named Barb.
Stranger Things 2, as the second season is being called, will likely take us back into the Upside Down and introduce us to brand new threats that lurk within. We still have to wait until Friday to get our first glimpse of the new season, but in the meantime, Netflix has hidden a cool little Easter Egg on the Stranger Things page that turns your Netflix queue into your own personal upside down. To access the Netflix Upside Down, you simply hop onto the Stranger Things Netflix entry and look for a weird red light in the corner of the screen. To better guide you on your journey, I've taken a screen shot.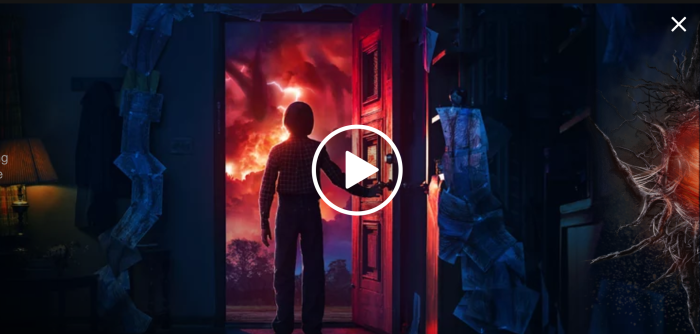 See that red light with the weird roots around it in the righthand corner? Hover over that and give it a click, and then get ready for things to get stranger (cue the spooky synth music). Your Netflix will immediately flip upside down and give you a weird, unresponsive version of your queue, which you can see below.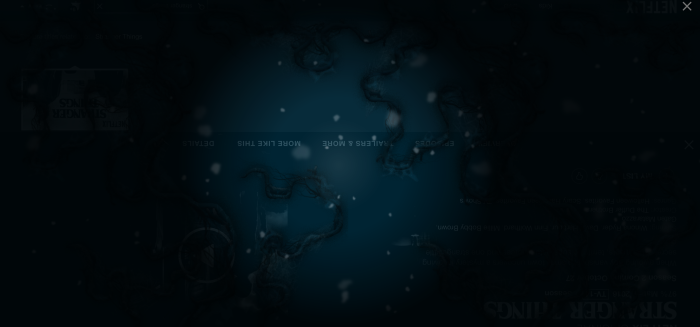 If you're wondering what else this Upside Down version of Netflix does, well, that's about it. Sadly, there's no real way to navigate through the Netflix Upside Down and perhaps find a much better horror movie selection than they have now (seriously, Netflix, improve your damn horror section). Instead, you can navigate around in the dark, get the creeps, then click the X in the corner and get the hell out of there. If only people trapped in the Upside Down on the show had it so easy.
Netflix isn't the only place with its own Upside Down. According to The Verge, Spotify is also getting in on this Upside Down action. If you bring up the Stranger Things soundtrack for either season 1 or 2 and let it play, your screen will suddenly look as if it's been taken over by that alternate dimension, as you can see in the image below.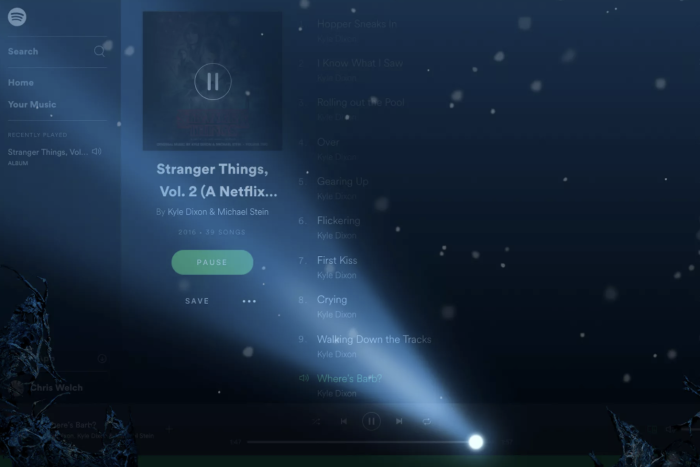 Stranger Things 2 drops onto Netflix tomorrow, October 27, 2017.