Star Wars Bits: Rian Johnson And Mark Hamill Troll Fans, Porgs Sing John Williams, And More Silly Snoke Theories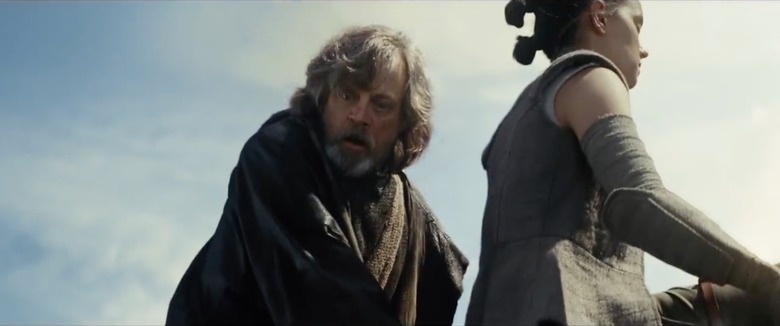 In this edition of Star Wars Bits:
Rian Johnson visits Star Wars Land and trolls Star Wars fans
Luke turns to the Dark Side...or does he?
A quick history of Mark Hamill messing with his fans.
An outlandish Star Wars Rebels fan theory
The Porgs sing the Star Wars theme music.
And much more!
Star Wars: The Last Jedi director Rian Johnson headed out to the under-construction Star Wars: Galaxy's Edge land at Disneyland and posted a very happy selfie whilst there. The much anticipated theme park will be opening in 2019 and will cover 14 acres, which is exactly 5.95038e-29 square parsecs, so you'll definitely be able to traverse it without the Millennium Falcon. Though the park will have a ride in which you fly the legendary freighter, so if you really need her, she'll be there!
Johnson was also busy engaging in his new favorite hobby: trolling Star Wars fans. He's been giving us untold amounts of entertainment with his sassy tweets of late and this week was no different, when he responded to a fan query about Luke's robot hand with a quick quip about how it was an interesting story he definitely wouldn't be telling.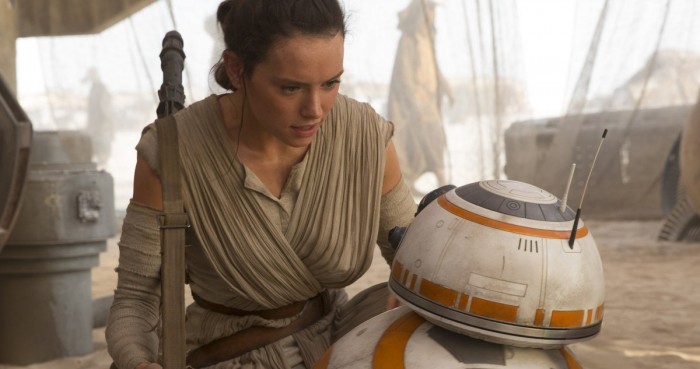 Daisy Ridley opened up about to Vogue this week about the responsibility of carrying the future of the Jedi on her shoulders. The intimate cover interview saw Ridley talk about her experience with J.J. Abrams, which saw him explain to her that to many the Jedi was a religion and a way of life. She also recounted the now infamous moment when Abrams told her that her acting was wooden and if fans couldn't relate to her the whole franchise would fail. Talk about pressure!
Who doesn't love Porgs? The cute cuddly puffin like creatures who live alongside cranky old man Luke on Ahch-To, protecting the Jedi Temple and possibly preparing to save the galaxy? Well okay...just like their cuddly forbearers the Ewoks, not everyone adores the Porgs. But for those of us who do, or to annoy those misguided souls who don't, feast your eyes and ears upon this video of the iconic John Williams Star Wars theme recreated using only Porg cries.

For those of you who cannot wait to get your hands on some very cool, probably collectable, definitely disposable Star Wars merch, Cinemark has you covered with these special edition The Last Jedi 3D glasses! As featured on Star Wars Underworld, you can pick from four fun and outrageous designs based on the radical red Praetorian Guard, hot boi Poe Dameron, secretly evil droid R2-D2, and the brand new Executioner Stormtrooper.
Heroic Hollywood reported that the gorgeous new Star Wars: The Last Jedi trailer hit an incredible 120 Million views in 24 hours after premiering on Monday night football. Focused heavily on the duality of the Force and the parallels between Rey and Kylo, the trailer was a tour de force and sparked numerous debate about the paths each of our protagonists would take.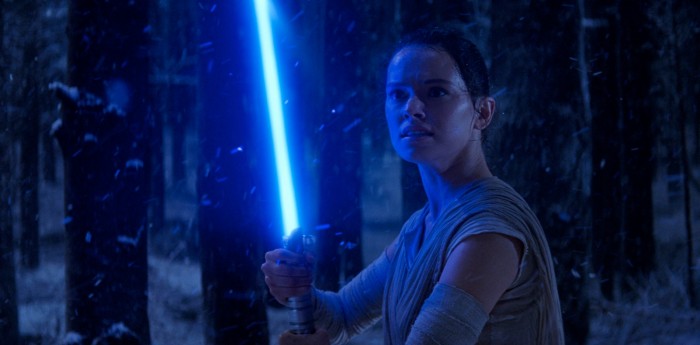 In another tidbit from her recent stint on the cover of Vogue, Daisy Ridely revealed that using a lightsaber is just as tough as it looks ""They're really heavy. Three, four, five kilos? And the weight's very unevenly distributed," the Last Jedi star told the fashion periodical. To be honest, it still blows our minds that they're talking about Star Wars in Vouge. So shout out to Daisy Ridley for bringing Lightsaber talk to the high fashion crowd.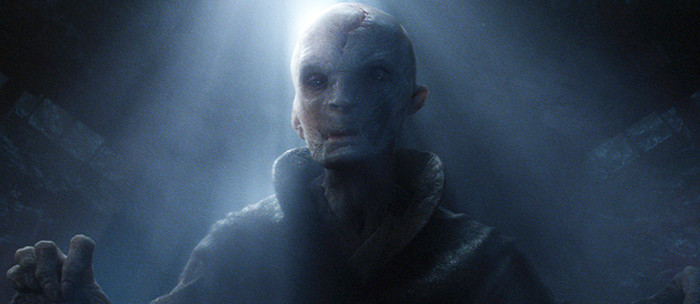 Andy Serkis and Rian Johnson teamed up to stoke more fan theory flames – Serkis recently said that he "absolutely" knows Snoke's backstory (via Inverse.) Snoke has arguably been one of the most debated characters in SW canon, with theories floating around that he's everyone from Mace Windu, to Tarkin to Darth Vader himself. Whatever these two have up their sleeves, it's unlikely to be revealed anytime soon. As for us, we're pretty sure Snoke is actually Wicket, shaved and stretched by the force to well over six feet.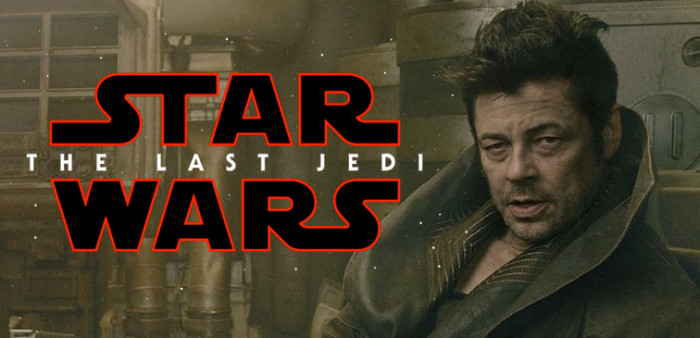 Since Disney took over Lucasfilm and the Star Wars franchise, they've been delighting and frustrating fans everywhere with a selection of comic book tales. With a roster of incredible creators, the books are often truly fantastic and sometimes hint at what's to come in the saga. According to Comic Book Resources, the newest character to get this treatment will be Benicio Del Toro's mysterious DJ. Here's the official description, which includes the talent involved:
"When STAR WARS: THE LAST JEDI takes theaters in FORCE (get it?) this December, Star Wars fans will get a peek into some new dark corners of the Galaxy Far Away... and out of one of those corners scuttles DJ, the mysterious character played by Benecio Del Toro! Who is this mystery man, and what put him in the path of our Resistance heroes? Join Ben Acker & Ben Blacker (Star Wars Join the Resistance, Star Wars: The Last Jedi – The Storms of Crait) and Kev Walker (Star Wars: Doctor Aphra, Darkhawk) as they reveal a day in DJ's life just before his appearance in the film!"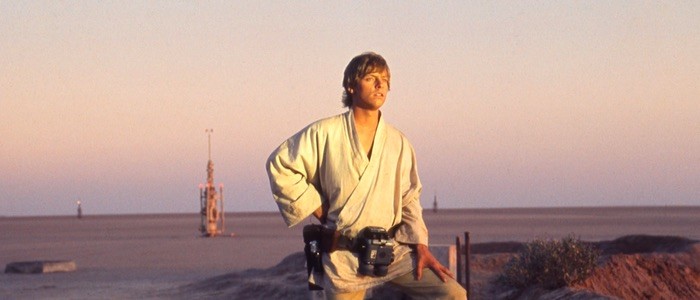 Filming has been giving Mark Hamill serious flashbacks, and he was reminiscing about Star Wars shoots this week. In a recent interview with JOE, he talked about how making both The Last Jedi and A New Hope transported him to other worlds:
I remember, I had this feeling that rushed over me when I was at the top of Skellig Michael [Island], because the first thing we did on the original Star Wars, before Carrie [Fisher] came over or Harrison [Ford] came over. I went with Sir Alec [Guinness] and Anthony [Daniels] and Kenny Baker — the two droids — and we went and we did the desert scenes in Tunisia. We were out on the salt flats, which was 360 degrees of horizon, because it was built over- nothing grows there, because there was salt water underneath, and in between shots if I turned away and had the crew to my back, you could look out and in this unearthly terrain and the robots by your side and the floating car and the stand, and you're in this outfit... It was very easy to just be transported and really feel like you were in a galaxy far, far away. It was just — y'know, I got the chills. And I never had that feeling again, until — not in Empire, when we went to Norway, it was brutally cold, but snow is snow, I've seen it before. In Jedi, we went to the Redwood forest [of northern California], and again, gorgeous, but again, it was something that I was familiar with. Skellig, you're up at the top, and I didn't expect this to happen but I was sort of off to myself, and it was just at sunset, and there was the craggy rocks coming up, and I had that same feeling: 'Oh my gosh, this is like being in another world.'
NEWS FLASH for all you "Villains Looming at the Back of Posters" theorists: Luke was ALWAYS the villain! (from a certain point of view) 😲 pic.twitter.com/4FzxDbFd4V

— Mark Hamill (@MarkHamill) October 17, 2017
Hamill has also been further-cementing his place as a fan favorite by sharing popular memes painting Luke as the villain of the original trilogy. Comic Book Movie noted that Hamill was sharing these in response to an ever-growing fan theory that Luke is in fact the big bad in The Last Jedi. Which really isn't a stretch of the imagination for any fan who ever got tired of the whiny boy turned rebel terrorist. Including, it seems, Hamill himself. Ha.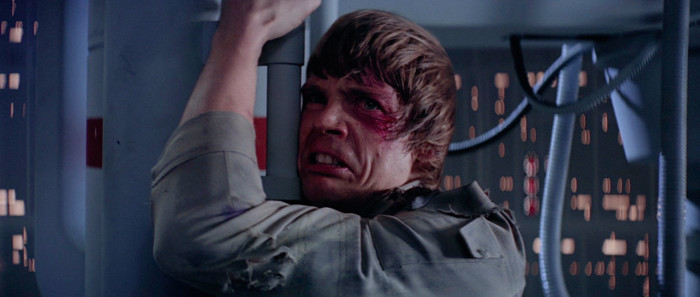 Speaking of Hamill's penchant for trolling, The Hollywood Reporter put together a great round-up of some of the trickster's most recent online pranks. One of our favorites was definitely his horrified tweet about The Last Jedi's screenplay being accidentally printed as a novelization.
This gorgeous bit of Gif work from Star Wars Stuff gave us some fantastic parallels between The Empire Strikes Back and the Last Jedi trailer. This fits heavily into Johnson's model, as the first teaser mirrored the Force Awakens trailer. We love a director who can make something fresh and new whilst still paying homage to the classics, so we can't wait until December 15, when we can see just what Johnson has in store for us.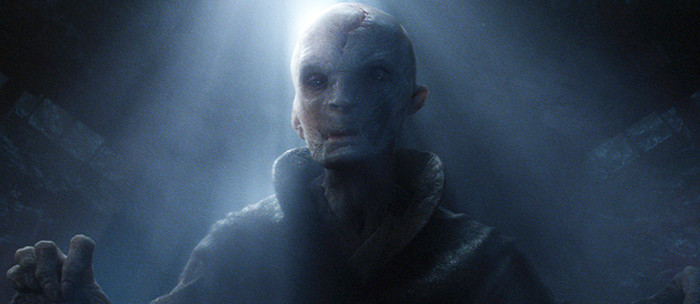 It's good to know Andy Serkis is bothered about the important things in life, like whether or not we should eat Porgs. Obvz the answer is NO! They're cute, they're cuddly and let's be real, their feathers would probably get stuck in your teeth. Speaking with ET, Serkis said: "I think that, you know, we should try and resist eating porgs. I really do. I think, you know, they too should have a place on the planet, or the universe. I think let's all try and not eat porgs." *SPOILER ALERT* Snoke will not be eating any delicious Porgs!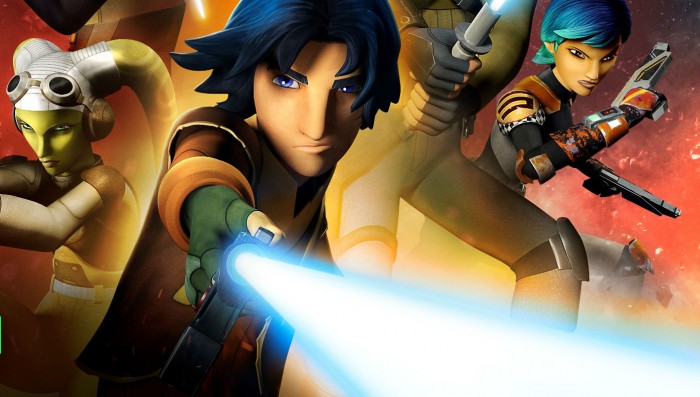 For our last bit this week, we're looking at an outrageous fan theory connecting Star Wars Rebels to the potential identity of everyone's favorite enigma: Snoke. Yep, that old holographic horror is back once again and this time fans think that he might be Ezra from the beloved Star Wars animated series. Comic Book reports that Rebels creator Dave Filoni has responded in the negative, but was definitely loving the speculation: "I try and beat around the bush. I like reading the fan theories, and when I read them, I think, 'Well, there's no possible reason that that can't be true, it's just not true.'"