'Coming To America' Restaurant McDowell's Is Coming To Hollywood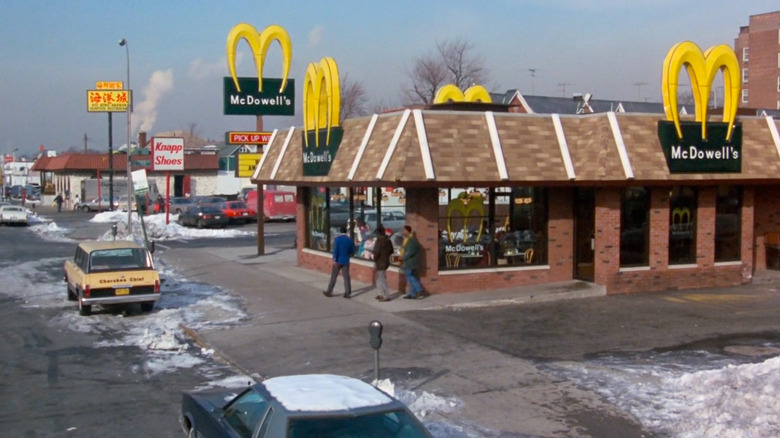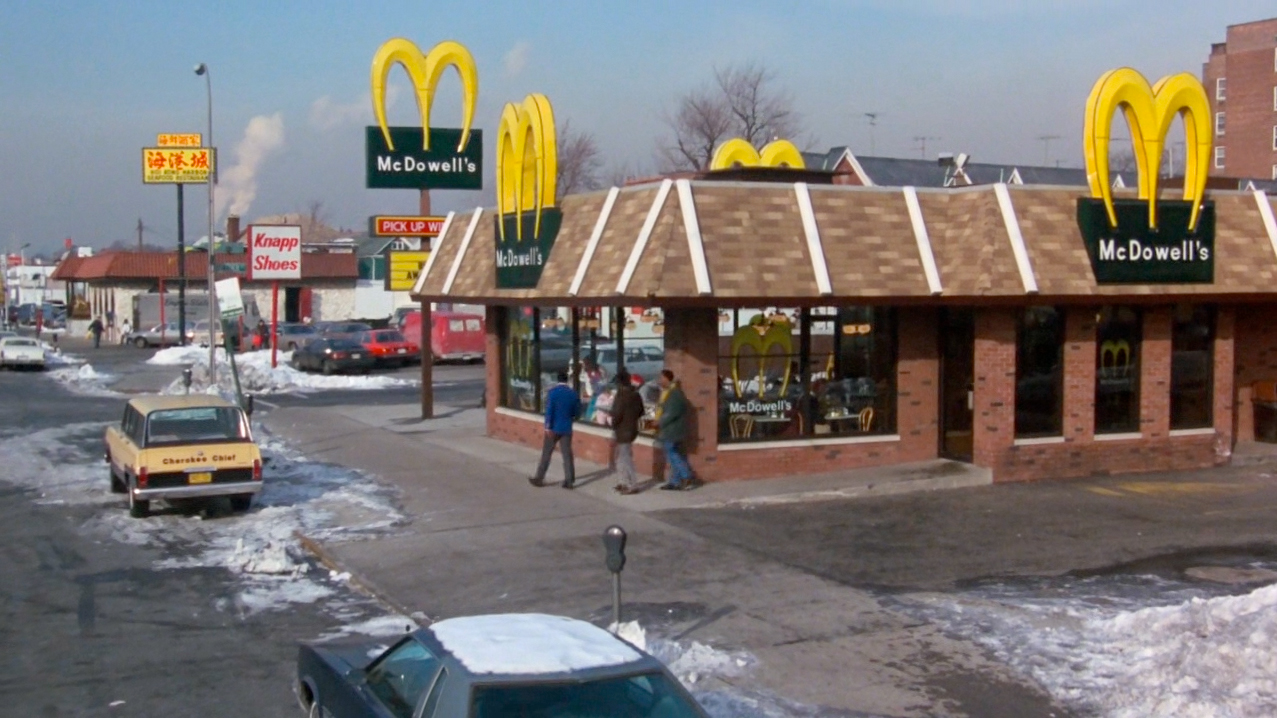 Fans of the 1988 Eddie Murphy comedy Coming to America probably already know that a sequel is in the works, but while you wait for that to come to fruition, here's a cool way to step into the world of the movie. McDowell's, the fictional restaurant that serves as a key location in the film, is taking over a local Hollywood restaurant for a Coming to America-themed pop-up early next week, just in time for Halloween. Read all about it below.
According to Eater, the Fat Sal's Deli in Hollywood located at 1300 N. Highland Avenue will be transforming into McDowell's on Monday, October 30 and Tuesday, October 31, 2017 from 11am to 3pm. The interior and exterior of the current restaurant are supposed to be revamped to look like the one from the movie, which is obviously a riff on the fast food joint McDonald's. But McDowell's is different: while McDonald's has the Golden Arches, McDowell's has the Golden Arcs. And forget about the Big Mac – McDowell's Big Mick is where it's at. I've always thought sesame seeds on buns were superfluous anyway. Here are a couple of clips from the film that take place inside McDowell's:
This isn't the first time a McDowell's pop-up has come to America. Back on Halloween in 2015, a restaurant in Chicago called The Wiener's Circle that's famous for its employees cursing at customers got the McDowell's treatment. It's unclear whether the same people are putting this pop-up together, or if the upcoming event was simply inspired by the Chicago pop-up. Either way, Fat Sal's has a bit of a connection to the entertainment business already: it was co-founded by actor Jerry Ferrara, who played Turtle on HBO's Entourage. Yes, really. That association may be a bit much for you, but I assure you, their sandwiches are delicious and very much worth seeking out if you're ever in the area.
Fingers crossed Ferrara himself slips into the plaid uniform of a McDowell's employee and fully commits to the bit, just like the workers did in Chicago in 2015.
Any of our Los Angeles readers planning on dropping in and checking this out? Come on back here and let us know how it goes in the comments. Let's just hope Samuel L. Jackson doesn't stop by, because that didn't exactly work out all that well last time: