'Michael Jackson's Halloween' Trailer: This CBS Special Looks Like A CD-ROM Game From The '90s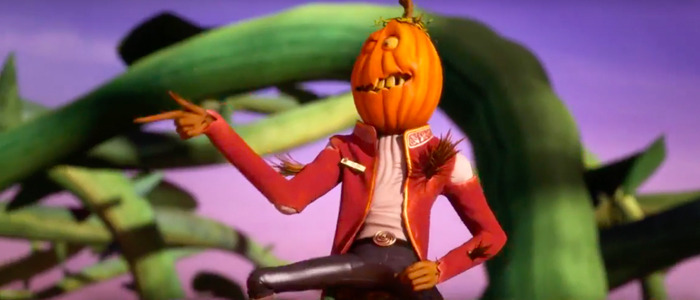 Some of you might associate the late Michael Jackson with the Halloween season thanks to the King of Pop's legendary music video for "Thriller," which was famously directed by John Landis and featured not only some memorable choreography, but excellent makeup effects. But a new CBS special called Michael Jackson's Halloween could make you rethink that association. A trailer for the special has come online, and strap in, because you're not going to believe that a major television network is going to broadcast this for millions of people.
Michael Jackson's Halloween trailer
If any of you are old enough to remember playing CD-ROM video games in the 1990s, the quality of these graphics should look awfully familiar. I realize that CBS's entire business model is geared toward hitting the broadest possible audience at all times and that often means dumbing down their content, but that shouldn't mean producing something in 2017 that looks like it may have been on the cutting edge twenty years ago.
Putting the visual aesthetic aside for a second...what the hell even is this? Why is Michael Jackson, who died eight years ago, the star of an animated Halloween special in 2017? I know NBC is working on a David S. Pumpkins animated special, but that one actually makes sense: it's capitalizing on a recent phenomenon. This just seems supremely bizarre. And the use of the word "millennials" in the official synopsis, which you can read below, makes it seem painfully uncool, as if the whole concept is the result of some sort of algorithm instead of a story a person is passionate about telling.
Millennials Vincent (Lucas Till) and Victoria (Kiersey Clemons) meet "accidentally" on Halloween night and find themselves, along with Ichabod the dog, at a mysterious hotel located at 777 Jackson Street called This Place Hotel. Once inside, Vincent and Victoria are sent on an unexpected, magical adventure of personal discovery, culminating in a spectacular dance finale featuring an animated Michael Jackson.
It's worth noting that aside from "Thriller," Jackson tapped into the spooky vibe of Halloween with his video for Michael Jackson's Ghosts, a 1996 short film that was co-written by Stephen King and Mick Garris and directed by makeup legend Stan Winston. Jackson plays five roles in the short – see if you can pick out all of them.
Michael Jackson's Halloween stars Christine Baranski, Alan Cumming, Brad Garrett, George Eads, Lucas Till, Kiersey Clemons, Lucy Liu, and Jim Parsons. If you prefer your entertainment to lean more toward "baffling" than "scary" during this holiday season, the new special premieres on CBS on October 27, 2017.