Steven Soderbergh Shares A 1984 Rejection Letter From Lucasfilm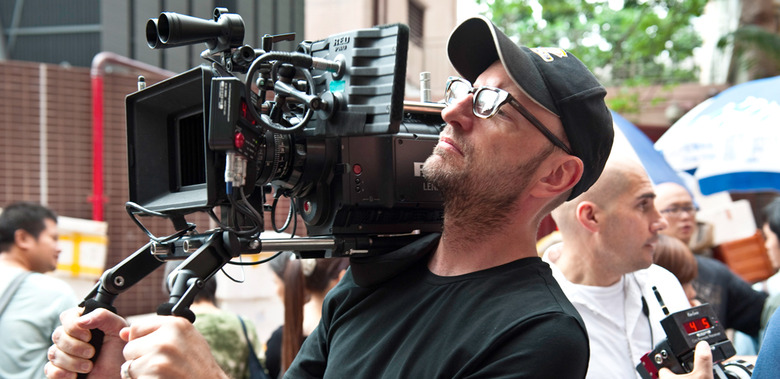 If you're struggling with job rejection after job rejection in your 20s, don't worry. Rome wasn't built in a day, nor was Steven Soderbergh an indie darling director immediately after he joined the film industry. It took work, and rejection by one of the top movie studios of the day.
In April 1984, Soderbergh was an aspiring 21-year-old filmmaker scraping by as a game show scorer and a freelance film editor. But in an effort to break into Hollywood, he decided to send a demo reel of short films shot on Super 8mm to Lucasfilm. They rejected him. And Soderbergh still has the letter.
Soderbergh, the director of Ocean's Eleven, Logan Lucky, and sex, lies, and videotape, doesn't seem like the kind of filmmaker who would gravitate toward the studio behind Star Wars, but just like every 20-something in the film business, he was likely a huge nerd for the sci-fi series.
So Soderbergh sent his demo reel of films that he had worked on since high school to Lucasfilm. But shortly after, he received a rejection letter with his tapes returned to him. Soderbergh posted a photo of the rejection letter he received in 1984 on his secret Twitter account (if you're wondering why the avatar is of Soderbergh in a cowboy hat and why there's no check mark), along with a caption, "It just made me STRONGER."
It just made me STRONGER.... pic.twitter.com/rCE90NuAXL

— Bitchuation (@Bitchuation) October 17, 2017
The letter reads:
"Because of the increasing number of stories and ideas received each day, it has become impossible for our small staff to review each idea on its own merit. Accordingly, Lucasfilm has reluctantly adopted a policy of returning all materials to the sender without examination. Please know our returning your tape is in no way a reflection upon its merits."
Soderbergh didn't take long to bemoan the rejection. A year after he received the letter, he got his real big break directing the concert film 9012Live: The Solos, and four years later, he made a splash at the Cannes Film Festival with sex, lies, and videotape. Soderbergh went on to win the Palme D'Or and an Oscar nomination for the visionary indie film, and the rest his history. Soderbergh is now an Oscar-winning director (for Traffic), and he got his Star Wars connection after all: The Force Awakens' Adam Driver starred in his recent return to feature filmmaking, Logan Lucky. And if you count co-star Daniel Craig's Stormtrooper cameo, that makes two Star Wars connections.