Sequel Bits: 'Suicide Squad 2', 'It: Chapter Two', 'Avatar 2', And More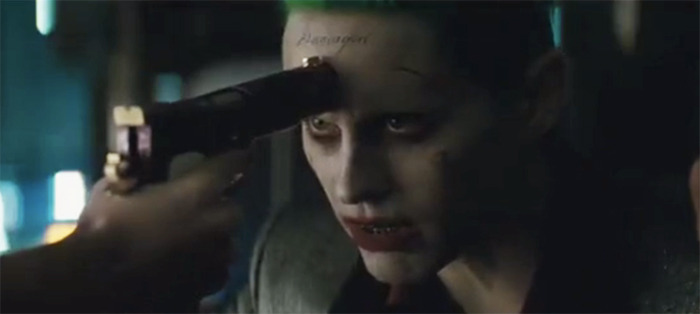 In this edition of Sequel Bits:
Jared Leto talks more about Tron 3 and whether he'll appear in Suicide Squad 2
Pennywise actor Bill Skarsgard explains his desires for It: Chapter Two
Blade Runner 2049's director talks about the film's marketing campaign
Watch the kids from the Avatar sequels hang out at Pandora – The World of Avatar in Disney's Animal Kingdom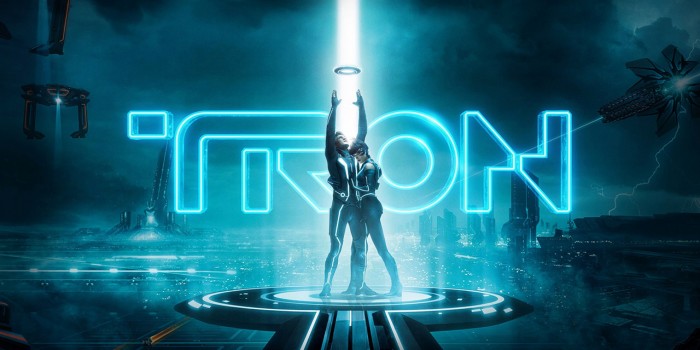 The always-divisive Jared Leto recently teased his involvement in a new Tron movie, but the actor recently spoke with Collider and confirmed that the project is in the early stages:
"It was a huge movie for me as well and I do think there's so much potential in that world, there so much left to be said. I'm absolutely game to try to help in any way that I can bring that to life...It's something that we're in discussions about and very much looking forward to bringing to reality. It's very early days though."
Will it be a direct sequel to Tron: Legacy, or a whole new reboot? Will Jeff Bridges be involved? Is it really a Tron movie without Bridges? Hopefully some of these questions will be answered soon.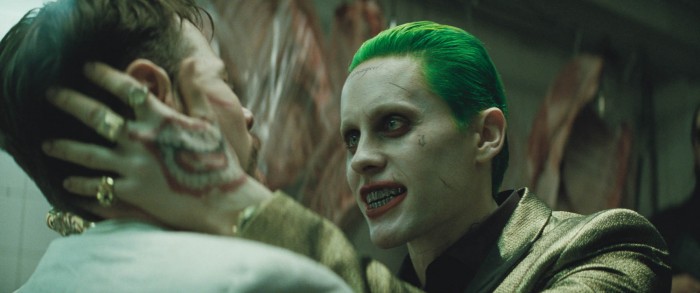 In that same interview, Leto was asked if he'd be reprising his role as The Joker in Suicide Squad 2, which recently found a director in Gavin O'Connor (Warrior, Jane Got a Gun). The actor responded:
"A lot of moving parts, we'll see what happens. I think Gavin is incredibly talented, he seems to be the perfect director for Suicide Squad 2. I think he's a really gifted filmmaker and I really love his work."
Sort of a typical non-answer there, but with all of the confusion about the myriad of Joker projects in the works at Warner Bros., it'll be nice when someone actually goes on the record to clarify exactly what's coming down the pipeline over there.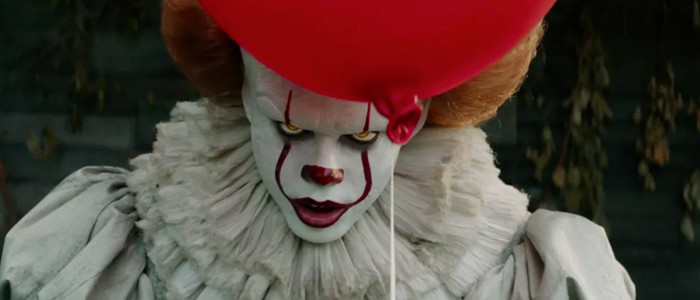 The film adaptation of Stephen King's It was a full-fledged phenomenon this year, and it left us wanting to see the sequel immediately. In an interview with IGN at New York Comic Con, Bill Skarsgard – who plays the terrifying Pennywise the Dancing Clown – explained how he wants the second movie to go deeper into Pennywise's mind:
"The first movie worked so well at what it is trying to do, I think, and ultimately that is the kids' story, and you follow these kids and you sort of fall in love with these kids," he said. "And the second one will be the adult story. And I think the right way to do it is to make that movie actively different. ... I think there might be worth exploring sort of the psychological aspects of horror, but also maybe the sort of cosmological existence of this being. What is he, and where does he come from?
And, you know, it's hardly answered in the novel, either. I mean, it's very abstract. And I kind of like that. It could be almost a sort of surrealistic sort of psychedelic trip if you go into the mind of Pennywise. And if you've read the novel you know that they do actually go into his mind. Or they go into this transdimensional place, and they sort of beat him in this place. Which might be interesting, what that place would be, and what would it look like. There's opportunities, I think, and I'm excited for it."
That definitely aligns with what we've heard about the direction the sequel will go, so I'm stoked to see what director Andy Muschietti has in store for audiences when that It: Chapter Two.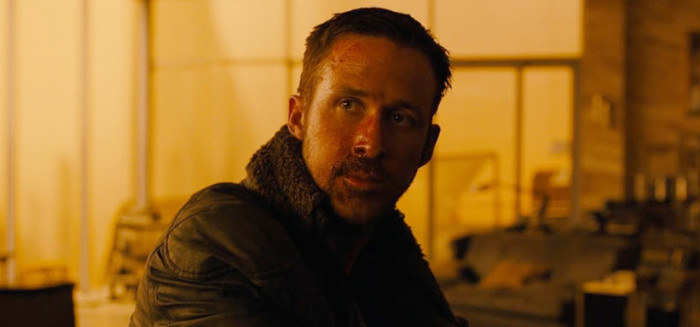 We've written a lot about the secrecy in the Blade Runner 2049 marketing campaign, and director Denis Villenueve spoke with Vulture about that (among many other things):
"As a filmmaker, I'm not arrogant. People put a lot of money in the movie to allow me to make something like Blade Runner. They trusted me, and they gave me a lot of freedom, and they are friends. So of course I want the movie to be a success at the end of the day...[but] as a cinephile, one of my best experiences was when I was on a film festival jury. I had to watch 20 movies without knowing anything about them. You don't know the genre, you don't know the country, you don't know the story. You don't know if you're about to look at a comedy or a horror movie! I'm relieved to be able to talk about [this] movie — I spent a year talking around the pink elephant in the room. But people want to know too many things before. They should read about the movie after they see it, not before."
For much more about spoilers and spoiler culture in general, be sure to subscribe to /Film Daily and listen to some of our recent podcast episodes that dive deep into those topics.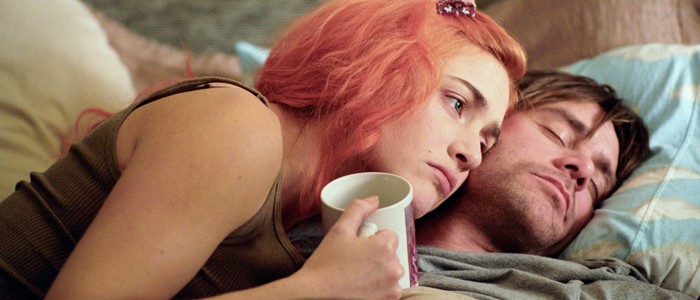 Eternal Sunshine of the Spotless Mind is high on the list of the /Film staff's collective all-time favorite movies, so my heart skipped a beat when I read that Kate Winslet say that she wants to reprise the role of Clementine in a new movie. It's just a pipe dream for now, but Winslet is one of the best actresses of her generation; maybe if she pushes hard enough, she can will this project into existence and reunite with Charlie Kaufman and Michel Gondry for a follow-up. Here's what she said at the New York Film Festival (via Indiewire):
"Actually, she's one I'd love to play again because it was just so much fun. And the possibilities for the hair colors were just endless. Wouldn't you like to see Clementine as a 42-year-old woman? I'd love to know what happened to her. I love the idea that she just let herself get really fat and just totally let go of her hangups about her body and just indulged in everything that made her feel happy. And more hair colors and more crazy clothes! I just think that could've been fun."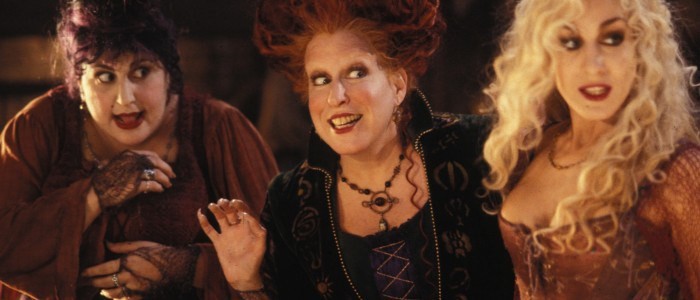 We recently wrote about how a Hocus Pocus remake is coming to the Disney Channel without the original cast. But the first movie's director, Kenny Ortega, recently told ET that he also wants to see a sequel with Bette Midler, Sarah Jessica Parker, and Kathy Najimy reprising their witchy roles:
"More power to 'em! I would like to see a sequel, and I think that the fans would like to see a sequel. I think it would be much more fun to bring the ladies back. They're all still vital and in their prime and capable of doing so much that it would be great to see Bette and Kathy and Sarah come back together to do another movie and I think they would like to."
Not long ago, we wrote about the kid characters that will appear in James Cameron's Avatar sequels. Since most of the movie is created using CG, it was important for producer Jon Landau to make sure the kids went to the newly-open Pandora theme park at Disney World to experience the tactile feeling of being on that world instead of just having to imagine it while wearing a performance capture suit.