Guillermo Del Toro Is Making A Michael Mann Documentary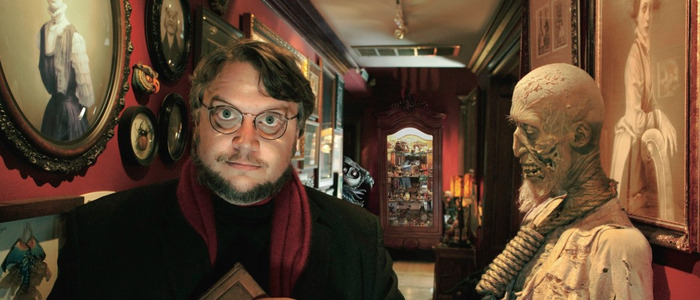 Today in news that will make the denizens of Film Twitter lose their collective minds, acclaimed filmmaker Guillermo del Toro is apparently making a documentary about acclaimed filmmaker Michael Mann. That's a whole lot of acclaim to go around. Details are slim at the moment, but just the knowledge that a director like del Toro is making a doc about a director like Mann is pretty darn exciting. Get the info on the Guillermo del Toro Michael Mann documentary below.
Guillermo del Toro, the filmmaker behind such films as Pan's Labyrinth, Pacific Rim, Hellboy and Crimson Peak, tends to dabble in the world of the fantastical. In sharp contrast there's Michael Mann, the director behind gritty crime dramas like Thief, Heat, and Collateral. These two filmmakers tend to operate in different worlds, but both are masters of their craft and two of the very best at what they do.
Now it seems the worlds of these two directors are about to come together in the form of a new documentary. Not a whole lot is known, but according to The Playlist, Thierry Fremaux, director of the Institut Lumière and of the Cannes Film Festival, screened Mann's recent director's cut of Heat and proceeded to reveal that Guillermo del Toro is making a Michael Mann documentary. Del Toro has praised Heat and Mann before in the past, via his very entertaining Twitter page:
Film: Heat by Michael Mann. Top three Mann. A film that is part of the lexicon of the medium. A stark Western set in a hyperreal LA.

— Guillermo del Toro (@RealGDT) December 20, 2015
Whether or not del Toro's Mann doc will be a full-blown feature length documentary, similar to what Noah Baumbach recently did with De Palma, or something else remains to be seen, but a feature documentary would be wonderful. Besides being a great filmmaker, del Toro is incredibly well versed in films and filmmaking in general, as anyone who has listened to his director's commentaries can attest to. There's a special feature video on the Criterion Collection release of Inside Llewyn Davis where del Toro sits down and interviews the Coen Brothers about their career. Over the course of the interview, it becomes clear that del Toro knows more about the Coen Brothers' filmography than the Coen Brothers themselves. To see del Toro apply his fountain of filmmaking information to Mann's filmography would be a cinephile dream come true.
It's worth noting that del Toro is often attached to projects that never see the light of day. Throughout his career he's been involved with titles that never were, like At The Mountains of Madness, The Haunted Mansion, and even the video game Silent Hills, so there's always a chance cruel fate will come along and sabotage this project. But hopefully del Toro's Michael Mann documentary will be something that sees the light of day.
The Shape of Water, Guillermo del Toro's next film, opens on December 8, 2017.