Motion Picture Academy Expels Harvey Weinstein, TV Academy Likely Next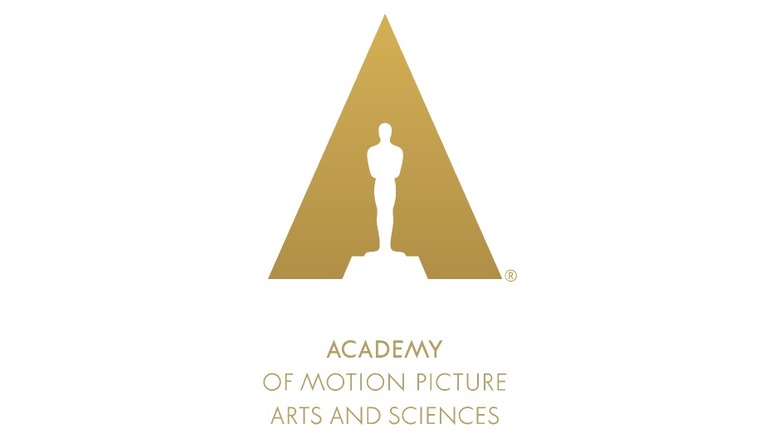 The fall-out around disgraced Hollywood mogul Harvey Weinstein continues.
The Oscar-winning producer, who was fired from his position at the Weinstein Company following scathing reports of his history of sexual misconduct, was ousted from the Academy of Motion Picture Arts and Sciences amid troubles with Weinstein's legal team and the growing number of women accusing him of sexual assault and harassment.
But Weinstein's downfall isn't over  — Weinstein may yet be expelled from the Television Academy following board discussions that took place two days ago.
As the number of accusers against Harvey Weinstein grow, so do the organizations ousting the ex-mogul. The Motion Picture Academy's board of governors — which includes powerful Hollywood figures like Steven Spielberg, Tom Hanks, and Kathleen Kennedy — voted to strip Weinstein's Academy lifetime membership on Saturday, according to The Hollywood Reporter.
The Academy released a statement following Weinstein's expulsion:
"We do so not simply to separate ourselves from someone who does not merit the respect of his colleagues but also to send a message that the era of willful ignorance and shameful complicity in sexually predatory behavior and workplace harassment in our industry is over."
This move, apart from being particularly significant because of Weinstein's influence on the awards-season campaigns of Oscar-winning movies, is virtually unprecedented for the Academy who have only once expelled a member in its 90-year history: Carmine Caridi, an actor who violated the Academy's policy of loaning out awards-season screeners.
This calls into question the membership status of other similarly polarizing figures like Bill Cosby and Roman Polanski, both of whom had cases of sexual assault that went to court. For now they maintain their status — though Polanski remains in self-exile in Europe after fleeing charges of raping a 13-year-old girl while Cosby remains exiled from Hollywood's good graces. However, members of the Academy's board did question the policy now that they've established precedent by expelling Weinstein, THR reported.
More Accusers Emerge
Ashley Judd was the first prominent Hollywood actress to go on record in the New York Times report that blew open the doors of sexual harassment allegations against Harvey Weinstein two weeks ago. Since then, the allegations have grown to include sexual assault. Three women, including actress Asia Argento, alleged that Weinstein raped them in Ronan Farrow's New Yorker story, and Rose McGowan — who has been outspoken about Weinstein's allegations — recently alleged that she was also raped by Weinstein.
On Sunday, another woman came forward to allege that Weinstein sexually harassed her when she was working as a production assistant on Weinstein's first film, The Burning, in 1980 — making her case the oldest case of Weinstein's alleged behavior. Buffalo News (via Variety) reported that Weinstein exposed himself to the now 62-year-old Paula Wachowiak when she was working as his intern.
More than 20 women have levied allegations against Weinstein to the New York Times, the New Yorker, or on their social media feeds. Here is the growing list of women who have gone on record (via Variety):
Paula Wachowiak (1980)
Tomi-Ann Roberts (1984)
Rosanna Arquette (early 1990s)
Ashley Judd (1990s)
Louise Godbold (1990s)
Tara Subkoff (1990s)
Laura Madden (1991)
Katherine Kendall (1993)
Mira Sorvino (1995)
Liza Campbell (1995)
Gwyneth Paltrow (1996)
Judith Godreche (1996)
Rose McGowan (1997)
Asia Argento (1997-1999)
Angelina Jolie (1998)
Heather Graham (early 2000s)
Romola Garai (2000)
Dawn Dunning (2003)
Lucia Evans (2004)
Lauren Sivan (2007)
Sarah Ann Masse (2008)
Emma de Caunes (2010)
Jessica Barth (2011)
Lea Seydoux (2012)
Emily Nestor (2014)
Ambra Battilana Gutierrez (2015)
Cara Delevingne
Kate Beckinsale
Claire Forlani
Eva Green
What Next?
The Television Academy board met Saturday to discuss the ex-mogul's membership, but there are rumblings that Weinstein — who has been nominated for the Emmys 17 times — will be ousted from this organization as well, according to Deadline.
Most actors and actresses have condemned Weinstein through their social media accounts, though a few figures like Woody Allen — who himself has faced sexual abuse allegations — have taken a lukewarm stance on the situation. Allen called the situation "sad," but hoped that Weinstein's allegations don't "lead to a witch hunt." The red carpet for Allen's newest film Wonder Wheel, which was produced by Weinstein, was cancelled this weekend.
Meanwhile, Weinstein's legal team continues to bleed members with Weinstein firing Charles Harder, his lawyer handling the lawsuit against the New York Times, according to Variety. This follows the exit of attorneys Lisa Bloom and Lanny Davis. The lawsuit has not yet been filed and Harder's departure casts doubts on whether it will go through at all.
But The Weinstein Company may find salvation as it looks to officially change its name and spring back from financial woes. TWC announced this morning that Colony Capital is looking to buy shares of the company, according to Deadline. One-third of its board resigned following the bombshell New York Times and New Yorker reports against Weinstein, and Bob Weinstein has denied knowledge of his brother's wrongdoings. The soon-to-be-rebranded Weinstein Company is reportedly still investigating the allegations against Harvey Weinstein.