'The Current War' Release Date Dropped Following Harvey Weinstein Scandal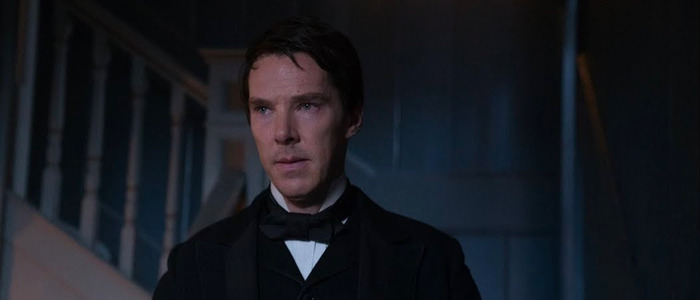 The Current War, once expected to be a 2017 Oscar hopeful from the Weinstein Company, has been pulled from its 2017 release date following the on-going sexual assault revelations involving the recently-fired Harvey Weinstein. Read the news about The Current War release date below.
Hollywood is still reeling from the recently-revealed sexual assault allegations against former Weinstein Company co-owner Harvey Weinstein. Early this week, The New Yorker released an in-depth and horrifying exposé of Weinstein's long history of perpetrating sexual abuse. Since the piece broke, even more women have come forward with stories about how Weinstein sexually harassed or assaulted them, and he has since been fired from the company he co-founded with his brother Bob Weinstein in 2005.
These events have left The Weinstein Company in crisis mode, with rumors swirling that the mini-major film studio may close completely. Today, Bob Weinstein released a rather strange statement in a press release in which he attempted to assure stockholders that the company is fine and the studio's future films are secure:
Our banks, partners and shareholders are fully supportive of our company and it is untrue that the company or board is exploring a sale or shutdown of the company. Polaroid is moving forward as planned with a release date of 

November 22

 followed by Paddington 2 on 

January 12

. The first Paddington grossed over $75 million and we expect even greater success for Paddington 2. Test screening scores are through the roof. War with Grandpa starring Robert De Niro is scheduled for 

February 23, 2018

. Business is continuing as usual as the company moves ahead.
Once you get over how tone-deaf that statement is in light of recent events, you might notice that The Current War, a film expected to be pushed into this year's Oscar race, isn't mentioned alongside the other titles. That's not an oversight: we've confirmed that The Current War, which was scheduled for a limited release on November 24, 2017, has been pulled from the calendar.
The Current War, chronicling the battle for electrical supremacy between Thomas Edison (Benedict Cumberbatch) and George Westinghouse (Michael Shannon), had its world premiere at the 2017 Toronto Film Festival, where it didn't go over too well. Critics were not very pleased with the film, and rumor had it that Harvey Weinstein himself was planning to re-edit the movie before release. Now The Current War's future remains uncertain.
Michael Mitnick, the screenwriter of The Current War, was originally scheduled to give a talk at the New York Film Festival, but cancelled his appearance after the revelations. The Current War star Benedict Cumberbatch issued this statement regarding Harvey Weinstein's actions:
"I am utterly disgusted by the continuing revelations of Harvey Weinstein's horrifying and unforgivable actions. We need to collectively stand up and support victims of abuse such as the brave and inspiring women who have spoken out against him and say we hear you and believe you...That way others may be emboldened by our support to come forward and speak. But we shouldn't wait until there are any more stories like this. We, as an industry and as a society at large, need to play our part. There has to be zero tolerance of any such behavior in any walk of life. We owe that to these women's bravery in coming forward."
I saw The Current War at TIFF, and was one of the few critics who didn't downright loath the film, although I wouldn't exactly call it award-worthy, either. Director Alfonso Gomez-Rejon (Me and Earl and the Dying Girl) brings enough visual flair to the story to make it at least entertaining. That said, I doubt any amount of re-editing could turn the film into a masterpiece. A film's release date is of course a small, insignificant thing when weighed against the terrible revelations swirling around Harvey Weinstein, but time will only tell when The Current War sees the light of day.