John Carpenter Will Create 'Halloween' Reboot Score; Trent Reznor To Release New 'Halloween' Theme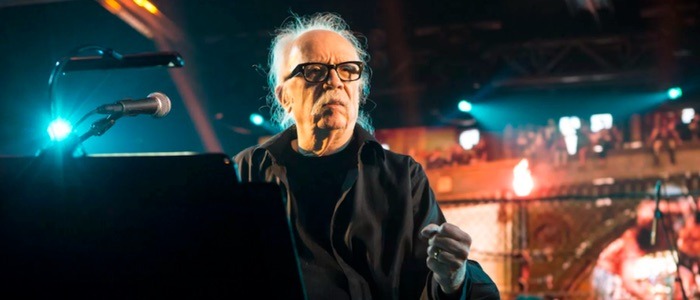 Not only is John Carpenter an iconic horror movie director, he's also created some of the most memorable horror movie soundtracks in film history. Carpenter's moody, synth-heavy music has often been imitated by never duplicated, and now the filmmaker is set to return to the soundtrack game with the score for the new reboot of his classic, Halloween.
John Carpenter, the filmmaker behind horror hits like Halloween, The Thing, They Live and more, hasn't helmed a a movie in while (his last feature film was 2010's The Ward), but that hasn't stopped him from making horror-movie music. In the last few years, Carpenter has released two albums, Lost Themes and Lost Themes II, which feature the same type of moody, synth-driven music he used to create for his films. "Lost Themes was all about having fun," Carpenter said when the first Lost Themes was released. "It can be both great and bad to score over images, which is what I'm used to. Here there were no pressures. No actors asking me what they're supposed to do. No crew waiting. No cutting room to go to. No release pending. It's just fun."
Carpenter has a brand new album coming out, Anthology: Movie Themes 1974-1998,  a collection of 13 of his classic movie themes newly recorded with the collaborators that worked on his Lost Themes studio albums and subsequent tour – his son, Cody Carpenter, and Daniel Davies. Carpenter is also serving as an Executive Producer and advisor on the brand new sequel/reboot to his classic Halloween, due out next year. While promoting Anthology, the subject of the new Halloween came up, and in a new interview with Billboard (via Syfy), the director let slip that he will likely be returning to score the new Halloween:
"I am an executive producer and it looks clear to me that I've made a deal to do the music...There are many options. I'll be consulting with the director to see what he feels. I could create a new score, we could update the old score and amplify it, or we could combine those two things. I'll have to see the movie to see what it requires."
Synth-based music scores have become increasingly popular in recent films and TV series, mostly out of a sense of nostalgia (think The Guest or Stranger Things). But Carpenter was one of the first soundtrack composers who relied on synthesizers, more out of necessity than preference. "It was a way to sound big with just a keyboard," he later admitted. The simple-but-effective music that underlays many of Carpenter's films is one of the key ingredients to making them so effective; just try to imagine the original Halloween without its simple yet chilling piano melody.
Anthology: Movie Themes 1974-1998 will be released October 20, 2017. Halloween hits theaters October 19, 2018.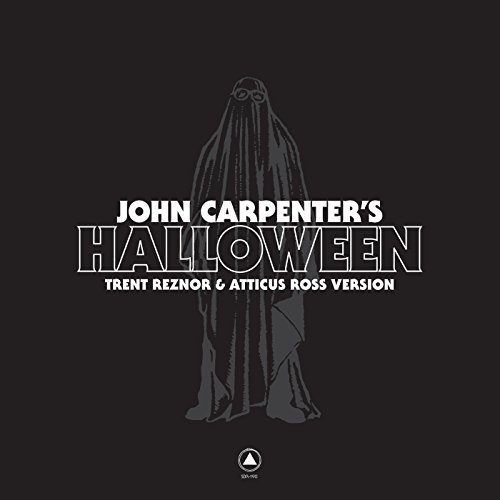 Trent Reznor to Release New 'Halloween' Theme
In related Halloween-music news, Nine Inch Nails' Trent Reznor and Atticus Ross, who have collaborated together on scores for films such as The Social Network and The Girl With the Dragon Tattoo, will release a new cover of Carpenter's Halloween theme in honor of Friday the 13th. Consequence of Sound broke the news earlier today and provided a link to the Amazon page where one could purchase the track, but the link has since been removed. It's likely this was meant to be a surprise reveal for tomorrow and someone at Amazon accidentally let the cat out of the bag a bit too early. Look for Reznor and Ross' Halloween theme some time on Friday, October 13.