Movies Anywhere App Officially Launches, Offers Five Free Films For Users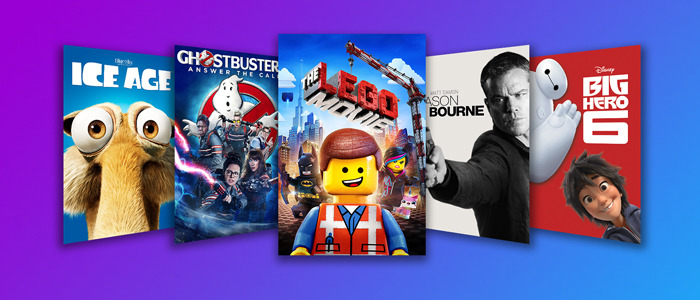 On Tuesday, we wrote about how other Hollywood studios were planning to join forces with Disney for a new Movies Anywhere app that allows users to easily organize and watch movies from their digital library across multiple devices and multiple services. Now the app has officially launched, and the studios involved are offering five free movies for a limited time for new users who connect to retailers like iTunes, Amazon, Google Play, and Vudu. Read all about Movies Anywhere below.
Sony Pictures Entertainment, Disney (all of Disney's live-action and animated fare as well as Pixar, Marvel Studios, and Lucasfilm), Twentieth Century Fox Film, Universal Pictures, and Warner Bros. Entertainment are all on board with this free app and website, which creates a single centralized place for you to organize your redeemed or purchased digital downloads of their films. The best part is it allows you to watch your movies through tons of platforms: Apple TV, Chromecast, Roku, iPads, Amazon Fire, and more.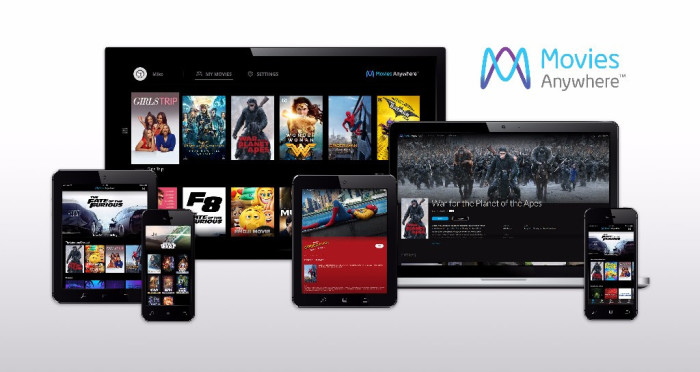 You're probably wondering about the free stuff I mentioned in the opening paragraph. Here's how to capitalize on that deal: new users who activate and connect your account with one of these participating digital retailers— Amazon Video, Google Play, iTunes or Vudu — receive a free digital copy of both Ghostbusters: Answer The Call and Ice Age. And if you connect with a second of those digital retailers, you'll get Big Hero 6, Jason Bourne, and The LEGO Movie added to your collection. It's as easy as that, and since luring new customers is a big part of why these companies decided to unite in the first place, they're going all-out to give people incentive to sign up.
"Movies Anywhere means that consumers never have to remember where they purchased a film or which device they can watch it on, because all of their eligible movies will be centralized within their Movies Anywhere library and available across platforms through the Movies Anywhere app and website and also available at their connected digital retailers," says Karin Gilford, the company's general manager. "And as Movies Anywhere continues to add more studios, retailers and platforms, the entertainment possibilities are endless."
Right now, Movies Anywhere offers a library of around 7,300 digital movies, including new releases like Wonder Woman, War for the Planet of the Apes, and Spider-Man: Homecoming, but they'll continue to expand that library "as more content providers, digital retailers and platforms are added." One of those potential additions might be Paramount Pictures, who were left out in the cold for this launch because they couldn't agree on financial terms like the rest of the studios did – but they could still join once they come to an agreement. We also heard earlier this week that Lionsgate is interested, so I wouldn't be surprised to see them jump on board as well.