'A Christmas Story Live' Casts Ralphie – Meet Him In A New Video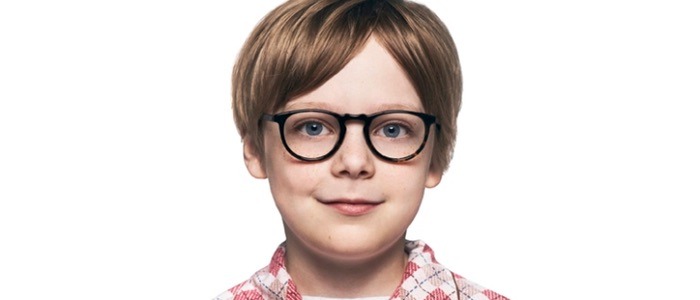 A Christmas Story is the latest property to receive the live TV treatment. Recently, Matthew Broderick was announced as the voice of older Ralphie, aka the narrator. Now, the role of the younger Ralphie has finally been cast. Watch a new A Christmas Story Live video announcing the actor below!
It's October, which means the holiday season is right around the corner. Soon it'll be time for all the holiday trappings, including 24 straight hours of the 1983 cult classic A Christmas Story. That holiday hit is getting a makeover this year courtesy of Fox's A Christmas Story Live, which will re-stage the film as a musical for a live broadcast. Based on the writings of humorist Jean Shepherd, A Christmas Story followed Ralphie Parker and his family, including his grumpy father, his loving mother and his bratty kid brother, as they struggle to make it through the holiday season.
A Christmas Story Live will be adapting not just the 1983 film but also A Christmas Story: The Musical, which had a limited run on Broadway and a national tour. Myra Rudolph has been cast to play Ralphie's mother, and recently it was announced that Matthew Broderick would narrate the film as the older Ralphie. Now a new video from Fox runs through the surprisingly cheerful casting process of finding the right child actor to play the younger Ralphie. Spoiler alert for the video: the role was finally given to 11-year-old Andy Walken, who is sadly not related to Christopher Walken, but was chosen over 350 other applicants, which is pretty impressive. Here's the official A Christmas Story Live synopsis.
From Warner Horizon Unscripted & Alternative Television, A CHRISTMAS STORY LIVE! is inspired by the holiday classic feature "A Christmas Story" and the Tony Award-nominated Broadway production "A Christmas Story: The Musical." Marc Platt ("Grease: Live," "La La Land," "Wicked") and Adam Siegel ("Grease: Live") will executive-produce, with Jonathan Tolins and Robert Cary ("Grease: Live," "Anything but Love," "Ira & Abby") serving as co-executive producers and writers. Scott Ellis (the 2016 Broadway revival of "She Loves Me," "Weeds") is an executive producer and will serve as the director overseeing the stage direction. Alex Rudzinski ("Grease: Live," "Dancing with the Stars") is an executive producer and will serve as the live television director. Benj Pasek and Justin Paul ("Dear Evan Hansen," "La La Land") who composed the original score to "A Christmas Story: The Musical," will compose several new songs for the LIVE television event.
Fox has previously had a hit with their live broadcast of the musical Grease. They're next expected to adapt Rent for 2018. A Christmas Story Live! will air Sunday, December 7.