'Constantine' Trailer: Blood-Soaked Footage From New York Comic Con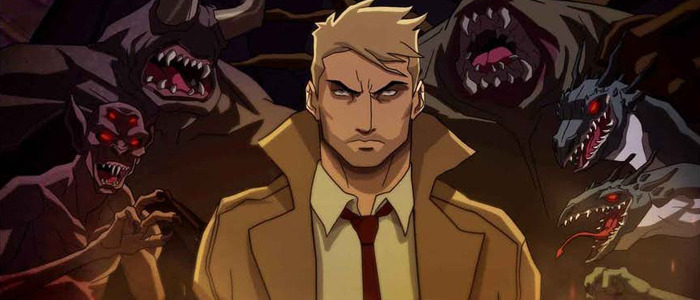 Earlier this year, we learned that John Constantine, the demon hunting comic book character who's already been the subject of a movie and a short-lived live-action TV series, was going to get yet another show of his own – this time in animated form through The CW's digital offshoot, CW Seed.
The first footage debuted at New York Comic Con, and it looks like they aren't messing around: it's full of bloody demons being ripped limb from limb and roasted alive. There's even (gasp!) some cursing thrown in as well. Watch the new Constantine trailer below.
Constantine trailer
In this series, Constantine is voiced by actor Matt Ryan, who played the character in the NBC series that only lasted one season before it was cancelled due to poor ratings. I didn't watch that show, but WB is likely freer to lean into the intense violence and darkness of this source material in animation than they were in live-action. Still, the live-action series managed to secure a strong and vocal fanbase, and Ryan has been able to revive the character a few times already, most notably appearing in the flesh on an episode of Arrow a few years ago to resurrect a key character and then voicing Constantine in this year's animated film Justice League Dark.
This animated series is made up of five or six 10-minute episodes, and it'll be executive produced by David S. Goyer (The Dark Knight trilogy, the Constantine live-action series, the upcoming Krypton), Greg Berlanti (The Flash, Arrow, Supergirl), and Sarah Schechter (Riverdale, DC's Legends of Tomorrow). J.M. DeMatteis (Justice League Dark, Batman vs. Robin) is writing the show, and it'll be directed by Doug Murphy (Justice League Action, Young Justice).
Here's the poster: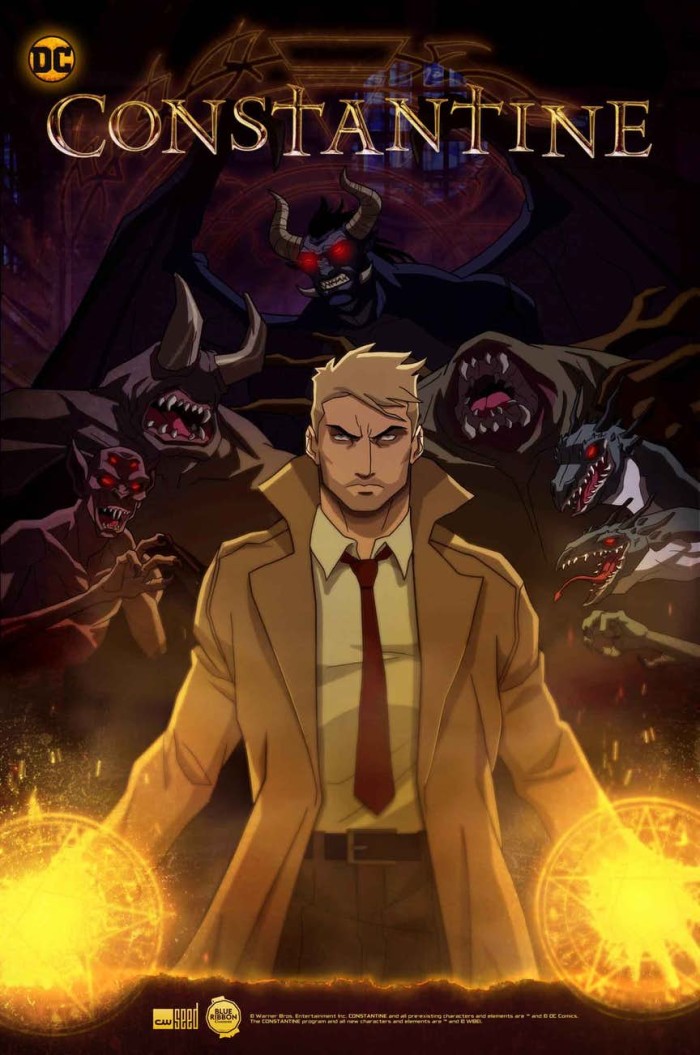 And here's the official synopsis:
Armed with an arcane knowledge of the dark arts and a wicked wit, he fights the good fight. With his soul already damned to hell, he'll do whatever it takes to protect the innocent. With the balance of good and evil on the line?, Constantine uses his skills to face the supernatural terrors that threaten our world and send them back where they belong. After that, who knows...maybe there's hope for him and his soul after all.
We've also heard new rumblings that Ryan will reprise the role in live-action in an episode of DC's Legends of Tomorrow, something that's been rumored since 2015. TVLine confirms that he'll appear in two episodes of Legends' third season – episodes nine and ten, specifically – in which he'll perform an exorcism.
The third season of DC's Legends of Tomorrow premieres tonight on The CW, and the Constantine animated series arrives on CW Seed in January 2018.