Movie Mixtape: 6 Movies To Watch With 'Happy Death Day'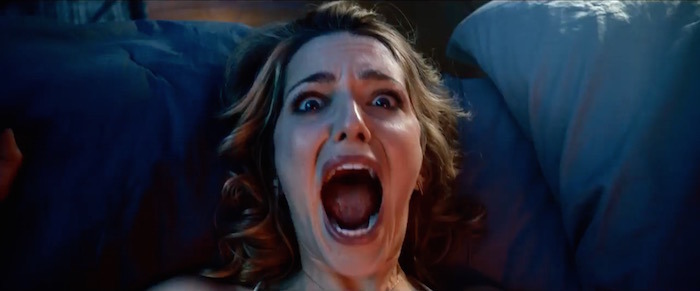 (Welcome to Movie Mixtape, where we find cinematic relatives and seek out interesting connections between new releases and older movies that allow us to rethink and enjoy what's in our theaters as well as the favorites on our shelf. In this edition: Happy Death Day.)
Happy Death Day is all set to shove tongues into cheeks on Friday with its twee name and bloody riff on Groundhog Day. The film stars Jessica Rothe as Tree Gelbman (yersh), a self-absorbed college girl who gets murdered at her birthday party, wakes up the next morning, and has to relive the day until she can solve the crime.
It looks to hit the sweet spot of self-aware horror that delivers gore with a slice of irony and a wink toward the ancient age of the slasher genre. It's also far from the first film to mess around with time loops (not even the first horror film), which makes finding companion movies a fun trek through a sci-fi subgenre that's got a surprising number of wins.
Let's bargain with Dormammu and relive some movies that try to break the cycle.
Los Cronocrimenes (Timecrimes) (2007)
If you haven't seen it yet, learn as little as you can before watching it. In fact, just go rent it right now, because you've probably been wondering why the name Nacho Vigalondo keeps getting so much love from the film community, and checking out his debut slap in the face of sci-fi unease will explain everything.
The movie focuses on the schlubby Héctor (Karra Elejalde) who is renovating his hillside house with his wife Clara (Candela Fernández) when he uses his binoculars to spy a young woman taking her shirt off in the forest. His wife leaves, and when he goes to find the young woman, he's attacked by a terrifying figure whose face is wrapped in pink bandages. That's when the time travel starts. Subtextually confronting the lies upon lies of adultery inside the classic story of an average man tripping into the wrong place at the wrong time, Timecrimes gets crazier and crazier until chaos reigns.
Repeat Performance (1947)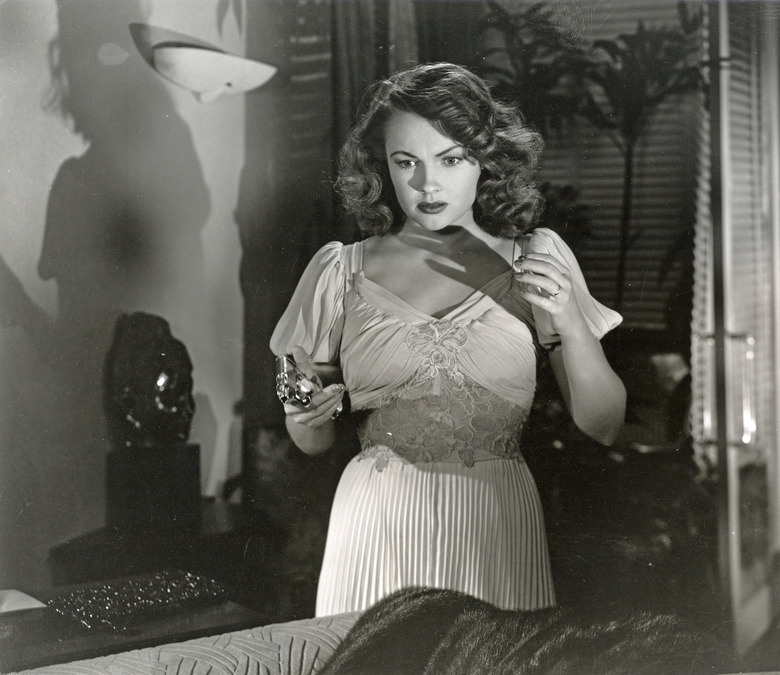 Instead of forcing someone to relive a single day, this classic film noir allows a murderess the chance to relive a whole year. It opens on New Year's Eve with Sheila (Joan Leslie) towering over her bullet-strewn husband Barney (Louis Hayward), having pulled the trigger herself. She hits some parties, frets over what to do, and then wishes at the stroke of midnight that she could have the whole year to do over again.
Voila. She wakes up back in time with opportunities to turn it all around. The big question is whether she can. Or should.
Run Lola Run (1998)
You've gotta get 100,000 bucks in 20 minutes to save your boyfriend's life. And then you've gotta get 100,000 bucks in 20 minutes to save your boyfriend's life. And then you've gotta get 100,000 bucks in 20 minutes to save your boyfriend's life.
Tom Tykwer's frenzied sprint through small crime Berlin is ridiculously entertaining because it allows us several windows into what could happen when an impressive person is faced with an impossible task, and because Franka Potente is human perfection in the lead role.
Source Code (2011)
Duncan Jones's follow-up to Moon was a mainstream action flick with a big sci-fi brain that sent Jake Gyllenhaal perpetually into the same 8 minutes to try to figure out who was bombing Chicago. It was clever to give us a view outside the time loop, and to come up with a wibbly-wobbly, timey-wimey explanation for how it was possible (which is essentially how Edge of Tomorrow treated it a few years later).
Along with the Denzel Washington-starring Deja Vu, Source Code was also one of the more successful films in the modern era to toy with Groundhog Day's main structural gimmick.
Triangle (2009)
Speaking of which, this super trippy British horror flick pulled it off a few years earlier with intelligence and a high body count. Instead of a bomb, or a rodent predicting the weather, this movie revolves around a woman named Jess (Melissa George) who goes boating with friends only to end up in a storm and picked up by an abandoned ocean liner. Friendships get strained, things get bloody, but writer/director Christopher Smith didn't wait for a second time loop before making things get genuinely weird.
Before I Fall (2017)
Along with Happy Death Day, Korean drama thriller A Day, the Netflix movies ARQ and Naked, Predestination, Edge of Tomorrow, and Premature, the time loop is making a comeback right now. I know. Sorry.
There's also this Ry Russo-Young film about a young woman named Samantha (Zoey Deutch) who is part of a mean girl crew and gets a repetitive shot at redemption after being cruel to a geeky classmate. Essentially, she's on the wrong side of the Carrie prom scene and seeks amends again and again and again.
The Mix
If you wanted an excuse to rewatch Groundhog Day, no one would blame you. I've thought a lot about its staying power in the wake of all of similarly structured films, trying to understand why it's remained so iconic. Obviously it's hilarious and profound and romantic, but it's also impressive for a simpler reason: it rises above its gimmick. That's a great parlor trick.
There are other time loop horror movies, too, but they're almost all unfortunately pretty bad. Mine Games sends kids out to the woods to find their own dead bodies, Haunted involves ghosts that keep living the same day, and Camp Slaughter is (like Happy Death Day) a slasher time loop movie that would make a perfect double feature if it were any good. Luckily, there are enough films that repeat themselves to make up for it.
Which are your favorites?