'X-Men' Spinoff 'Gambit' Might Be Directed By 'Pirates Of The Caribbean' Filmmaker Gore Verbinski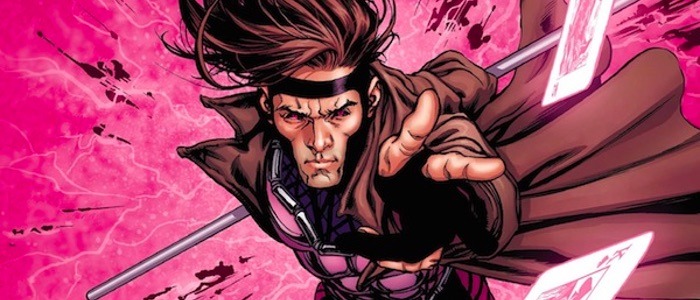 Remember Gambit? The X-Men character with the Cajun accent who throws exploding playing cards at people? He's still getting his own spin-off movie despite several years of delays, and the film may have finally found a director: Pirates of the Caribbean helmer Gore Verbinski. See the Gambit director details below.
There has been talk of a Gambit movie kicking around for a while now. Back in 2015, Channing Tatum was confirmed to play the popular X-Men character, but then the project began to go off course. Delays mired the project, and there were even rumors that Tatumn may have left the production. Rise of the Planet of the Apes director Rupert Wyatt was attached as director at one point, but he left the production due to behind-the-scenes conflicts. Then The Bourne Identity director Doug Liman signed on to direct before eventually bailing as well, claiming the project just wasn't where it needed to be for him to remain:
"I look for a personal connection to the movies I make and it may not be immediately obvious. You know, like what's my connection to Jason Bourne? I have a deeply personal connection to that movie because it's all about Iran-Contra and my father ran the investigations into Iran-Contra. In every story I have a personal connection. The Wall, you'd be like what could this filmmaker from New York possibly have in common with these two soldiers pinned down in Iraq? But The Wall is really about perseverance. It's about picking yourself up and you just keep going and that's something I have firsthand experience with. Not in war but in other aspects of life. With Gambit, I just never found that personal way in. Sometimes it happens, sometimes it doesn't."
In July of this year, Tatum confirmed he was still aboard the film, and that it was being reworked:
"We got really lucky. We had a first draft it was good, but we were coming to at a time at that creative phase of [the X-Men], where these movies went through a bit of a paradigm shift, where the X-Men movies and the superhero movies with Logan and Deadpool really broke down a lot of doors for us. We were trying to do some things that we actually weren't allowed to do, and they just smashed down the doors, and now we're giving it a bit of a rethink."
Now THR reports that the film might have a new director: Pirates of the Caribbean and A Cure for Wellness helmer Gore Verbinski. Verbinski, a stylish director who has a ton of clout from the box office smash of the Pirates films, and keeps getting to make big-budget projects despite failures like The Lone Ranger, is currently on pre-production on the sci-fi film Spaceless. No word on how soon Gambit would start shooting if Verbinski came aboard, but the film was initially supposed to begin filming in October 2016.