The New 'Shaft' Movie May Be A Turning Point For Netflix Distribution Models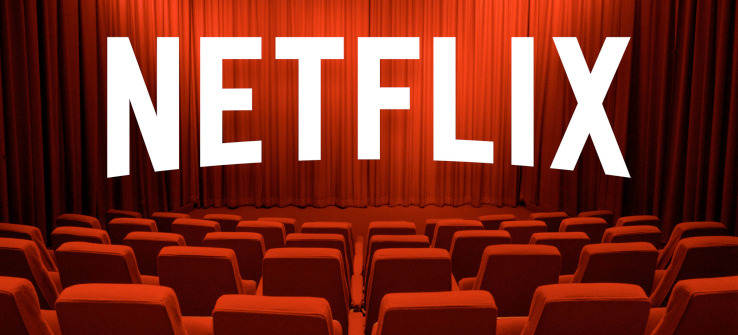 Who could have foreseen that a new Shaft movie might signal the next step in the evolution of Netflix distribution? But a new pending deal between the streaming service and New Line Cinema indicates that Netflix is ready to change its long-standing practices when it comes to theatrical distribution and release windows. Get the details below.
Deadline reports that a deal is nearly closed between Netflix and New Line for the new Shaft movie (which we previously heard was titled Son of Shaft), and according to the terms, Netflix will pay "more than half of the film's high $30 million budget, in exchange for international rights and the ability to put the film on its streaming outside the U.S. two weeks after New Line releases theatrically in the United States." Domestically, the movie will essentially operate the same way any other major Warner Bros. movie would, transitioning from a purely theatrical release to VOD and home video under the wing of the WB marketing team the whole way.
Traditionally, Netflix has been insistent upon day-and-date releases, meaning that one of their movies becomes available in theaters and on their streaming service at the same time. The company has put a high priority on their streaming offerings, while their rivals over at Amazon have taken a slightly different tack: Amazon tends to release their films – like The Big Sick – exclusively in theaters for a while and then makes them available to stream on their platform. This worked out well for last year's Manchester by the Sea as it won multiple Oscars, while Netflix's strategy meant that films like Beasts of No Nation played in limited release in just a very few theaters that would agree to exhibiting a movie that's simultaneously available to stream online. (Theater owners are steadfast in wanting an exclusive theatrical window.) You can read more about that here.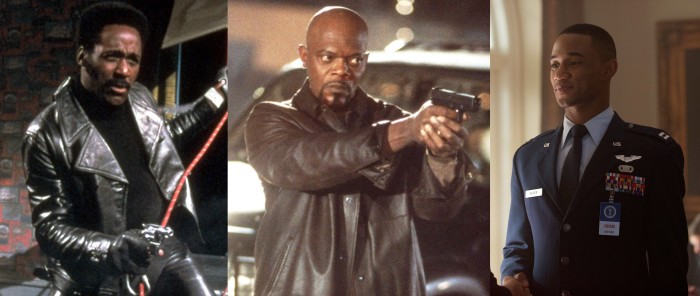 This Shaft deal could signal a shift in Netflix's thinking. Deadline points out that this new strategy "can be a useful template for makers of urban-themed or genre fare that normally does most of its theatrical business in the United States." (Hey Deadline, you can refer to them as movies aimed at black audiences – no need to call them "urban-themed.")
Look at this year's hit Girls Trip as an example: while films primarily aimed at black audiences can perform well domestically, they may not always do as well overseas. Under this deal, Netflix will be able to give its international audiences quick access to a movie that's performing well in the United States, allowing them to be a part of the cultural conversation for just the price of a monthly subscription. And thanks to Netflix's influx of cash, Tim Story's Shaft movie will also receive a higher budget than it would have if New Line was the only company covering the bill. That's a big deal for him and future filmmakers who score a similar type of distribution scenario. It's a win-win situation that could apply not only to movies aimed at black audiences, but different types of movies with premises that may be too culturally specific (niche comedies like Anchorman come to mind) and might not translate well enough overseas to justify other country's citizens going out and spending money to see it in theaters.
Son of Shaft will star Richard Roundtree, Samuel L. Jackson, and Jessie T. Usher as three generations of law enforcement officers butting heads over old school vs. new school methodologies. Production begins in December, and no release date is scheduled yet.