J.J. Abrams Is Remaking Anime Hit 'Your Name' – Can It Actually Be Done Well?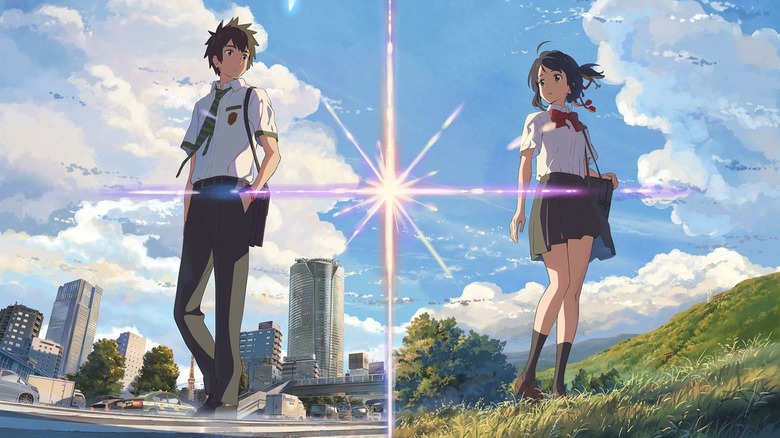 (Welcome to The Soapbox, the space where we get loud, feisty, political, and opinionated about anything and everything. In this edition: can a Hollywood remake accurately capture the essence of one of Japan's biggest recent hits?)
The anime craze is continuing, and not even the highest grossing movie in Japan in more than a decade is immune to a Hollywood adaptation.
Your Name – a melancholic coming-of-age film that swept the Japanese box office in 2016, beating out Hollywood tentpoles like Rogue One and Captain America: Civil War – is being adapted into a live-action film by J.J. Abrams and Oscar-nominated Arrival screenwriter Eric Heisserer. While these names would be an impressive combination for any other film, there is the inevitable consternation that yet another beloved Japanese anime will be lost in translation.Your Name is a sublime, metaphysical tour-de-force, and one of my favorite movies of the year so far. Naturally, I – as well as its many fans who don't want its impact to be watered down – feel defensive of it. Makoto Shinkai's film takes a comedic body-swap premise, throws in a dash of time travel, and transforms the film into an allegory about longing and emptiness. Its stunning visuals proved to not only be a testament to the limitless potential of hand-drawn animation, but a pivotal foundation for its brilliant and heart-breaking narrative.
Now Abrams, who has helmed the modern reimaginings of sci-fi franchises like Star Trek and Star Wars and has dabbled in the metaphysical himself with TV series like Lost, is hoping to bring this animated tale to Hollywood. Paramount Pictures and Abrams' production company Bad Robot are working with the animated film's producers at Toho to develop a live-action remake, Variety reports.
Genki Kawamura, the producer of the original film, praised the choice of Abrams' team to helm the Your Name remake, saying:
"Just like in the film it feels like a dream. Mr. Abrams and his team have captivated audiences in their masterful reinvention of known properties. And Mitsuha and Taki have found a perfect narrator, Mr. Heisserer, to tell their sci-fi infused love story, which gave the film such drive. The meetings so far have been creatively stimulating with fantastic ideas that no doubt will make for a great movie. I am greatly honored to work with these incredible creators in bringing to audiences the Hollywood live-action version of 'Your Name.'"
Your Name director Makoto Shinkai has been silent on the news so far. While a Hollywood remake of his story is surely flattering, I wonder how personal of a story it is to him. Shinkai has worked on the premise before in 2007's 5 Centimeters Per Second, a bittersweet and languid short film that also explored the idea of longing for someone. Your Name feels like a spiritual sequel to that, albeit with a happier ending, and a Hollywood remake threatens to uproot the film from its inspiration. But let's talk about that.
Anime Adaptations Don't Have a Great Track Record in Hollywood
First things first, Hollywood doesn't have a stellar history with anime adaptations. The news of the Your Name remake comes on the tails of the critical and commercial failure of the polarizing Ghost in the Shell and Netflix's universally panned Death Note – both of which faced controversies over whitewashing. The fact that Hollywood is approaching one of the most beloved animes in recent history is bold at best, and disrespectful at worst.
Anime adaptations inevitably bring with them tons of cultural baggage. Can an adaptation pay homage to Japanese culture without feeling exhibitionist? Will the movie even bother to acknowledge the original property's Japanese roots? Or will it make a misguided choice to write that cultural appropriation into the narrative itself? It's a tricky line to walk, especially when you're dealing with issues of race and representation. Asian and Asian-American actors have fewer chances to appear in complex roles, and because of the Japanese setting of many anime stories, these actors see small windows of opportunity. That is why these live-action adaptations of anime properties are held under such an intense lens: because they're ostensibly taking away the opportunities for Asian actors, and giving them to more "marketable" white stars.
But as pop culture inevitably becomes more globalized, we have to ask the question: can a cross-cultural anime adaptation be made? Vulture's Emily Yoshida has a good threshold for these East-meets-West adaptations, and it comes from a quote from her fellow writer Craig Jenkins: "It looks like collaboration, not costume, like advocacy, not avoidance." With the partnership between Bad Robot and Toho, we're already halfway there. Now to the question of Your Name's roots: just how Japanese is it?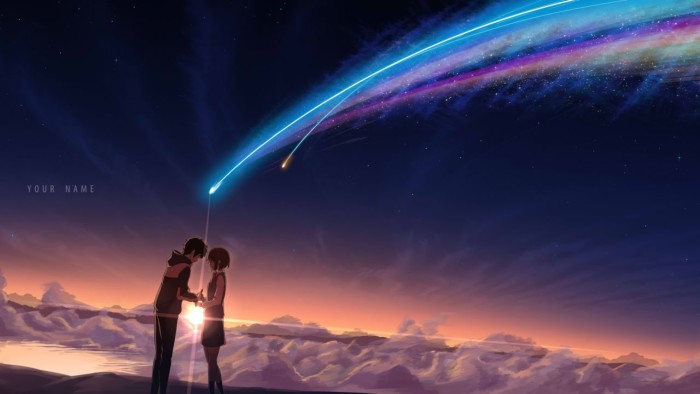 Can 'Your Name' Be Recontextualized Into a Universal Story?
Your Name is unlike any anime that has been adapted for Hollywood before. There are no robots, no magical girls, no death gods. Instead, it's just about two unexceptional teens and their mundane love story, as they come of age in two very different backgrounds. Aside from the metaphysical, time-twisty nature of it all, it's as ordinary as you can get. In fact, Your Name is unique not just from the animes crossing over to the U.S., but to most anime films. The Japanese movie industry doesn't have quite the resources that Hollywood has, and so most of their live-action films explore the mundanity of everyday life — dramas, slice of life films, tragedies. It's in anime films where you can find big budget adventures and extraordinary stories, because they're far cheaper to make — which is where you find such genre-bending fare like those from Satoshi Kon or Hayao Miyazaki. But Shinkai, who has been informally dubbed the next Miyazaki, is part of a wave of directors bringing anime cinema back to basics — though with your requisite surreal or sci-fi twists, of course.
At its bare bones, Your Name is a movie about the wistful longing for...something. Whether it be a person, a way of life, or a lost love, Your Name taps into that melancholy of feeling an absence. Before they fall in love, Mitsuha is a country girl longing for a life in the city, while Taki is a city boy who has a vague, recurring memory that nags him. Their longing — for inclusion, for love — is an understated but powerful emotion.
It's actually an idea that Hollywood films have explored before — think Serendipity, or any movies that question fate or prop up cyclical, self-fulfilling narratives. Heck, Arrival brilliantly tapped into that — which is what makes me hesitate to condemn this adaptation fully. Heisserer is a talented writer whose screenplay for Arrival played with similar ideas of time, love, and destiny.
When it comes down to it, Your Name is a universal story — the feeling it evokes that I'm trying to convey in so many words even has a single word for it in Portuguese. So if recontextualized successfully – like, say, The Departed or The Magnificent Seven – it could tell a compelling story. Collaboration, not costume.