'Cyrano The Moor': David Oyelowo Will Star In Live-Action Disney Musical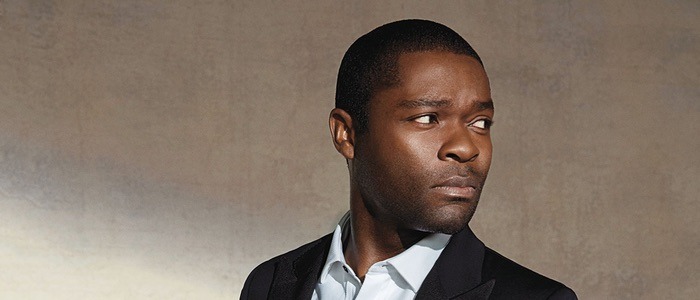 Today in extremely cool movie news, Disney announced they will be making a new live-action musical starring David Oyelowo, from Tarell Alvin McCraney, the playwright who inspired Barry Jenkins' Moonlight. The House of Mouse has been slowly but surely remaking their animated classics into live-action musicals, like last year's Beauty and the Beast with Emma Watson and a bunch of CGI tomfoolery. But this latest project, Cyrano the Moor, is a new concept inspired by two classic plays. Read more about Disney's Cyrano the Moor below.
Per THR, Cyrano the Moor is inspired by both William Shakespeare's Othello and Edmond Rostand's 1897 play Cyrano de Bergerac, and will somehow fuse these two highly respected works into a big new musical. Just how remains to be seen, since both plays are quite different: Shakespeare's play focuses on a Moorish general who is tricked into murdering his wife by a man he thought to be his friend, and Cyrano de Bergerac follows a man with an extremely large nose who uses another, normal-nosed fellow to help him woo the girl of his dreams (who is also his cousin, because things were different in 1897, alright?). Nonetheless, this is an incredibly intriguing idea, and much more exciting than Disney just cherry-picking older animated films from their vault and trying to recreate them in live-action.
McCraney, whose unpublished and semi-autobiographical play In Moonlight Black Boys Look Blue was the inspiration for the Oscar winning film Moonlight, and for which he won an Academy Award for Best Adapted Screenplay, apparently has found just the right way to make this not just a musical, but a Disney musical. No director has been announced yet, but Tendo Nagenda and Chaz Salembier, who are overseeing Disney's Rocketeer reboot, are also overseeing development of this project.
Cyrano de Bergerac has been adapted into several films before, including the 1987 comedy Roxanne, which featured Steve Martin in the lead. Othello has also had its fair-share of adaptations, including the 2001 film O, which took the events of Shakespeare's play and set them on a high school basketball court, because sure, why not?
In addition to starring in the film, Oyelowo, who will next appear in the new Cloverfield franchise flick God Particle, will also produce, along with his wife Jessica Oyelowo. Oyelowo previously worked with Disney on the under-seen 2016 movie Queen of Katwe. Disney is also currently turning Dumbo into a live-action musical with director Tim Burton, but don't even pretend that sounds as interesting as this project.