Fifth 'Game Of Thrones' Prequel Show Being Developed By Writer Bryan Cogman [Updated]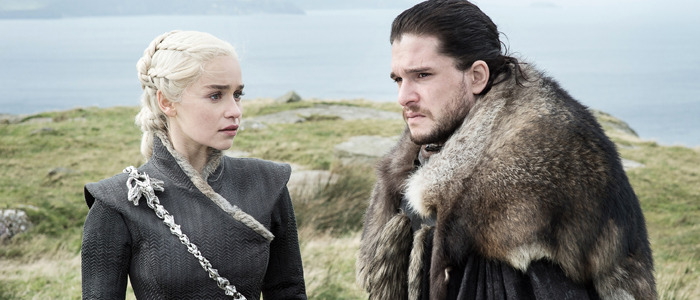 Update: George R.R. Martin has provided a few more updates about this series on his blog, and you can read the relevant portions at the bottom of this article.
Current Game of Thrones writer and producer Bryan Cogman has a live-action movie adaptation of The Sword in the Stone in the works and a film based on Magic: The Gathering on his plate, but it looks like he's not finished with the world of ice and fire quite yet. Word has surfaced that Cogman is officially developing a fifth Game of Thrones prequel series for HBO.
Back in May, the network officially announced that they were developing four Game of Thrones spin-off shows so they can continue telling stories in that world once David Benioff and D.B. Weiss's flagship show comes to a close. (They will not be a part of these spin-offs.) Not long after, A Song of Ice and Fire author George R.R. Martin took to his Live Journal to explain that every one of the shows in development is actually a prequel and none of them will include any of the main characters we know from the current series (so no Robert's Rebellion, and no Dunk & Egg). Martin also revealed that there was a fifth prequel in the works, and hinted at Cogman's involvement without outright saying his name since Cogman's development deal wasn't finalized at that point:
And there's more. We had four scripts in development when I arrived in LA last week, but by the time I left we had five. We have added a fifth writer to the original four. No, I will not reveal the name here. HBO announced the names of the first four, and will no doubt announce the fifth as well, once his deal has closed. He's a really terrific addition, however, a great guy and a fine writer, and aside from me and maybe Elio and Linda, I don't know anyone who knows and loves Westeros as well as he does.
Cogman has a fascinating history with this series. He started out working as an assistant to Thrones showrunners David Benioff and D.B. Weiss, but because he knew so much about Martin's world, he was tasked with writing the show bible. He quickly became a writer on the show (he's written ten episodes so far), and moved his way up through the ranks from writer to story editor to co-producer and eventually to a full producer. He's the embodiment of the geek dream: the knowledgable nerd made good working on a mega-popular fantasy series. In addition, he wrote a book called Inside HBO's Game of Thrones that serves as a companion piece to the current show.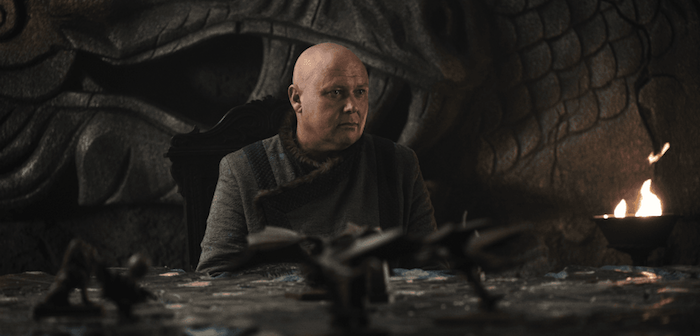 It's also important to note that while Martin was listed as being involved with two of the first four Game of Thrones spin-offs, the author has said he's actually involved with all of them, meeting with the writers of each at his New Mexico home and being in contact with them to answer questions or bounce ideas around as needed. Entertainment Weekly, who broke the news about Cogman's involvement with this fifth prequel, says he "developed the project by working closely" with Martin, and it remains unclear if Martin himself will actually be receiving co-writing credit on any of these projects that get the greenlight or if he'll be involved in a less demanding capacity. (Fans eagerly awaiting the final two books in his series are likely hoping for the latter.)
Since the initial announcement about the Game of Thrones spin-offs, HBO programming chief Casey Bloys has clarified that they're developing that many series in the hopes that one of them is actually good enough to come to fruition, not necessarily because they want that many Thrones spin-offs on the air at the same time. Bloys also said that "if any of these scripts come to pass, you're not going to see anything air anytime close to the season 8 finale." Considering rumors that we won't even see Game of Thrones season 8 until sometime in 2019, these prequels are still a long way off.
You can listen to Cogman's interview with A Cast of Kings hosts David Chen and Joanna Robinson right here.
Update: Martin has taken to his Live Journal to offer a few comments, praising the decision to hire Cogman to develop one of these prequels. "If [Benioff and Weiss] have been the kings of Westeros for these past seven seasons," he wrote, "Bryan Cogman has surely been the Prince of Dragonstone."
But here's the juiciest part of his blog post:
I'd love to tell you more about the series Bryan will be working on... but we haven't done that for the other four successor shows, so we shouldn't for this one either. All in good time.
I can say that, like the other pilots, it will be a prequel rather than sequel, a successor rather than a spinoff. Bryan's series will be an adaptation, and one that will thrill most fans of the books, I think, set during a very exciting period of Westerosi history. And I'll be working with him every step of the way; we're going to be co-creating the show.
Does he mean it'll be an adaptation of sections of A World of Ice and Fire: The Untold History of Westeros and Game of Thrones, the exhaustive companion volume to A Song of Ice and Fire? Or has he changed his mind, and now the Dunk & Egg or Robert's Rebellion periods are back in play and maybe they're adapting his collection of novellas, A Knight of the Seven Kingdoms? We'll likely find out soon, but sound off with your thoughts below.