'Superman: The Movie' Three-Hour Extended Edition Is Coming To Home Video This Year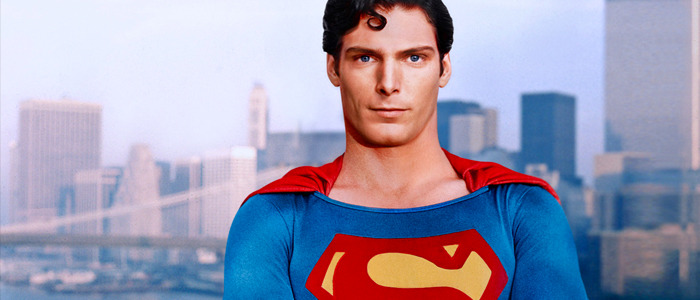 Look! Up in the sky! It's a three-hour extended cut of Richard Donner's 1978 classic Superman: The Movie! But what's it doing up there? Oh, I see now, it's preparing for its long-awaited home video release later this year. Naturally.
Warner Bros.' Archive Collection has finally decided to give Superman fans the chance to own this rare, newly-remastered extended edition for themselves, and considering how Henry Cavill's modern cinematic interpretation of the Man of Steel isn't exactly cheery, it seems like a great time to bring Christopher Reeves' smiling, unabashedly positive take on the superhero back into our lives.
io9 points out that this is the first time the three-hour cut, which stands at 188 minutes (nearly 40 minutes longer than the theatrical version), will be officially available since it aired as a two-night television event on ABC back in 1982. Here's part of the description from Warner Archive's Facebook announcement:
Unseen in decades, this version is paired here with Richard Donner's definitive vision of his film, the Special Edition Director's Cut (2000), to create a supersized celebration of Metropolis' favorite son that preserves the director's intent while feeding superfan demands.
So in addition to the three-hour TV cut, we're also getting Donner's preferred director's cut of the movie, which serves as a nice lead-in to the Richard Donner cut of Superman II that came out back in 2006. There are also a handful of pre-existing special features that will be on that Special Edition disc, including:
Commentary by Director Richard Donner and Creative Consultant Tom Mankiewicz
3 Documentaries: Taking Flight: The Development of Superman, Making Superman: Filming the Legend, and The Magic Behind the Cape
Screen Tests for Superman and Lois Lane
Here's what the new Blu-ray cover will look like: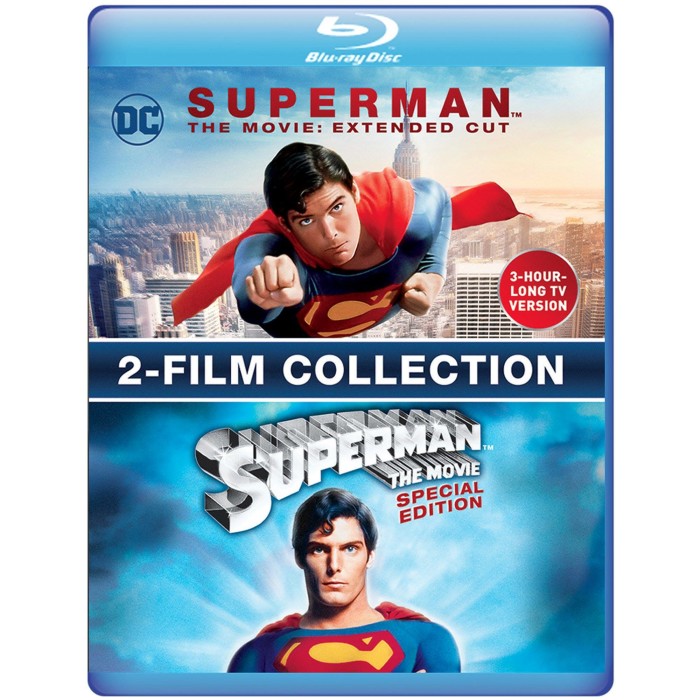 When the 188-minute version of Superman: The Movie debuted on TV, it included tons of never-before-seen footage; since then, much of that has made its way onto subsequent releases of the movie in the form of deleted scenes. Here's a 47 minute YouTube video that purports to include all of those scenes from that initial TV broadcast (albeit in 4:3 aspect ratio instead of the upcoming disc's 2.40:1, 16 x 9 letterbox format):
We don't know exactly when this new home video release will be made available to the public, but io9 says it's supposed to be sometime this year. Seems like a cool potential Christmas present for the Superman uber-fan in your life.