Matthew Vaughn Wanted To Make A Young Wolverine Movie, Fox Says Wolverine Reboot Still Possible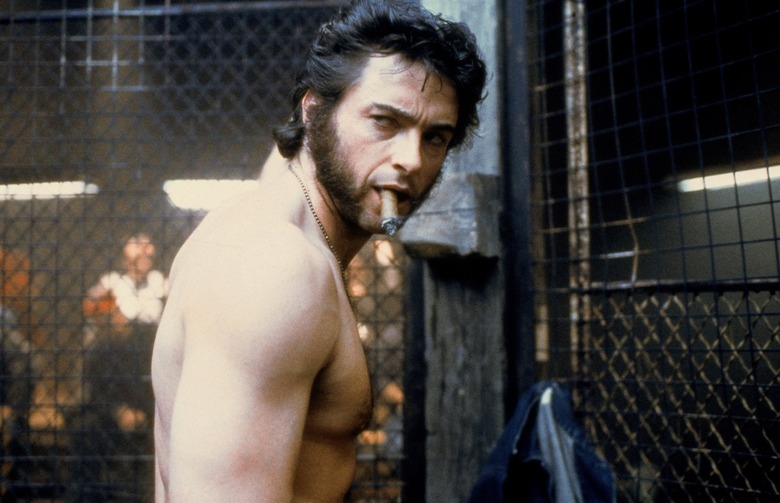 Matthew Vaughn may already be eyeing a Kingsman trilogy, but back in 2011, he almost helmed an X-Men period-piece trilogy.
Or something of the sort. Vaughn launched the floundering X-Men franchise back into relevancy with, ironically, a flash to the past with 2011's refreshing and bright X-Men: First Class. The superhero movie was set in the 1960s and was anticipated to be the first of several period-set X-Men movies, with a possible sequel centering around a young Wolverine in the '70s. But the Kingsman came calling and Bryan Singer returned instead to direct X-Men: Days of Future Past. But that won't stop Vaughn from being nostalgic for the past.
After the success of X-Men: First Class, Vaughn was all set to direct its sequel — though at that point it wasn't necessarily named Days of Future Past. However, Vaughn quietly dropped out of the sequel and Singer returned for the next two films.
Out of the confusion came 2014's Kingsman: The Secret Service, which became a runaway hit, spawning its own sequel and possibly a trilogy. But the press tour for Kingsman: The Golden Circle got Vaughn reminiscing about the First Class sequel that coulda been. The director told Uproxx:
"I didn't want to do Days of Future Past next. I felt that one should be in a trilogy and Days of Future Past should be the finale of that story. I would have done a film in-between where you meet the young Wolverine and a new character, and then in Days of Future Past became the young Wolverine and the old Wolverine and just really blow it out....So that's what I would have done, but the studio didn't agree with me on that. And, to be frank, as I said, it's not my sandbox so I couldn't do anything about it."
As io9 pointed out, this differs from Vaughn's explanation last year of his X-Men exit to MTV.
"I thought Days of Future Past should be the next one and be set in the '80s. So, when I wrote the treatment, I then wrote Kingsman and got confused about which film I should direct next. The I said to Fox, 'Let me do Kingsman now, get somebody else in and we'll do the '70s version, recast Wolverine, and then we do Days of Future Past with the new Wolverine and Hugh, and make it the biggest spectacle we've ever seen."
While he seems unsure about whether his version of Days of Future Past would be the one we would eventually see onscreen in 2014, Vaughn does seem consistent about his eagerness to have a young Wolverine battle the old Wolverine in the second movie of a period-setting X-Men trilogy. Though it seems like some of his idea made it into Logan, James Mangold's loose adaptation of Old Man Logan, which featured older Wolverine fighting against a younger clone of himself. However, if Vaughn had gotten the chance to do his movie about a young Wolverine — who he could have likely recast with Taron Egerton — we may have never gotten to experience Mangold's masterful and genre-transcending Logan, and a fitting exit for Hugh Jackman's Wolverine.
Meanwhile, 20th Century Fox Chairman and CEO Stacey Snider was asked by Variety at the Emmys if a Wolverine reboot would be possible Snider responded with the elusive "Anything's possible." Of course, that doesn't confirm that one is in development or even an idea for the far future, but it seems that the possibility is still on the table.