Sequel Bits: 'Fast And Furious' Spin-Off, 'Jay And Silent Bob' Reboot, 'Fuller House' Season 3, Why Jim Carrey Won't Do Sequels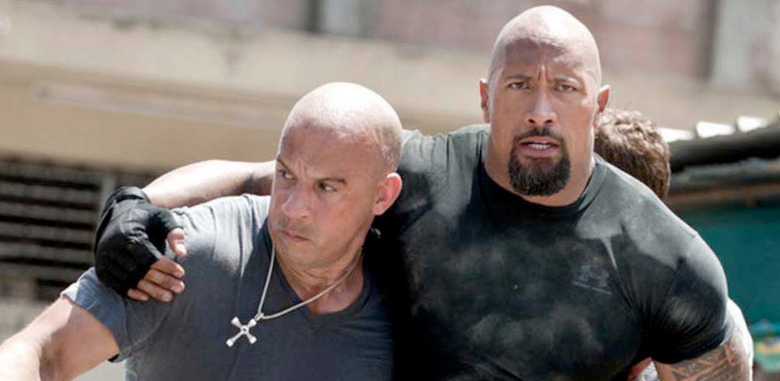 In this edition of Sequel Bits:
Some trouble in the Fast and Furious family as a spin-off is considered.
Transformers concept art, and the return of Sector 7.
Jigsaw releases character posters.
Jay and Silent Bob reboot will see the return of a Clerks character.
The real reason why Jim Carrey won't do sequels.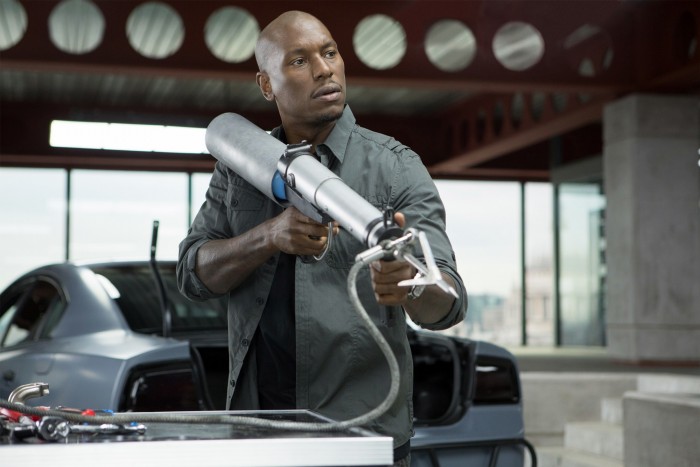 Could there be trouble brewing in the Fast and Furious family? The action franchise had seen some behind-the-scenes turmoil with an alleged feud between co-stars Vin Diesel and Dwayne Johnson, and recently with Michelle Rodriguez taking the series to task for its lack of strong female parts. And now a reported Fast and Furious spin-off film may be sowing more discord among cast members.
In a now-deleted Instagram post, Tyrese Gibson publicly plead with Johnson to not sign on for a Hobbs spin-off movie.
If you move forward with that #Hobbs movie you will have purposefully ignored the heart to heart moment we had in my sprinter – I don't wanna hear from you until you remember what we talked about – I'm on your timeline cause you're not responding to my text messages – #FastFamily is just that a family...we don't fly solo.
Gibson had posted this to a picture Johnson had put up of him signing papers at the close of some meeting (screenshots available here), which was since deleted. I can assume that Johnson was at a meeting discussing a Hobbs spin-off, and Gibson didn't take kindly to the news. In a later deleted post (via The Wrap), Gibson said he's afraid a spin-off would delay production of Fast and Furious 9, which would be unfair to the fans.
Fast and Furious 9 is currently set for an April 2019 release, but if Gibson's pleas fall on deaf ears, that date may note stick. After all, Johnson is a notorious over-worker.
One of the more ludicrous innovations of Transformers: The Last Knight was the expansion of the Transformers universe to encompass all of history, as a result of the Autobots crashing into Earth in pre-historic times. This resulted in Transformers playing pivotal roles in world history, interacting with Merlin, Harriet Tubman, and various U.S. dollar bill figures.
While that reveal didn't play out with much success on the big screen, the upcoming September 26, 2017 release of the Transformers 5-Movie Blu-ray collection previews some of the concept art of this historic venture. They look miles more fascinating and visually compelling than what actually appeared on screen.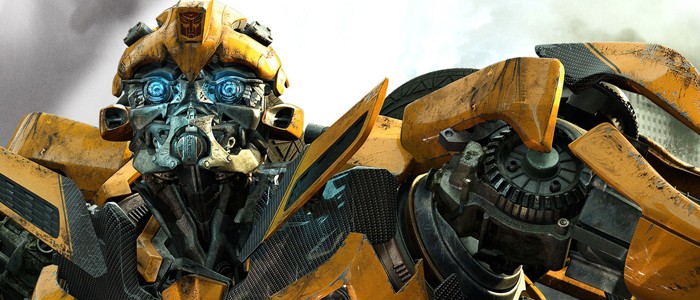 The human military contingent that played a part in the previous Transformers films will reportedly make an appearance in the Bumblebee spin-off prequel. Actor and stuntman Rory Markham shared on Instagram a photo of him in costume as a member of Sector 7, presumably on the set of the Bumblebee movie. With the film taking place in the '80s, we could likely see a young Jon Turturro as Sector 7 Agent Seymour Simmons.
Fuller House is back for its third season in the nostalgia-driven sitcom, just in time for the Netflix series' 30th anniversary. The three girls reminisce over the miraculous situation they've found themselves in, and cheerily leave the door of the house they grew up in "always open" to visitors and returning fans.
In honor of the 30th anniversary of the show's premiere, John Stamos, Dave Coulier, and Bob Saget all make returns as Uncle Jesse, Uncle Joey, and Danny Tanner. Unfortunately, Mary-Kate and Ashley Olsen are nowhere to be seen, though Saget gets to rattle off their signature "how rude!" line.
Here's the Fuller House synopsis:
In a continuation of Full House (1987), D.J. Fuller is a mother of three young boys and is a recent widow. D.J.'s sister Stephanie, her best friend Kimmy and Kimmy's teenage daughter all move in to help raise her sons. The house is now a lot fuller.
Fuller House season 3 premieres on Netflix on September 22, 2017.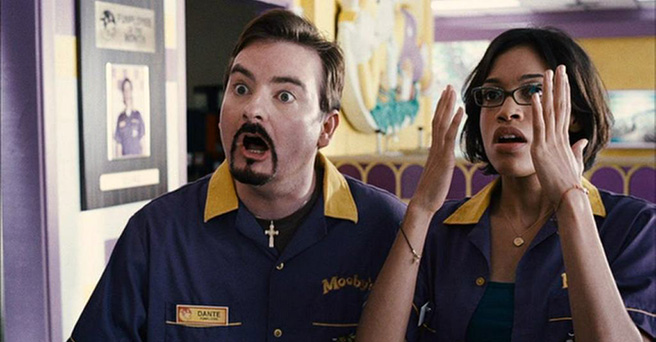 Brian O'Halloran confirmed he will appear in Kevin Smith's Jay and Silent Bob reboot. O'Halloran played the main character in Smith's debut feature Clerks, and has appeared in all of Smith's earliest films, either as the Clerks character Dante or in various supporting roles.
Now O'Halloran has confirmed that he has been cast in Smith's Jay and Silent Bob reboot, reprising the various characters he has played for Smith over the years. He told Comicbook:
"We're going to have a couple of very funny bits with the Kevin Smith characters that I've portrayed. I've portrayed a number of them at this point, so I think we're going to bring a variety of them back."
The new Jigsaw posters assemble the Jigsaw army, in anticipation of the eighth film in the Saw horror franchise's Halloween premiere on October 27, 2017.
Coming seven years after Saw: The Final Chapter, Jigsaw will star Laura Vandervoort, Hannah Anderson, Brittany Allen, Clé Bennett, Callum Keith Rennie, Matt Passmore, and Paul Braunstein. Jigsaw most importantly features the return of Tobin Bell as the infamous Jigsaw.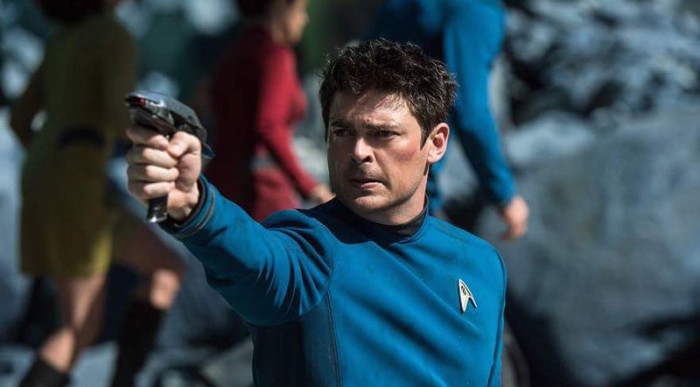 Karl Urban, who plays Dr. Leonard "Bones" McCoy in the rebooted Star Trek series, couldn't give fans at The Continuing Voyage Convention in Chicago details on when the fourth Star Trek movie will arrive, but said that he and the other actors are all ready to go.
"We will be blessed if we could get to make another one, we really would. And we would all be very, very keen to do so because we have so much fun making these movies. I tell you, the challenge literally is to stop laughing before the cameras start rolling. We are a tight family."
While no details about Star Trek 4 have been cemented, or even written, Urban has his own hopes for the sequel. With the exploration of John Cho's Sulu's family life, and the revelation that he was gay, Urban wants some more Bones backstory.
"Perhaps it would be interesting to see something of McCoy's family. His ex-wife and daughter and that dynamic."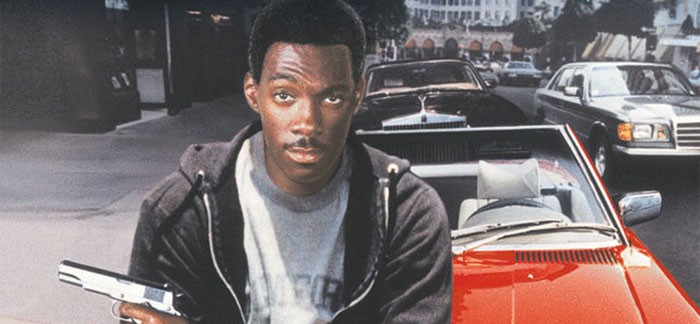 Beverly Hills Cop 4 directors Adil El Arbi and Bilall Fallah shared at a talk show in Holland that they're in the process of casting Axel Foley's partner for the long-awaited sequel. The sequel would take place nearly 30 years after the events of Beverly Hills Cop 3, and would find Eddie Murphy's Foley to be much more seasoned and world-weary.
JoBlo summarized the directors' discussion of the plot and who their choices would be for a villain:
In talking about the film's plot, it was said that in the years since the events of BEVERLY HILLS COP 3, Foley has become a seasoned Beverly Hills cop and will now clash with a hardened cop from Detroit. The directors had named dropped Tom Hardy and Channing Tatum as possible casting choices for the antagonist's role.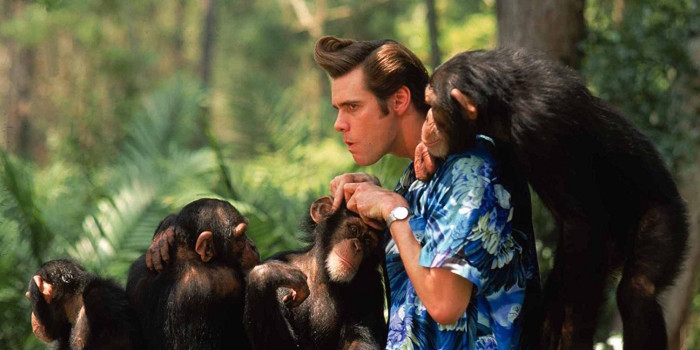 Jim Carrey hasn't had much success with sequels — only venturing into the territory with Ace Ventura: When Nature Calls and Dumb and Dumber, To — so it's no wonder that he's decided to renounce them entirely.
Carrey recently condemned, quite eloquently, sequels while at the Toronto International Film Festival (via Cinemablend):
I find sequels are a function of commerce for the most part. At least the two I've done, they were characters I enjoyed doing, but I did find myself almost parroting myself at that point. When you put 10 years between you and the last time you did it, suddenly you're going, 'How did I do that again?'... So, you're imitating your original inspiration. It was super fun with Jeff, but I'm not a crazy sequel guy.
Considering the reception of both of the above sequels, what Carrey says is true. The comedian is older now, and allowed to be pickier with his projects — so don't go expecting Liar Liar 2. And the closest we'll get to an Eternal Sunshine sequel will likely be Carrey's new TV collaboration with director Michel Gondry.