'The Commuter' Trailer: This Time, It's Like 'Non-Stop' On A Train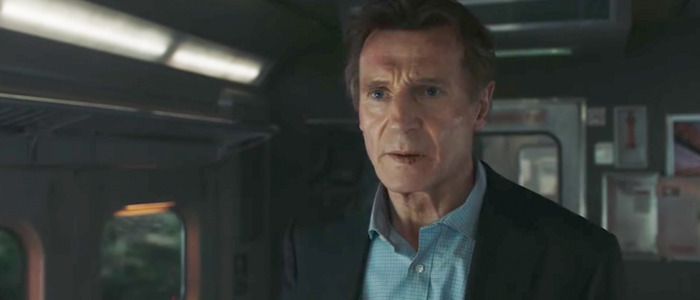 After a brief sojourn with Blake Lively, a giant shark, and a humorously-named seagull in last year's The Shallows, Spanish filmmaker Jaume Collet-Serra has returned to his one true muse, Liam Neeson, for his newest film. The new trailer for The Commuter has pulled into the station, and this looks like a vintage Colleta-Serra/Neeson joint: a guy gets into a dangerous situation on a high-speed passenger transport vehicle, and the clock ticks down as he has to figure out how to handle it. Explosions and out-of-control antics ensue.
In other words: hell yes, I'm going to see The Commuter when it comes out next year.
The Commuter trailer
Collet-Serra, who turned heads with the 2009 movie Orphan, began working with Neeson in 2011 and the pair have collaborated multiple times since then, on Unknown, Non-Stop, Run All Night, and now this. The Commuter retains the basic shape of their previous projects, and that dolly zoom at the 1:45 mark indicates to me that Collet-Serra's approach to genre filmmaking – namely, to treat his pulpy plots with deadly seriousness while still managing to let us in on the fact that he knows what he's making is a little silly – has remained intact.
This is the screenwriting debut of writers Byron Willinger and Phil de Blasi, but it seems like they've crafted something that fits right in the wheelhouse of the career resurgence Neeson has experienced since the unexpected smash hit of 2008's Taken. And now that the Psycho prequel series Bates Motel has concluded on television, I'm hoping that means we'll start seeing a lot movies featuring Vera Farmiga, an actress I've felt has been consistently underutilized on the big screen. The first half of this trailer is a quiet showcase for her and Neeson to set the stage, and this looks like a part in which she'll actually be able to have some fun instead of just sitting on the sidelines. Here's hoping there's even more to her character than initially meets the eye.
The Commuter is set for a January 12, 2018 release, and while January is typically considered a dumping ground for terrible movies, my hope is that this will serve as counter-programming to the unwatchable dreck that's normally in theaters at that time. Collet-Serra and Lionsgate know that nobody is going to consider this for any awards, but it looks like it could provide a jolt of goofy fun to kick off the year. Count me in.