Wolverine And Swamp Thing Co-Creator Len Wein Has Died At Age 69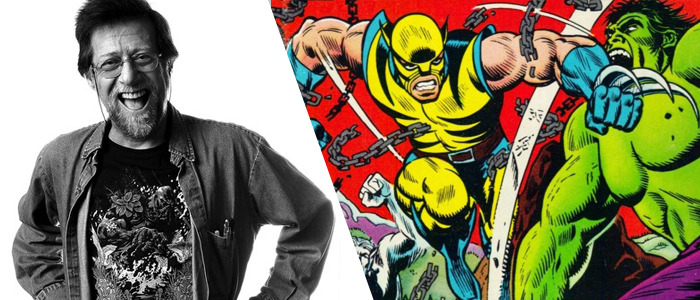 Len Wein, the comics writer and editor who co-created iconic characters like Wolverine and Swamp Thing, died on Sunday at age 69. Wein was a titan in the comics industry, praised for relaunching Marvel's X-Men and responsible for editing Alan Moore and Dave Gibbons' Watchmen, one of the best and most influential comics ever written.
Wein was born on June 12, 1948, and he sold his first script to DC Comics when he was just 20 years old. Through his work on The Teen Titans, X-Men, and Swamp Thing, Wein earned a solid reputation in the halls of DC. "Len Wein was one of the most welcoming people and legends in comics from the moment I joined DC eight years ago," Diane Nelson, President of DC Entertainment, said in a statement on the company's website. "He wrote or edited almost every major DC character – there's hardly a facet of DC's world that Len didn't touch."
In addition to writing, Wein became known as a reliable editor as well. "Not every writer can be a good editor," said Geoff Johns, President & Chief Creative Officer of DC Entertainment. "But Len deserves equal credit for both talents. He helped to revitalize the entire DC Universe." Across the street, Wein held the position of Editor-in-Chief at Marvel Comics for more than a year while simultaneously working as a comic writer there.
Considering how Marvel and DC movies are massive moneymakers right now, it's safe to say the modern cinematic landscape would look very different without Wein's contributions. Even if Wein was just known for co-creating Swamp Thing, there'd be an extensive legacy there including a 1982 Wes Craven movie, three seasons of a live-action USA Network TV series, an animated series, and a bounty of video game appearances. But he had much more than that up his sleeve. He and artist Dave Cockrum co-created X-Men characters like Storm, Colossus, and Nightcrawler – all of whom have appeared in multiple movies – and Wein also co-created Lucius Fox, the confidante of Bruce Wayne and Batman, and Suicide Squad director Amanda Waller for DC.
Plus, Wein was responsible for ushering in a sea of British talent to American comics, including Alan Moore, who worked on Swamp Thing and went on to pen Watchmen (which, as you undoubtedly know, also received a film adaptation in 2009).
Len Wein was the editor who brought the British creators to DC. He was one of the nicest people I've met, in 30 years in comics.

— Neil Gaiman (@neilhimself) September 10, 2017
In 2008, Wein was inducted into the Will Eisner Comic Book Hall of Fame. Rest in peace, Mr. Wein. You'll be missed.
Blessed to have known Len Wein. I first met him in 2008. I told him – from his heart, mind & hands came the greatest character in comics. pic.twitter.com/cFqL1uy0JV

— Hugh Jackman (@RealHughJackman) September 11, 2017