Daily Podcast: Greatest Movie Twists, Colin Trevorrow, 47 Meters Down, Rotten Tomatoes, The Orville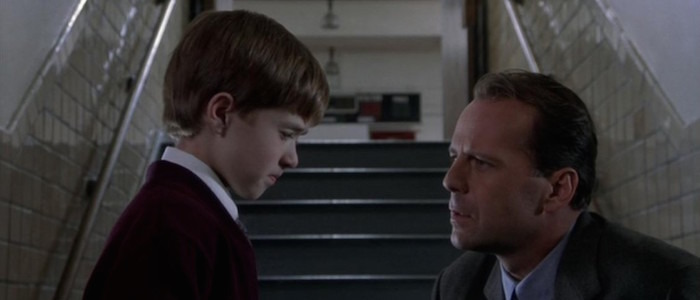 On the September 11, 2017 episode of /Film Daily, Peter Sciretta is joined by Hoai-Tran Bui and Ben Pearson to talk about the latest news, including a 47 Meters Down sequel, more on Colin Trevorrow's departure from Star Wars Episode 9, the early buzz for Seth MacFarlane's The Orville, and is Rotten Tomatoes responsible for a terrible Summer box office. And in The Mail Bag, we'll be talking about lesser known movies that have great plot twists.
You can subscribe to /Film Daily on iTunes, Google Play, Overcast and all the popular podcast apps (here is the RSS URL if you need it).
In the News:
The reasons for Colin Trevorrow's Departure from Star Wars Episode 9
Is Rotten Tomatoes Responsible for a Terrible Summer Box Office?
In The Mailbag: Michelly from Brazil asks "In your opinion, what are the movies with the greatest plot twists? Since, if my question is picked, I'm pretty sure titles as "The Others", "Sixth Sense" and "Se7en" will be mentioned, could you recommend more unknown movies?"
Peter's picks: Primer, Gone Girl, The Prestige, (mention Spider-Man: Homecoming)
HT's picks: Memento, Usual Suspects, Arrival, Psycho
Ben's picks: The Sting, The Village, Oldboy, Kill List, Saw, Murder on the Orient Express
To submit questions to the mailbag, send them to peter@slashfilm.com. Please mention your name and general geographical location in case we mention the question on the air.
You can find more about all the stories we mentioned on today's show at slashfilm.com. /Film Daily is published every weekday, bringing you the most exciting news from the world of movies and television as well as deeper dives into the great features from slashfilm.com. You can subscribe to /Film Daily on iTunes, Google Play, Overcast and all the popular podcast apps (RSS). We're still very much experimenting with this podcast, please feel free to send your feedback to us at peter@slashfilm.com. Please rate and review the podcast on iTunes and spread the word! Thanks to Sam Hume for our logo.