New Looks At Keanu Reeves' Sci-Fi Film 'Replicas' And Alicia Vikander In 'Tomb Raider'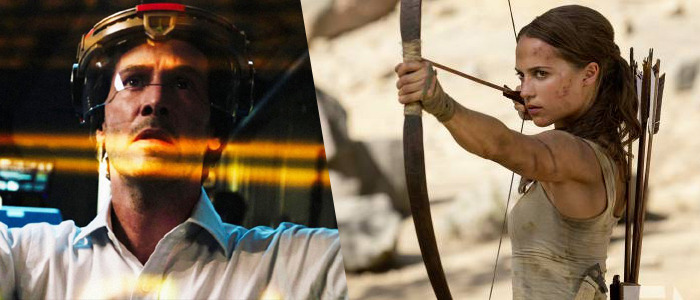 The word "Keanu" means "the cool breeze" in Hawaiian, and just like a cool breeze, a new photo from Keanu Reeves' new movie Replicas has just blown in from across the internet. But since we're not content to simply muse about one photo right now, we're also going to take a look at a new image of Alicia Vikander suited up as the young, up-and-coming adventurer Lara Croft in the Tomb Raider reboot.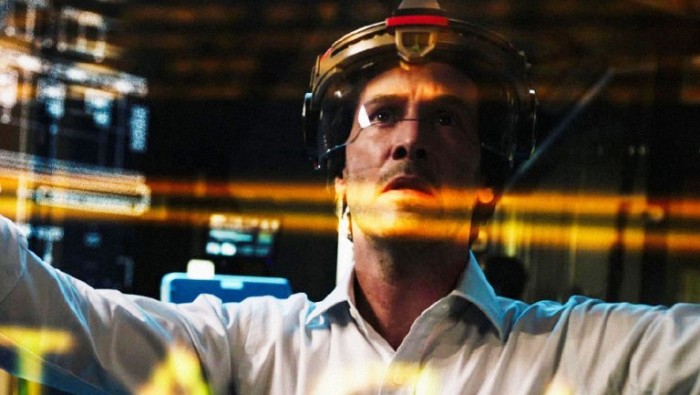 First up, let's talk about Replicas. Reeves signed on to this movie way back in 2014, back when it was going to be directed by Tanya Wexler (Hysteria). It's since been taken over by Jeffrey Nachmanoff (Traitor), and in the script written by Chad St. John (London Has Fallen), Reeves plays a scientist who loses his family in a car accident. But he soon becomes obsessed with the idea of bringing them back using cutting edge cloning technology, and along the way he clashes with a government laboratory and a police task force. Alice Eve (Star Trek Into Darkness) plays his wife, and Thomas Middleditch (Silicon Valley) is also a member of the cast.
The Hollywood Reporter debuted the photo above, in which Reeves' character seems to be working with some Minority Report-level equipment. (It also reminds me a bit of the headgear he wore back in 1995's Johnny Mnemonic.) THR says that Reeves is coming to New York Comic Con on Thursday, October 5, and he'll be bringing some footage from Replicas along with him to show the attendees. Replicas doesn't have an official release date yet, but if it's coming out later this year, I expect its first trailer to drop soon.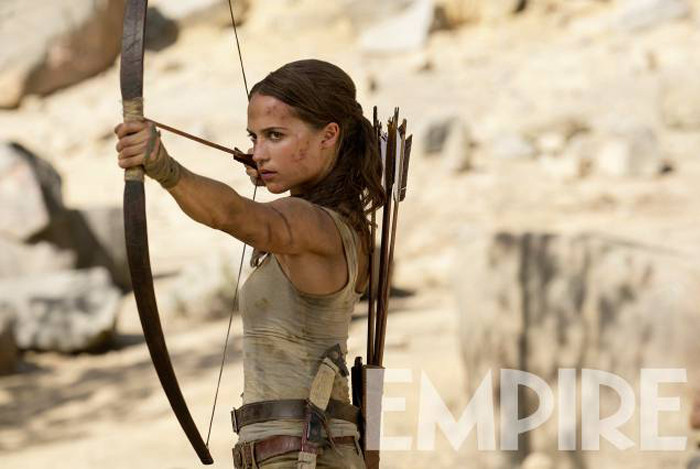 And Empire Magazine has dropped a new photo of actress Alicia Vikander (Ex Machina) wielding a bow and arrow as Lara Croft in the upcoming adaptation of the 2013 Tomb Raider video game, which serves as an origin story for the globe-trotting character. In the game, a bow and arrow is Lara's primary weapon and arguably her most important tool: at various points, she's able to use it to propel fire, explosives, ropes, and more. The other major tool is the ice pick that you can see attached to her hip. That's used for scaling tough terrain, and is often the only thing that prevents Lara from a fatal fall from incredible heights.
As with everything else we've seen from this film so far, it all looks extremely accurate to the game's design, but I'm on the record about not wanting the filmmakers to make a direct adaptation of the game's story because that's probably its weakest aspect. Hopefully we'll see a teaser trailer for this one soon, because it hits theaters on March 16, 2018.