'Gerald's Game' Trailer: An Intense Stephen King Adaptation Heads To Netflix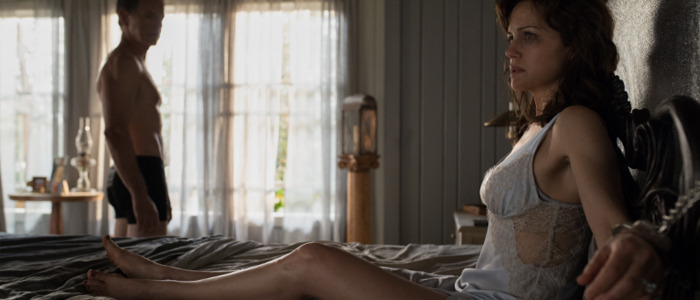 It seems like we're in the middle of a full-fledged Stephen King renaissance right now. Everywhere you look, there's another adaptation of the author's work – The Dark Tower and It on the big screen, The Mist and Mr. Mercedes on the small screen – and now Netflix is getting into the mix, too. The streaming service has unleashed the first trailer for Mike Flanagan's (Hush, Oculus, Ouija: Origin of Evil) movie adaptation of King's 1992 novel Gerald's Game, and this thing looks intense.
Gerald's Game trailer
A secluded cabin is a great place for a romantic getaway, but it quickly turns into a prison when Jessie's husband has a heart attack and she's left handcuffed to the bed. Yikes.
I've never read the book, but /Film's Jacob Hall has, and he told me that he felt it would be impossible to adapt. And it's easy to see why that's the case just from this trailer: I can picture the sexual situation that kicks off this movie's story raising quite a few concerned eyebrows in studio boardrooms, considering Hollywood's prudish history depicting sex on screen.
But this looks like far more than just a kinky vacation – it seems like a full on survival thriller, complete with hallucinations, intruding dogs, and a protagonist who's in an extremely tough position. This may have the potential to be one of the best single-location suspense movies of the past few years.
Carla Gugino, an actress I've always felt has been underutilized since first seeing her years ago, looks like she's a great fit for the challenges of this story, and choosing someone like Bruce Greenwood to play Gerald seems like a nice subversion of the types of roles for which he's best known. And even though his character dies early on, it sounds like he'll be sticking around through voiceovers or visions to either berate our protagonist, provide her some guidance, or a combination of both. More Greenwood is always a good thing.
In addition to directing, Flanagan co-wrote the screenplay with his writing partner Jeff Howard, and the movie premieres at Fantastic Fest later this month.
While trying to spice up her marriage in a remote lake house, a woman must suddenly fight to survive when she is left handcuffed to a bed.
Gerald's Game comes exclusively to Netflix on September 29, 2017.