'True Detective' Season 3 Gets The Green Light, Grabs 'Green Room' Director Jeremy Saulnier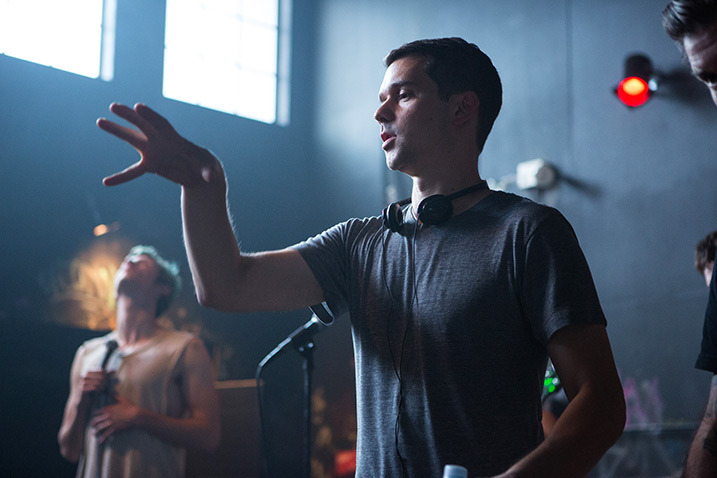 HBO is officially moving forward with True Detective season 3, which will star Mahershala Ali (Moonlight). Here's what makes this announcement especially sweet: Ali will be directed by Jeremy Saulnier, the filmmaker behind Green Room and Blue Ruin. Saulnier and the show's creator, Nic Pizzolatto, will direct the third season – which will unfold in three different time periods.
Below, learn more about True Detective season 3.
According to The Hollywood Reporter, showrunner Nic Pizzolatto wrote every episode of season 3, except for one he co-wrote with the creator of Deadwood and NYPD Blue, David Milch. Both seasons of True Detective were eight episodes long, but the exact episode count for season 3 is currently unknown. We do know Milch co-wrote the fourth episode in the next season, though. Back in March, the news came out that Milch was working with Pizzolatto on the series, but to what extent wasn't clear.
Season 3 of True Detective is set in the Ozarks, where a horrible crime and mystery spanning decades is under investigation. As previously mentioned, the story covers three separate time periods. Ali is playing one of the leads, Wayne Hays, who's a state police detective from Northwest Arkansas. Right now, he's the only actor we know of attached to the HBO project.
Pizzolatto hasn't directed in the past. How many episodes he and Saulnier will direct hasn't been revealed yet. Following the announcement of season 3, Pizzolatto had this to say:
I'm tremendously thrilled to be working with artists at the level of Mahershala and Jeremy. I hope the material can do justice to their talents, and we're all very excited to tell this story.
Something important to remember about season 2 of True Detective, which had more than a few critics, is that it was rushed into production. Pizzolatto didn't have nearly the same amount of time to write season 2 as he did with season 1. According to HBO programming president Casey Bloys, the showrunner has written a season that may live up to the high bar set by season 1:
Nic has written truly remarkable scripts. With his ambitious vision and Mahershala Ali and Jeremy Saulnier aboard, we are excited to embark on the next installment of True Detective.
I'd be surprised if even the harshest fans of True Detective season 2 can't see the bright glimmer of hope for season 3 with Saulnier's hiring. After Blue Ruin and Green Room, it's fair to say he's one of the most exciting and promising directors working today. He has an eye for brutal, unflinching violence, an undeniable knack for creating and sustaining almost unbearable tension, and he gets pretty great performances, too, which are all things we expect from True Detective. Season 2 – which was pretty good, in my book – made some people doubt whether this series has legs, but I don't think a season as high in quality as season 1 should ever be written off as a fluke. How often is a fluke that great? Some of the talent behind season 1 – Woody Harrelson, Matthew McConaughey, and director Cary Joji Fukunaga – remain involved as producers on season 3. In addition to directing, Saulnier will executive produce the next season as well.
True Detective season 3's premiere date is TBD.